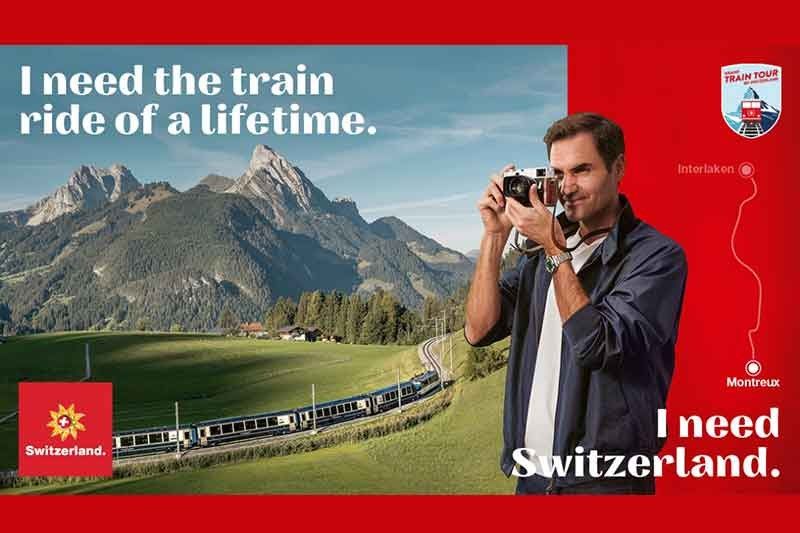 MANILA, Philippines — Travel corporation TTC Tour Brands is proud to celebrate its long-term partnership with Switzerland Tourism by supporting their brand-new campaign that will inspire travelers from around the world.
This latest film features Roger Federer and Trevor Noah traveling by train throughout the majestic landscapes of Switzerland, with the pair getting lost along the way.
The comedic angle is juxtaposed by TTC Tour Brands making a call to arms to travelers to not get lost like Roger and Trevor in the film, but to instead make the right choice and travel with Trafalgar, Insight Vacations, Luxury Gold or Costsaver—where everything is taken care of for you.
"The extensive TTC Tour brands offering truly does offer an unparalleled way to see our magnificent Switzerland. Together, Switzerland Tourism and TTC Tour Brands continue to partner to find new and exciting ways for travelers to experience the very best of this magical destination.
"From luxury to budget and everything in between, TTC tour Brands brings an expertise to travel that connects travelers to the true soul of Switzerland," Simon Bosshart, Head of Markets East, Member of the Management – Switzerland Tourism, said.
"I could not be prouder of the long-standing partnership and friendship between TTC Tour Brands and Switzerland Tourism. Being born in South Africa and having now lived in Switzerland for over 14 years, I am still overwhelmed by the magnificent beauty of the landscapes and the extraordinary Swiss way of life, coupled with the mixing pot of cultures that bring a unique soul to the place.
"For this reason, I am humbled that TTC Tour Brands and Switzerland Tourism have been working successfully together for so many years to promote Switzerland. And the new Switzerland Tourism campaign featuring Roger Federer and Trevor Noah showcases the unparalleled reasons for travelers to choose Switzerland as their next place to visit," Gavin Tollman, CEO of TTC Tour Brands, said.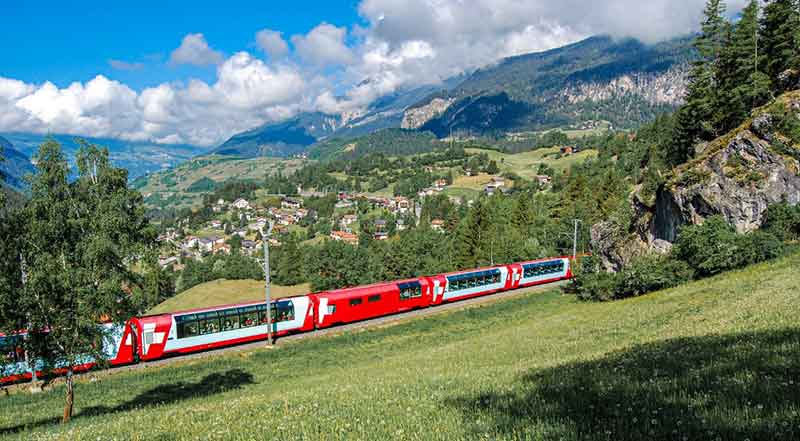 Experience the train ride of a lifetime on a Luxury Gold, Insight Vacations or Trafalgar tour of Switzerland.
Press Release
Luxury Gold, Insight Vacations, Trafalgar and Costsaver meet any and every traveler's needs and has a brand that can cater to every taste, place and pace. Regardless of the travel style, all brands are underpinned by an industry-leading satisfaction seal, thanks to over 100 years of travel expertise.
Travelers can rest assured when they choose one of TTC Tour Brands, they will experience Switzerland's majesty with complete ease, thanks to the industry's best on-road team and unparalleled experiences.
In addition to the TTC Tour Brand's community being among the first to see the brand-new film, travelers can access an exclusive credit toward their Switzerland Trafalgar and Insight Vacations bookings.
Save $50 per person on all Swiss tours. New bookings only made with deposit between March 30 and April 6. Other conditions may apply.
Watch the film in any of the following TTC Tour Brands sites: Trafalgar: www.trafalgar.com/en-sg; Insight Vacations: www.insightvacations.com/en-sg; Luxury Gold: www.luxurygold.com/en-sg; and Costsaver: www.costsaver.com/en-sg
*****
Credit belongs to : www.philstar.com