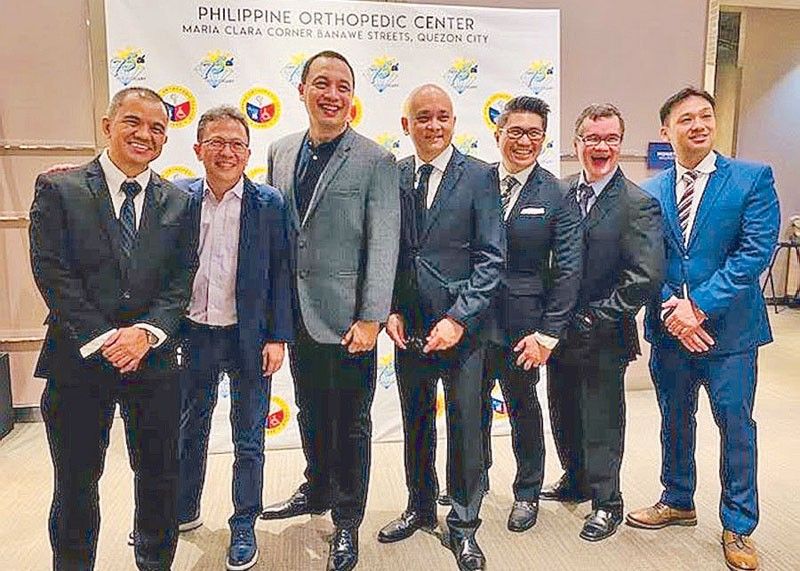 Dr. Mikey Bengzon, MD, FPOA, MBAH is currently the OIC of the Philippine Orthopedic Center (POC), and a member of the Department of Orthopedics' executive committee of The Medical City.
On April 3, POC issued a statement reporting that 117 out of 180 swabbed staff had tested positive for COVID. Even though more than 1,300 of the hospital's employees get random mandatory swabbing twice a week, this was a cause for alarm. And so, POC had to immediately shut down its out-patient department, while elective surgery was put on hold until further notice.
Upon hearing the news, I reached out to Mikey to ask him how he is (he's been a friend since high school and he performed the hip surgery on my mom 20-plus years ago). I also invited him to share thoughts and experiences that will be helpful to our readers.
Mikey tested positive for COVID-19 in August 2020. Thankfully, he only had mild symptoms and didn't require hospital care. He was more worried about infecting his family (thankfully, no one was) and about the work he was unable to attend to.
After nearly four weeks in isolation, he returned to work. From November 2020 to January 2021, Mikey was feeling good because the numbers were going down. Because the positivity rate was down to three to five percent, he thought the virus was burning out.
Unfortunately, in March this year, the numbers went up drastically; and on April 2, there were 15,310 new confirmed cases! Because the virus was reproducing at an alarming rate, experts began calling it a "community spread." This means that someone can get the virus without any known contact with an infected person.
The emergency room (ER) of POC sees an average of 30 to 50 patients a day during lockdown, while the out-patient department saw 350 to 450 patients a day before its shutdown. Since there's no telling if the patients are infected, POC is requesting for PPE suits to help their frontliners protect themselves from the virus. If a patient tests positive for the virus after he receives care from POC, he or she is transferred to Tala Hospital or to Lung Center of the Philippines.
To protect himself while at work, Mikey wears two masks (he even wears a mask at home) and a face shield. He also puts on a scrub suit when he sees patients. He has a small bottle of 70 percent alcohol which he uses before and after seeing a patient. He also washes his hands with soap and water before using the alcohol.
Aside from the basic health protocols, Dr. Mikey thinks we all have to be more proactive in our communities. We have to police ourselves to ensure that basic protocols are being followed correctly. And of course, if you can get yourself inoculated, do so by all means. He believes that while masks, shields, alcohol and social distancing are external protection measures, the vaccines are an extra layer of internal protection. And though the vaccine does not make the vaccinee immune, it does give him/her some added protection. Aside from practicing basic protocols and getting vaccinated, Mikey prays too.
For him, this is the golden opportunity for the government and the private sector to help one another. The government cannot and should not handle the pandemic alone. It should allow the private sector to procure vaccines and help distribute them to expedite the process. He also suggests that the IATF or DILG should map the hotspot provinces versus vaccinations to make sure all heavily affected areas are being supplied.
If there's one thing the pandemic has taught Mikey, it's the importance of destressing and relaxing. He likes to exercise and go biking. He has embraced a newfound calling as a certified plantito who enjoys watching bonsai artist Peter Chan on YouTube. Doc Mikey also helps with the household chores and is in charge of putting the clothes into the washing machine while his wife prepares the family's meals. And once a month, he and his high school barkada get together for their E-numan sessions.
Despite the many challenges at work, Mikey is hopeful that with the second rollout of vaccines for the POC staff by the fourth week of April, hopefully they will be able to gradually reopen the out-patient department if the positivity rate goes down significantly and as manpower returns.
*****
Credit belongs to : www.philstar.com