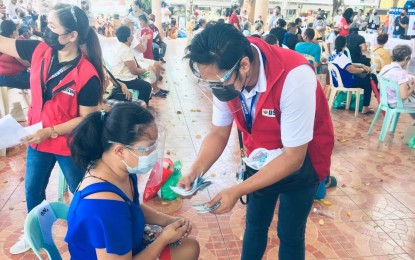 MANILA – Cashless transactions will soon be the norm as the Department of Social Welfare and Development (DSWD) pushes for registration with the Philippine Identification System (PhilSys), especially of beneficiaries.
The DSWD will soon pilot test PhilSys for verification and identification of its social welfare program beneficiaries.
"Cashless transactions or linking Philsys with bank accounts is one of the goals of DSWD's Philsys adoption, along with financial inclusion," the agency said in a statement sent to the Philippine News Agency (PNA).
The pilot areas are those with the highest number of Philippine Identification (PhilID) cards delivered, the DSWD said.
DSWD is the first national government institution to partner with the Philippine Statistics Authority (PSA) to utilize PhilSys in their programs, such as Pantawid Pamilyang Pilipino Program and Assistance to Individuals in Crisis Situation.
The PSA and DSWD announced on Monday the signing of their Memorandum of Agreement.
As of September 15, a total of 30,043,249 have completed the Step 2 registration process, or the face-to-face biometrics capture.
The Philippine Postal Corporation, PSA's official courier partner, has already delivered over 1.7 million PhilID cards nationwide.
Signed into law by President Rodrigo Duterte in August 2018, Republic Act 11055, or the Philippine Identification System Act, aims to establish a single national ID for Filipinos and resident aliens.
The national ID shall be a valid proof of identity and a means of simplifying public and private transactions, enrollment in schools, and opening of bank accounts.
It will also boost efficiency, especially in dealing with government services where people will only need to present one ID during transactions. (PNA)
*****
Credit belongs to : www.pna.gov.ph