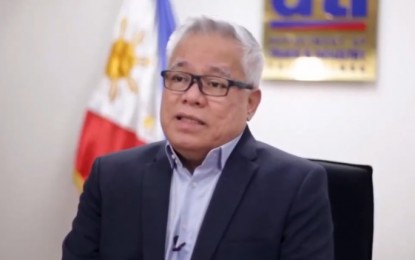 MANILA – Following the greater mobility and effective implementation of health and safety protocols with lesser and lesser coronavirus disease 2019 (Covid-19 cases), the Philippines is in full swing of economic recovery as manufacturing output climbed 53.2 in March 2022, again outperforming its Asean neighbors.
The Department of Trade and Industry, through its industry and investments promotion arm, the Board of Investments (BOI), believes the country's manufacturing output will continue to rebound this year.
"The surge of the Omicron variant dampened our recovery expectations at the start of the year but with the lesser and lesser Covid-19 cases in February and March, all signs point to a full recovery in full swing starting March and in the coming months," Trade Secretary and BOI chairman Ramon Lopez said.
The manufacturing output, through the Purchasing Managers' Index (PMI) of the IHS Markit Philippines, climbed to a three-year high at 53.2 in March, again outperforming its Asean peers as the country's mobility was the highest, snapping four months of the index above 50.
"With this, we expect a robust first-quarter gross domestic product (GDP) performance and for manufacturing PMI to again signal expansion in April. Still on the brighter side, manufacturing output for the whole of 2021 capped a solid year marked by nine straight months of growth culminating in December," Lopez said.
The Philippine Statistics Authority's (PSA) monthly survey of selected industries showed the Volume of Production Index (VoPI) expanded 17.9 percent year-on-year in December 2021 which is slower than the 25.8 percent growth in November but a turnaround year-on-year of the 14.8-percent decline recorded in December 2020.
The PSA indicated 11 industries that grew in December and were paced by the manufacture of wood, bamboo, cane, rattan articles, and related products which attained a 122.6-percent growth year-on-year.
Other gainers include the manufacture of machinery and equipment, as well as electrical as both grew by 50 percent.
Other industries recorded double-digit growth, such as coke and refined petroleum products (48 percent), computer, electronic and optical products (27 percent), non-metallic mineral products (37 percent), food products (32 percent), and fabricated metal products (40 percent).
All told, about a fourth of factories were at the full-capacity operation.
Growth in the Value of Production Index (VaPI) posted an increase of 18.6 percent in December from 27.2 percent in November.
For the full year, VaPI increased by 47 percent, a turnaround from the 43 percent contraction in 2020.
"The nine-month run expansion of manufacturing output played a key role in pushing our economic growth to 5.6 percent for 2021, above our target of 5 to 5.5 percent. By capping its run until the end of the year ushered a strong 7.7-percent GDP growth in the last quarter," Trade Undersecretary and BOI managing head Ceferino Rodolfo said, noting that manufacturing was among the sectors that posted investment growth.
The growth in the manufacturing sector was significantly supported by the surge in the country's foreign direct investment (FDI) net inflows last year to reach an all-time high of US$10.518 billion, 54.2 percent higher than US$6.822 billion in 2020, according to the data from Bangko Sentral ng Pilipinas (BSP).
The previous record level was US$10.3 billion in 2017. The 2021 net FDI also surpassed the earlier government projection of US$8.5 billion.
"The growth in FDI reflected continued positive foreign investor sentiment on the country amid expectations of a rebound in domestic economic activity and declining Covid-19 reported cases, as well as the strengthening of the global economy," Rodolfo said. (PR)
*****
Credit belongs to : www.pna.gov.ph