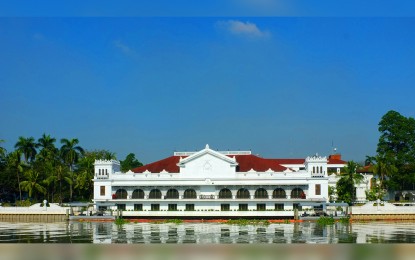 MANILA – President Rodrigo Duterte's decision to accept the invitation of United States (US) President Joseph "Joe" Biden Jr. to participate in the Summit for Democracy is "consistent" with his independent foreign policy, Malacañang said on Wednesday.
Acting Presidential Spokesperson and Cabinet Secretary Karlo Nograles made this remark after Duterte welcomed the opportunity to share the Philippine democratic experience and commitment to democratic values and nation-building at the Summit for Democracy.
China, which was not invited, dismissed the US-organized summit, noting that there is no fixed model of democracy.
Duterte is known for also being friends with regional power China.
The Philippines is one of the US' oldest Asian partners and the US' oldest security ally in Southeast Asia.
Nograles, however, emphasized that the Duterte administration has always been consistent in its pursuance of an independent foreign policy.
"Si Pangulong (President) Duterte has always been consistent naman in his foreign policy and even foreign relations. And to put it quite candidly and very consistently, the foreign policy of the President has never changed – it has always been a friend to all, enemy to none," Nograles said in an interview over CNN Philippines' "The Source."
He noted that Duterte has always insisted on a policy that will first and foremost serve the people and protect the interests of the country.
"He stuck by that from the beginning of his term as President and the administration of President Duterte has always stuck with that – a friend to all, enemy to none," he added.
On Saturday, China held its own International Forum on Democracy as the powerful State Council issued a white paper called "China: Democracy That Works", which described how China had developed its model of democracy.
The document challenged the US and West's definition of democracy, noting that each country has different systems and development models of democracy.
The US-organized Summit for Democracy will focus on challenges and opportunities facing democracies and will provide a platform for leaders to announce both individual and collective commitments, reforms, and initiatives to defend democracy and human rights at home and abroad, according to its website. (PNA)
*****
Credit belongs to : www.pna.gov.ph