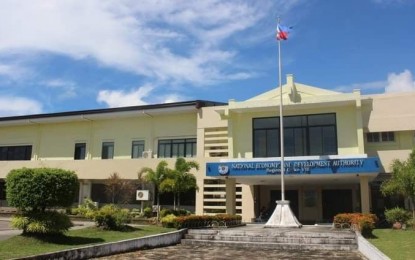 TACLOBAN CITY – The Regional Development Council (RDC) is preparing to draft the Eastern Visayas Regional Development Plan (RDP) 2023-2028 for implementation in the next six years.
During its fourth-quarter meetings, sectoral committees of RDC have reviewed and endorsed the guidelines for the preparation of a blueprint of the region's development direction.
National Economic and Development Authority (NEDA) Regional Director Bonifacio Uy, the RDC vice-chair, said on Tuesday that drafting the successor RDP will start by the first quarter of 2022 and is expected for approval by the first quarter of 2023.
"Like its predecessor, the proposed overall strategies for the successor RDP are divided into three pillars: building a high-trust society, transforming towards equity and resilience, and increasing growth potential, supported by an enabling economic environment and strong foundations for sustainable development," Uy said in a statement.
The six-year plan will consider the new normal and recent developments at the regional, national, and international levels.
"The guidelines may be amended as necessary once the national counterpart is issued," according to Uy.
The new RDP will also contain strategies to address issues and concerns relating to gender and development and strengthening disaster risk reduction and resilience-building.
"The participation of local government units, regional line agencies, state universities and colleges, the private sector, and other regional stakeholders in the planning process is highly emphasized in the guidelines and is considered a vital aspect that should be strongly encouraged and sustained," the NEDA official added.
The NEDA regional office also proposed to organize a series of capacity-building sessions for the RDP crafting.
These sessions will include scenario-building, futures thinking, facilitation, data visualization, among others.
In 2017, various stakeholders drafted the 2017-2022 Eastern Visayas RDP anchored on the Sustainable Development Goals, the Long-Term Vision of Filipinos or AmBisyon Natin 2040, and President Duterte's 0+10 Point Socioeconomic Agenda. (PNA)
*****
Credit belongs to : www.pna.gov.ph