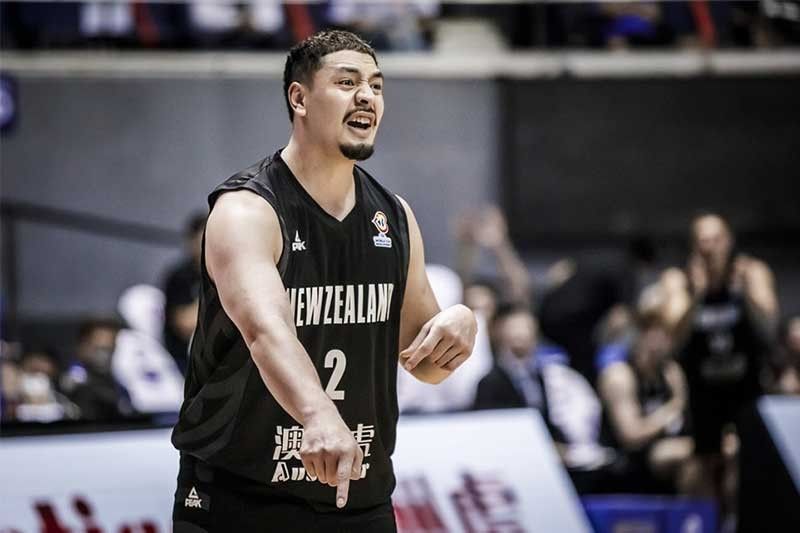 MANILA, Philippines — New Zealand's Taane Samuel had extra reason to celebrate than his teammates following the Tall Blacks' 88-63 drubbing of Gilas Pilipinas in the FIBA World Cup Asian Qualifiers at the Araneta Coliseum on Sunday.
That is because Samuel, who played a year for the DLSU Green Archers, went into the game with a chip on his shoulder.
A one-and-done reinforcement for the Green Archers, Samuel failed to reach his fullest potential with the UAAP powerhouse.
But on Sunday, he came out guns blazing against Gilas and finished with a perfect game for the Tall Blacks, contributing 12 points off of the bench.
"It's huge for me," Samuel said of his performance in the game.
"Because I didn't really perform to the best of my abilities when I was here. It was kind of like a statement game from me," he added.
In his lone season with the Archers, where he saw action in four games, Samuel normed only 5.5 points and three rebounds in a little over 13 minutes of play.
Samuel, who is now a reserve player for Aussie NBL team Brisbane Bullets, flexed his true potential with the Kiwis as he went a spotless 5-of-5 shooting against Gilas.
He also nabbed three rebounds and two assists in 18 minutes of action.
The former La Salle cager hoped that the breakout game would change the minds of Filipino fans who had watched him play.
"I just wanted to showcase hat I can do because people didn't really have faith in me when I was out here and especially playing for La Salle, one of the biggest schools in the Philippines. This game was big for me. It's so exhilirating for me to play here again," he said.
Samuel and the Tall Blacks hope to complete a sweep of their games this window when they face India in the final game day of the February window of the qualifiers on Monday.
*****
Credit belongs to : www.philstar.com