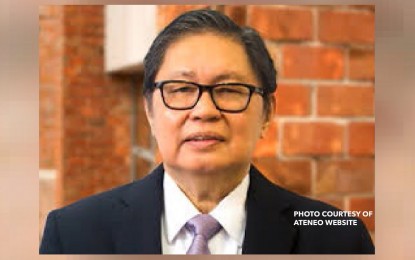 MANILA – Retired associate justice Arturo D. Brion has been named by the Supreme Court as the new chancellor of the Philippine Judicial Academy (Philja), the tribunal's training school for justices, judges, court personnel, lawyers, and aspirants to judicial posts.
Brion will take over the post upon the expiration of the term of retired SC associate justice Adolfo S. Azcuna as chancellor at the end of the month, SC Clerk of Court Marife M. Lomibao-Cuevas said in a notice.
Azcuna held the Philja chancellor position since 2009 upon his retirement as a magistrate of the Supreme Court (SC).
Brion on the other hand retired from the SC in 2016, eight years after his appointment to the tribunal by former president Gloria Macapagal-Arroyo.
Philja was created by the SC in 1996 under the leadership of Chief Justice Andres Narvasa through the issuance of Administrative Order 35-96.
Its mandate was established further in 1998 upon the passage of Republic Act 8557 defining its powers and functions and appropriating funds for it.
Under its mission to develop judicial competence, its vision is to be the leading provider of relevant, responsive, and effective training for the judiciary in the Association of Southeast Asian Nations by 2030. (PNA)
*****
Credit belongs to : www.pna.gov.ph