FDA: Only 0.0025% of 20.3M fully jabbed Filipinos had 'breakthrough' infections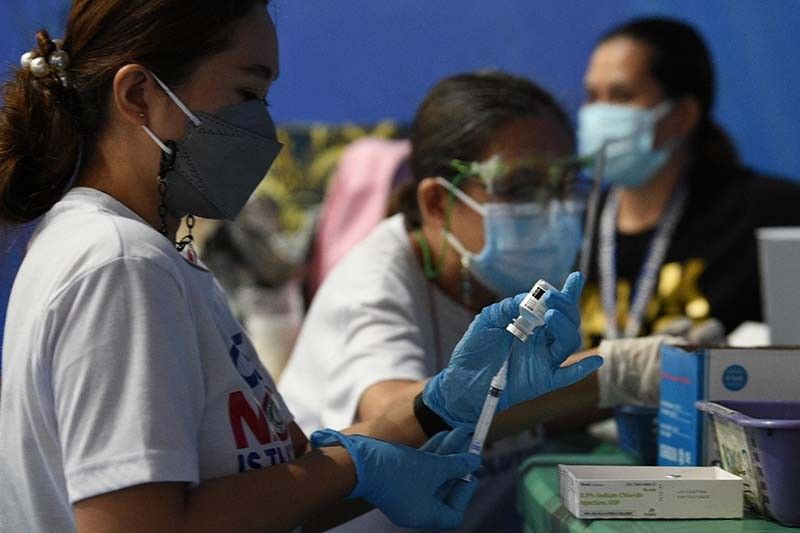 MANILA, Philippines — The country's Food and Drug Administration on Friday said it has documented only 516 breakthrough infections out of the 20.3 million fully vaccinated Filipinos.
The number of breakthrough cases represents only 0.0025% of those who have completed the recommended doses as of September 26.
A breakthrough infection happens when someone who has been fully vaccinated—that is, more than 14 days after receiving the final dose of a vaccine—gets COVID-19.
The FDA also reported there were 14 fatalities among the reported breakthrough infections.
"All of them were senior citizens except one. There was one person in the late 50s… Many of them had comorbidities like diabetes and hypertension," FDA Director General Eric Domingo said.
According to Domingo, the data on reported breakthrough infections in the country suggested the protection offered by COVID-19 vaccines is not waning over time.
"At this time, we are not seeing waning protection from the vaccines," Domingo said.
"We are not seeing an increase in the number of breakthrough infections through time. So we still do not have a reason to say that the protection rate of vaccine is going down, or there is a need for booster shots for the general public," he added in Filipino.
However, several studies abroad showed the protection offered by some COVID-19 vaccines drops months after full inoculation.
The number of reported breakthrough infections is likely an undercount, with the FDA urging healthcare workers, vaccinators and vaccine recipients to report all cases of adverse events following immunization and COVID-19 infections after full vaccination.
Like with other jabs, vaccine breakthrough cases will occur. This is why officials and medical experts are advising vaccinated individuals to continue practicing minimum public health protocols.
COVID-19 shots—regardless of brand—remain critical in preventing the worst outcomes of infection.
The local drug regulator also said there were 64,891 reported adverse events following immunization, or 0.15% of the 43.9 million doses administered at the time.
Of this figure, only 0.006% were reported as serious events. — Gaea Katreena Cabico
*****
Credit belongs to : www.philstar.com