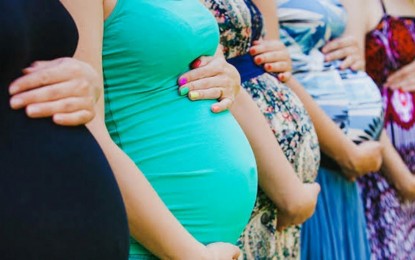 MANILA – An organization advocating family planning urged the Food and Drug Administration (FDA) to consider reversing the 20-year-old ban on emergency contraceptive (EC) pills as the country starts to resume face-to-face operations amid declining Covid-19 cases.
DKT Philippines Foundation chair Hyam Bolande told the Philippine News Agency on Tuesday that health experts fear adolescent pregnancy will surge now that more interactions are allowed.
"We are close to getting back to normal. Covid lockdowns caused the rate of teen pregnancies in the country to decline temporarily," Bolande said in an interview.
The EC pill, also known as the morning-after pill, is a popular option to prevent pregnancy.
The group's study showed 73 percent of unmarried Filipino women prefer the EC method.
Postinor was previously approved for importation and sale in the Philippines until the FDA declared it an abortifacient in 2001, resulting in the revocation of its registration.
In the 20 years since, studies in the scientific community rejected any links of EC pills to abortion.
Published World Health Organization guidelines state that the drug cannot end a pregnancy but can only prevent one by stopping or delaying the release of eggs from the ovaries.
"Our findings show that the Philippines' own physicians agree by more than a two-thirds majority, particularly those active in reproductive health care," Bolande said.
In DKT's online survey, only three percent of doctors said they believed EC pills can induce abortion while 68 percent said the FDA should reconsider its position.
Ten percent were opposed and the rest were undecided.
The rate of teen pregnancy in the Philippines had persistently been among the highest in Southeast Asia, leading up to 2019, with 495 births per day on average according to studies.
Data from the Commission on Population and Development showed that pandemic lockdowns caused a 13-percent dip in 2020.
"It's already coming back because the root causes of the problem were never addressed," Dr. Mario Festin, a family planning specialist from the University of the Philippines College of Medicine, said in a previous statement. "We just had a respite in 2020 because the quarantines kept teenagers at home." (PNA)
*****
Credit belongs to : www.pna.gov.ph