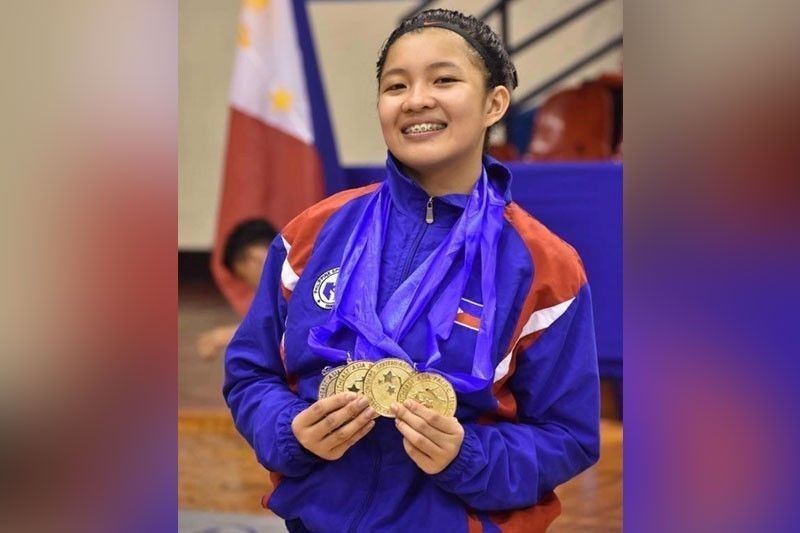 MANILA, Philippines – Sam Catantan, a strong contender for a fencing gold medal in the Hanoi Southeast Asian Games in November, snatched a silver medal in the North American Cup in Virginia, United States.
The 19-year-old NCAA Division I bronze medalist and Penn State MVP made it as far as the finals in the senior women's foil before losing to Canadian Eleanor Harvey, 5-15.
It was another solid performance for the Southeast Asian Games bronze medal winner after coming off a couple of wins short of making the Tokyo Games next month before settling for a bronze in the Asia-Oceania Olympic qualifier in Tashkent, Uzbekistan last April.
On her way to the finals, Catantan bested Sara Taffel, 15-11, world juniors silver medalist Nicole Pustilnik of Israel, 15-14, 11th seed Renata Chusid-Gutkovskiya, 15-5, Crystal Qian, 15-13, and Allison Lee, 15-7.
Catantan is also scheduled to see action in the junior foil set Tuesday.
Catantan's efforts in Tashkent and Virginia should install her as one of the favorites to pocket the gold in Hanoi.
It also happened on a historic day for Philippine sports after an unprecedented triumph by golfer Yuka Susa in the US Women's Open f and a silver medal finish by pole-vaulter EJ Obiena in the Netherlands.
*****
Credit belongs to : www.philstar.com