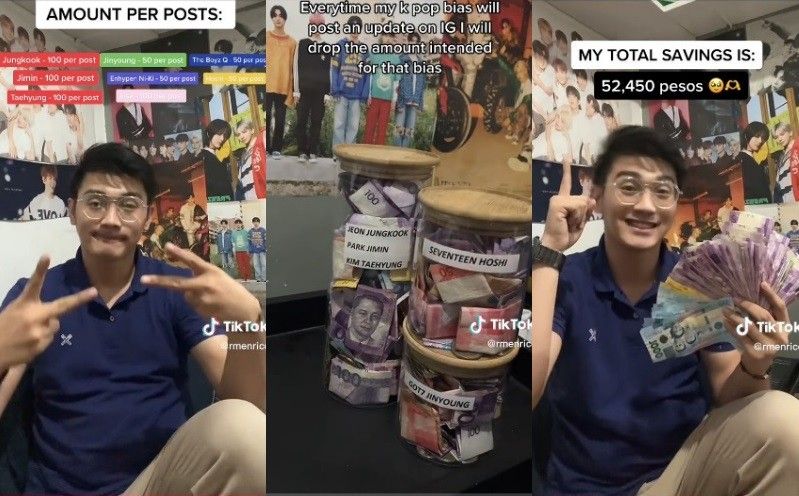 MANILA, Philippines — It's often a wonder how K-pop fans save up when just last year, many big acts were in the country one after the other.
A Filipino fan, however, managed to save up to more than P50,000 just by dropping P100 and P50 every time his favorite K-pop stars a.k.a bias posts on Instagram.
Content creator RM Enrico posted his experience on his Tiktok account.
"Everytime my k pop bias will post an update on IG, I will drop the amount intended for that bias," Enrico's text on his Tiktok video read.
He shared that the started this challenge in December 2021. At the end of his saving period, Enrico said he was able to save P52,450.
He dropped P100 every time Jungkook, Jimin, Taehyung and Lisa of Blackpink had an Instagram post. For posts by Jinyoung, The Boyz, Hoshi and Enhyphen, he would save P50.
"My 1 year Insta Kpop bias post challenge is a success" has received positive messages, and even inspired his fellow K-pop fans.
"I DID IT. I KNOW YOU CAN DO IT TOO! Start this challenge this coming 2023! Who said K Pop can't help us?" he added.
RELATED: How to transform your Christmas bonus into potential savings
*****
Credit belongs to : www.philstar.com