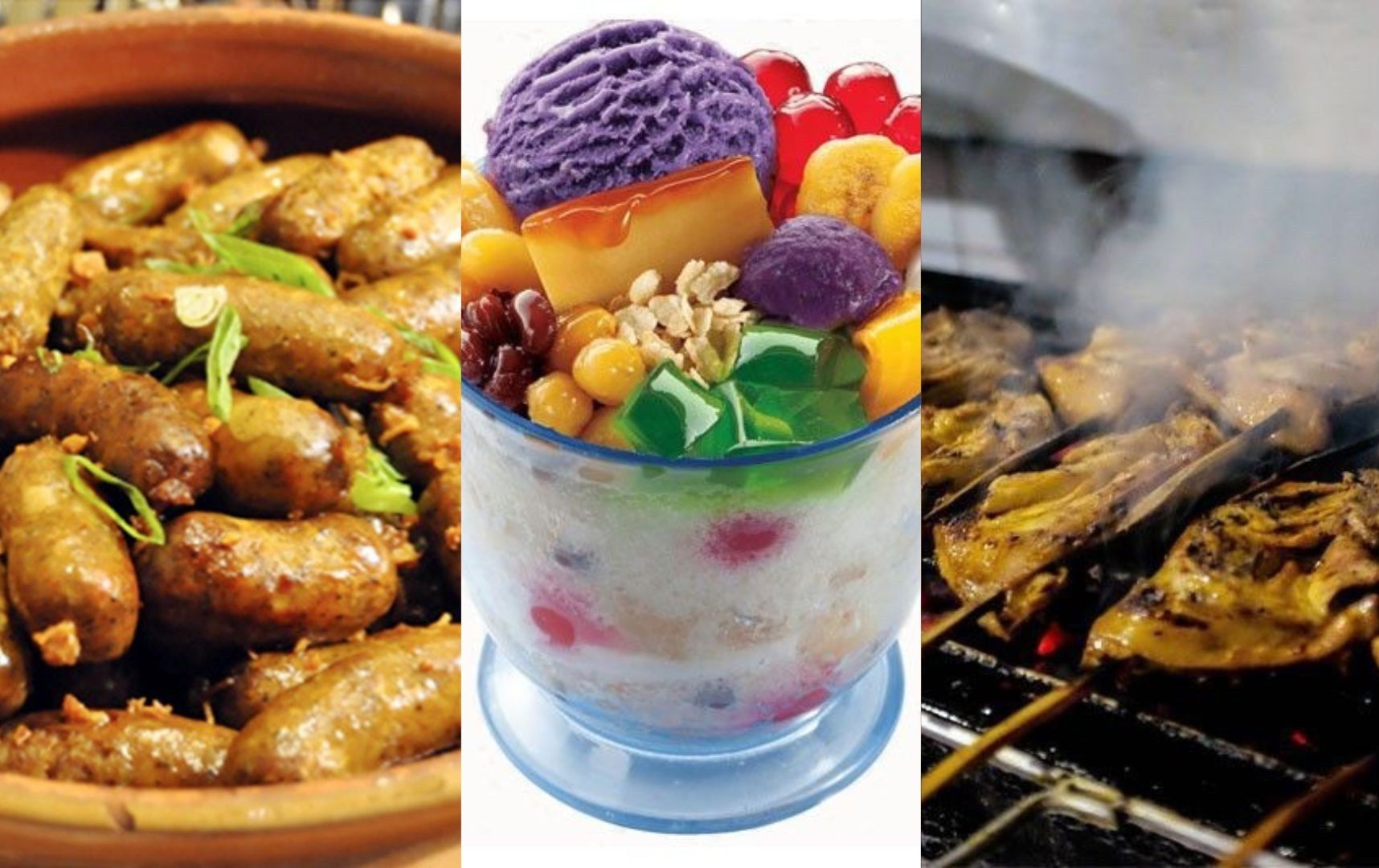 MANILA, Philippines — Halo-halo, Longganisa and Chicken Inasal were among the most ordered Filipino food according to the latest data collected by Grab.
The insights were shared by Grab Philippines' Director for Deliveries Greg Camacho in a panel discussion with representatives from the Department of Tourism (DOT) and the Department of Department of Trade and Industry (DTI).
The panel discussion coincided with the country's celebration of Filipino Food Month, observed every April to acknowledge and highlight local cuisine.
Longganisa and Chicken Inasal both ranked second in the list of top food items ordered for breakfast (5 to 11 a.m.) and lunch (11 a.m. to 3 p.m.), respectively.
Meanwhile, Halo-halo was the #1 food item ordered for merienda (3 to 6 p.m.). Halo-halo orders in 2022 were 80% more than the year before, enough to make it the 10th in the list of top orders on GrabFood overall.
The increasing popularity of Filipino food on delivery platforms such as Grab, as well as Filipinos' appetite as a whole, was touched upon by DOT National Capital Region director Sharlene Zabala-Batin.
"We are spoiled, our palettes are very sophisticated. Malalasa mo agad kung matabang, if food is not delicious we are very critical because we know what good food tastes like," said Zabala-Batin. "That's what our Filipino cuisine is — savory, a fusion, rich, and the flavors just burst."
Related: Cabel Filipino Heritage Restaurant: Southern Mindanao food on spotlight
Zabala-Batin also said that we have barely scratched the culinary tourism offerings of our country, this as she noted the Philippines more commonly known as a destination for beaches but never distinctly a destination for cuisine.
Food initiatives
One initiative that the DOT is going to pursue is the Philippine Experiences program inspired by the recently-concluded Suroy Suroy Sugbo, a flagship project of the agency in Cebu, wherein visitors are invited to try out the different delicacies of the island.
"This one of the biggest projects of the DOT now and what we're doing in each regional office is, using the best practices of Suroy Suroy Sugbo, offer their unique food, flavors, ingredients, and way of cooking into each region," said Zabala-Batin.
The officer went on to describe Filipino cuisine as diverse, "We are far beyond what the international community knows of our Adobo, Sinigang, Pancit and Balut. Each and every food preparation takes into account the history of our people, the cultural ingenuity."
The DOT is planning a collaboration with Grab that can assist in the delivery or distribution of different "pasalubong delicacies" like Silvanas from Dumaguete, La Trinidad strawberries, and the ever-popular dried mangoes.
The agency is also working on the Flavors of the Philippines initiative in partnership with the DTI where Philippine embassies all over the world showcase several of the country's food offerings.
RELATED: Chef Claude Tayag dissects 'national dish' Adobo in new book 'The Ultimate Filipino Adobo'
*****
Credit belongs to : www.philstar.com