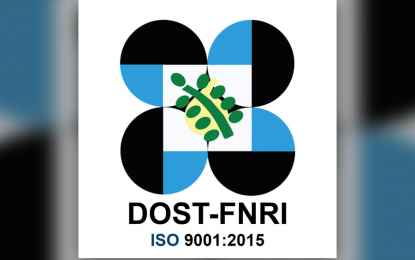 MANILA – As part of the Department of Science and Technology's (DOST's) push for wheat alternatives, its attached agency, the Food and Nutrition Research Institute (FNRI) and other partners will launch the coco pandesal in June.
In a taped report aired Friday afternoon, DOST Secretary Fortunato de la Peña said the FNRI has conducted a nutrient analysis for the coco pandesal, which will be formulated by the Philippine Baking Industry Group (PhilBaking).
De la Peña said PhilBaking initiated efforts to create coco pandesal using wheat four and coconut flour.
"The DOST is concerned with the rising price of wheat flour due to geopolitical circumstances. Together with various agencies such as the DA (Department of Agriculture), DTI (Department of Trade and Industry), PCA (Philippine Coconut Authority), VCO Philippines, and PhiliBaking, the DOST convened several meetings to figure out which among the local flours can be used as an alternative to wheat flour," he said.
These agencies considered cassava, sweet potato, and coconut flour as alternatives, according to De la Peña.
It may be recalled that the FNRI earlier introduced the sweet potato enhanced nutribun (e-nutribun) using sweet potato as the main ingredient. This is a source of potassium, zinc, protein, energy, and natural fiber, according to FNRI Director Imelda Agdeppa.
E-nutribun with carrots was also introduced to address the limited supply and higher prices of squash in-between harvest season. Agdeppa said carrot is like squash and other colored vegetables that contain beta-carotene. Carrot also has nutrients that guard the body against free radicals, which Agdeppa said are among the causes of infection.
The DOST said potential substitutes to wheat flour include sweet potato, cassava, banana, and arrowroot. (PNA)
*****
Credit belongs to : www.pna.gov.ph