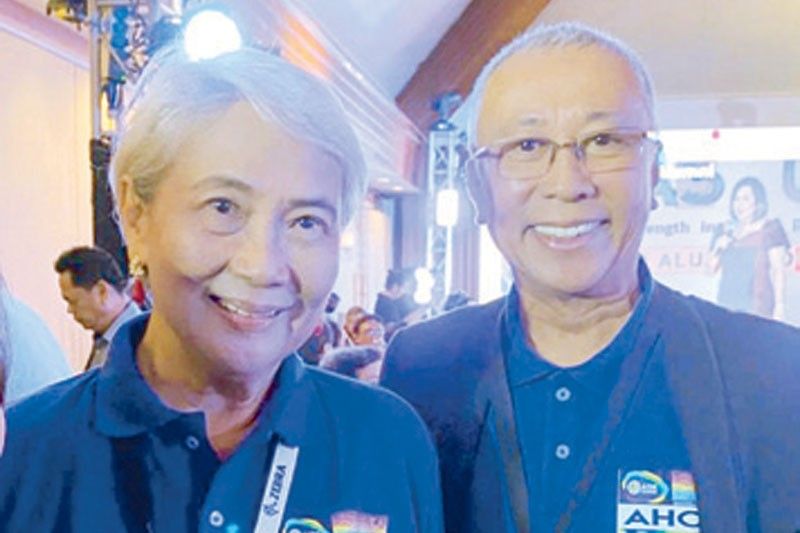 Once I was really stupid. After graduating from high school in 1961 I boarded a plane and went to finishing school where I learned basic French. But Christmas transferred me to Spain where I meant to continue French but learned better Spanish instead. Then I came home, and got married at 18. I had no formal education. That marriage broke up. I found employment in a local advertising agency. I felt insecure about my abilities so I read, read and read. I spent the rest of my life reading. This was to compensate for my lack of formal education.
Reading built my confidence. I could also write. I learned advertising on the job, went from account executive to vice president for Creative Services. But after a while I sought multinational experience. I went to McCann-Erickson (Philippines), Inc. handling the Coca-Cola account. That was the highest point in my career, I thought. But a while later I received a job offer to be president of a local ad agency, J. Romero & Associates. It was a huge financial offer that I would have been dumb to turn down. In three years the agency grew 300 percent under my stewardship — not bad for one who was not a relative and was the first woman president they had.
At this point the De la Salle Graduate School of Business asked me to teach Marketing Communications. I did and got high ratings as a teacher though my status was lecturer. To become professor you had to have a master's degree. So I decided to get one. I had taken a year of MBA at the Ateneo when Coca-Cola stopped advertising for a while. But when it started again, I had no time to continue. I could see retirement looming on my horizon. I decided to take a master's degree at the Asian Institute of Management. Not an MBA but a master's in Entrepreneurship, then a novel course.
They didn't ask for a college degree because you can't ask that of a person who is president of a company. Meaning I had shed the fact of not having formal education. I got a master's degree in my late 50s. I think I also got honors. I have forgotten. But when for the first time after the pandemic they decided to have a big reunion at the Polo Club, I decided to go.
Who am I to attend a class reunion at this late date? I am 78. My husband is not well. But… I got there first. My classmates reminded me I was once class president. I remembered being a member of the alumni group after graduation. We had many shared memories but the one I had forgotten about almost totally was the trip to China I took with the AIM group including Fr. Tito Soquiño, OSA and Remedios de la Peña, my high school classmate at Maryknoll College, and many others. On that trip I learned that Peking Duck tasted much better in the Philippines than in Peking/Beijing and you could buy the best (cheap) clothes in the markets of Peking and Shanghai. I still wear those clothes until now.
Today, however, I found that most of my friends are involved in Corporate Social Responsibility (CSR). Their program is AHON, Siargao, where they try to help people in Siargao who suffered damage from Typhoon Odette in December 2021. They studied the results of the damage and decided on the sector they felt needed much help — the little children below four years old whom they call "daycare children.: They want to improve the level of learning and nutritional status of 250 daycare children. To do this they established 200 home gardens so families can grow their own food that will give the children enough nutrition that will enable them to grow up well and to learn well.
They teach the parents how to parent, how to grow and prepare food safely and (I hope) deliciously. They also provide daycare workers trained in cutting-edge early childhood curriculum. All this is meant to start awareness when the children are small, to give them better chances for their future. They do this together with the LGUs, and other local government agencies, to see that everything works.
I am so glad to remake the acquaintance of Father Tito and Myrna Alberto, who was my classmate. So happy to see them beaming from the results of this wonderful project. Once I, too, was involved in CSR, when I was chairman and president of The Coca-Cola Foundation Philippines, Inc. Someday, when my life is freer and better organized, I will rejoin the AAAIM again. No matter how old you are, you can still do a lot to help people! If you know any of the people in the picture and want to make donations, please just call your friend. I can hardly wait until I am free again to contribute.
* * *
Please text your comments to 0998-991-2287.
*****
Credit belongs to : www.philstar.com