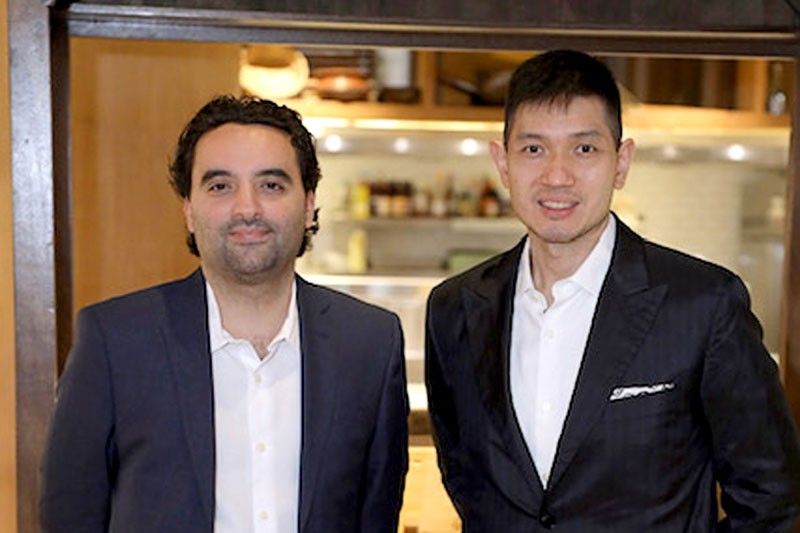 Two top French brands are coming to Rustan's: one makes crystal and the other makes porcelain for royalty, heads of state, and VIPs.
Haviland, founded by New Yorker David Haviland in Limoges, France, in 1842, has supplied fine porcelain to the wife of Napoleon III, the Empress Eugenie, US Presidents Abraham
Lincoln and Franklin D. Roosevelt, and Prince Rainier of Monaco, as well as President Jacques Chirac.
Daum (pronounced "dome"), founded by Jean Daum in 1878, is a glass and crystal works in Nancy, France. The company soon became one of the most prestigious glassworks in
Europe, the only one using the pate de verre (glass paste) method and combining carving, enameling and engraving on a single piece of glass to create magnificent decorative pieces.
Rustan chairman and CEO Zenaida "Nedy" Tantoco says she brought both brands to Rustan's because "Cristallerie Daum is a top brand for modern crystal art which will find a good market for Filipinos with discriminating taste. Haviland is a relatively new brand of beautiful porcelain dinnerware that Rustan is very proud and excited to bring to our customers."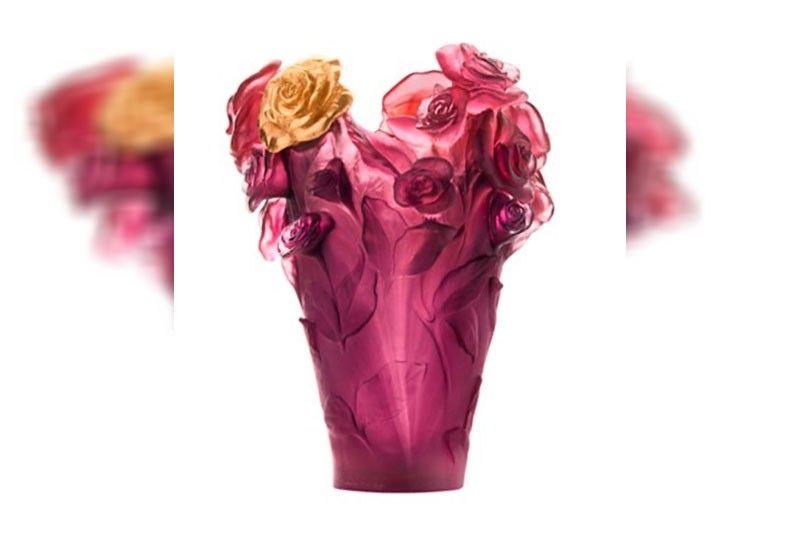 A rose by any other name: Daum Magnum Rose vase with gilded flower
Recently, Benjamin Brami, Daum CEO, president of Daum-Haviland and director general of Financiere Saint Germain, the mother company that owns both brands plus others like Felix and Lalique, visited the Philippines for the first time to grant interviews and tour the store.
"We chose Rustan because it's a department store that began their activity in the early '50s by the mother and father of the actual chairman, and was the first one who was carrying the luxury business, so they know how to represent French luxury companies," explains Brami.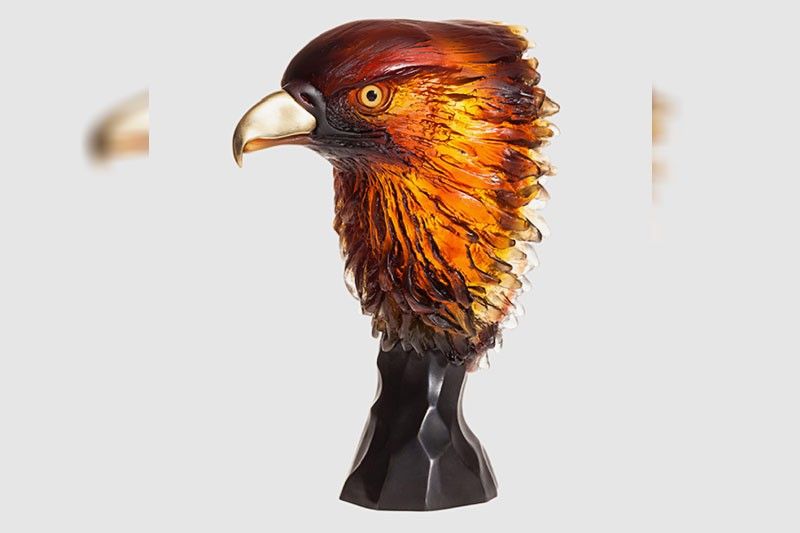 Top bird: Daum's crystal and bronze Royal Eagle by Madeleine Van Der Knoo
As CEO of Daum, Brami is passionate about the company, its artisans, and its most iconic pieces, like the Magnum Rose, "which is a beautiful vase with a floral addition," the Daum Peacock and Royal Eagle by artist Madeleine Van Der Knoop.
"We have a huge peacock in crystal, which is two meters in height, 200 or 300 kilograms of crystal," he says. "And right now with the same artist we have the royal eagle. It's like huge pieces of three meters, 200 kilos of crystal as well, with crystal and bronze. It's a huge and beautiful piece that you can see actually in Singapore inside our boutique. This is really the knowhow of the brand, and no other brand can do what we do with these pieces."
Daum uses an ancient Egyptian technique that entails many painstaking steps and each piece takes six to eight weeks to hand-make. Currently Daum employs over 350 artists, and those joining the company are trained in production for 12 to 24 months.
Also, unlike other crystal companies that feature a handful of colors, Daum features over 40 colors of crystal. "Daum is colorful, and our DNA is to mix and match those colors," Brami says. "The most difficult color is red, because it's made from gold, and if you put it in the oven for 10 degrees more or 10 degrees less, it's brown or orange but not red."
Haviland, for its part, has over 50 collections, and is so well regarded in its field that it provides porcelain for hotels like The Ritz Paris, The Dorchester in London, and Shangri-La Paris.
With popular modern patterns like the Portofino and Reve du Nil collections, the storied house now has plates that are actually connected to the internet. "On the backside of the plate you have a QR code that links you to the history of the pattern, how we developed and produced it, the brochure with the price," notes Brami. "Is it dinnerware, is it washable? Can you put it in the oven? So a lot of information is given through the QR code."
Daum, too, has evolved for the 21st century via QR codes and augmented reality. "You will see on our website that we have put a QR code on the peacock and the mirror we made with artists," notes Brami. "If you scan it into your phone, those pieces in augmented reality will appear in your rooms. In fact, when you go to a shop and you want to buy something but you don't know if a color will fit your interior, the salespeople will send via WhatsApp or SMS a link of the product. When you click, you have the QR code, you scan it, and you can showcase it inside your apartment and see if it fits your shelf, the color of your sofa or your carpet. And it's an experience you can share with your family in order to make the right decision."
Daum also works with a new generation of artists like the street artists Kongo, Kriki, and JonOne. "We have to understand that our customers have changed with the decades," Brami says. "People still want the DNA of Daum, which is animal, flower, floral and art pieces. So we have to meet to match all our customers."

This CEO dreams of creating a new Daum and a new Haviland but still linked to the traditional values, heritage and DNA of the over-a-century-old brands. "With the increase that we get in the number of orders that we have, it will help us to gain more share of the market and to showcase how beautiful are those brands, and to promote the knowhow, the French savoir faire, and how powerful could be a French brand," he says. "We push the brand into this 2.0 industry with QR code, augmented reality, mixed reality, and we are working on those projects."
Says Nedy Tantoco, "We are grateful for the visit of the CEO of Daum-Haviland, Mr. Benjamin Brami, reinforcing our mutual

commitment to the success of Daum-Haviland in Rustan."
* * *
Follow the author on Instagram @theresejamoragarceau and Facebook (Therese Jamora-Garceau).
*****
Credit belongs to : www.philstar.com