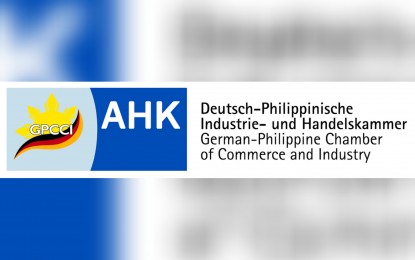 MANILA – The German-Philippine Chamber of Commerce and Industry (GPCCI), the German Biogas Association, and Lipp GmBH started a series of trainings with its Philippine partners on the use of biogas technology.
The training started on March 2 with participants from Dole Philippines, representatives from the Department of Energy and the Department of Science and Technology, as well as the academe represented by De La Salle University Manila and the Technological University of the Philippines Taguig Campus.
In a statement Wednesday, GPCCI said the training is part of Germany's develoPPP.de Project, which is co-financed by the German Investment Corporation through the public funds of the German Federal Ministry for Economic Cooperation and Development.
The German government's initiative here aims to support the country's shift to renewable energy (RE) by adding biogas in its RE mix.
"As an agricultural country, the Philippines has great potential to process large quantities of biowaste into biogas and in doing so, reducing carbon dioxide emissions into the atmosphere. Despite the potential to generate green energy while sustainably managing organic waste, high-yield biogas technology is still not widespread in the Philippines," GPCCI said.
German biogas technology provider Lipp GmBH also partnered with Metro Pacific Investments Corp. unit METPower Venture Partners for a biogas project in Mindanao.
The project of Lipp GmBH and METPower Venture is the first industrial-scale biogas plants in Mindanao that will process and covert Dole's pineapple waste into biogas. The facility can generate clean energy, replacing fossil fuel for power, steam, and heat generation.
"The German-Philippine Chamber of Commerce and Industry is proud to be part of this project to bring German biogas technology and experience to the Philippines," GPCCI executive director Martin Henkelmann said. (PNA)
Credit belongs to : www.pna.gov.ph