Gilas women bent on doing better vs Aussies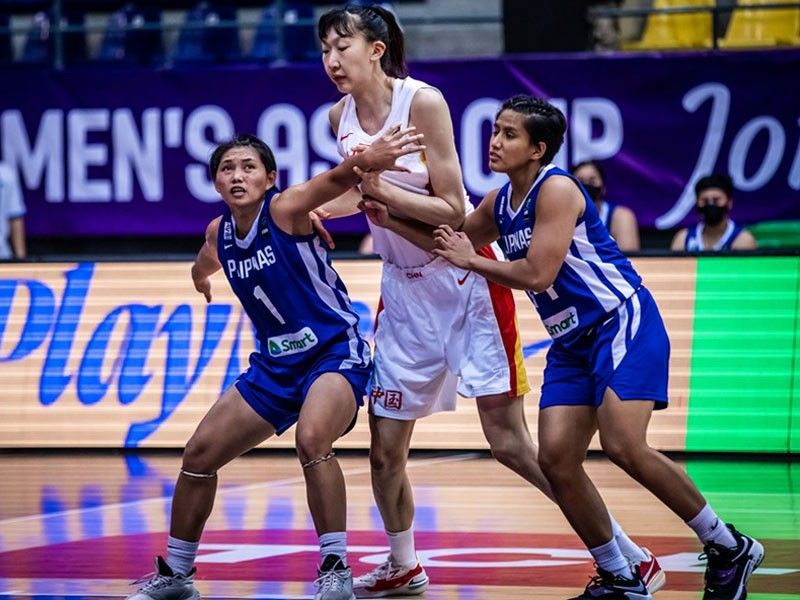 MANILA, Philippines – Gilas Pilipinas women is determined to wage a stronger fight against another giant in Australia after absorbing a 91-point beating at the hands of China late Tuesday night in the FIBA Women's Asia Cup at the Prince Hamza Hall in Amman, Jordan.
With little to no breathing room following a 143-52 shellacking against world No. 7 Chinese, the Filipina cagebelles plunge back to action right away at 12 a.m. (Manila time) equipped with lessons and adjustments from its first game after almost two years.
"The girls really tried hard so hopefully next game (against Australia), we'll do better," said Aquino, pointing the difference in preparation compared to the Chinese that just came off a fifth-place finish in the Tokyo Olympics.
"It's the team's first game in two years. There's a lot of struggles at first but hopefully, they will get comfortable in the coming games. Hopefully, we could improve," he added.
Gilas last saw action in the 2019 Southeast Asian Games before the pandemic and though it's handicapped in size, the team's rust and adjustment were also glaring in their international stage comeback.
After initially going toe-to-toe with the Chinese at 15-10, the Nationals folded and succumbed to a massive 29-69 halftime hole en route to a forgettable 91-point defeat.
Only Afril Bernardino with 17 points barged into double digits for Gilas with skipper Janine Pontejos and Clare Castro fouling out against a stronger and bigger China squad led by 6-foot-9 ace Xu Han.
Now up against world No. 3 Australia, the defiant Gilas is ready for the challenge with all players expected to throw in help.
"Coach Pat said that we played our hardest, but I know for a fact that we have more to bring," vowed US NCAA standout Ella Fajardo, who had six points in her Gilas debut.
Australia prevailed over Chinese Taipei, 76-65, in its first match to gain a share of lead with China in Group B.
In Group A, reigning champion Japan and South Korea also have piece of leadership after smothering India, 136-46 and New Zealand, 85-69, respectively.
*****
Credit belongs to : www.philstar.com