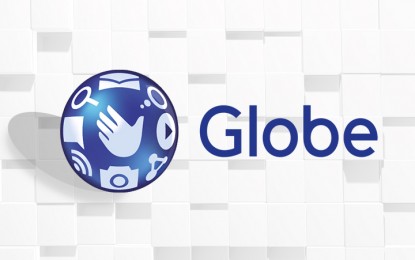 MANILA – Globe on Monday announced its partnership with Microsoft Office 365 to provide virtual education tools for digital learning in the midst of the Covid-19 pandemic.
In a statement, Globe said the Microsoft Office 365 (MS) Education platform allows teachers to easily monitor student participation, manage assignments and feedback, and create documents, spreadsheets, and other documents through Microsoft's suite of office applications.
"In addition, it can support the school's learning program, whether blended, face-to-face, or purely virtual," Globe said.
Compared to other Learning Management Systems (LMS), it said the MS Education platform offers a "richer, more secure, more affordable, and more productive platform" that works across a range of different devices.
"It also provides educational resources suited to every teacher and learner's need, style, and budget. The platform can significantly improve the process and the delivery of virtual learning," Globe said.
According to its website, Globe offers three different packages of the MS Education platform.
The Office 365 A1 package is free-of-charge to students, teachers, and administrative staff and allows its users to attend online classes and access to the web versions of Microsoft Outlook, Word, Excel, PowerPoint, and OneNote applications (app).
The Office 365 A3 package costs USD2.50 per month for students and USD3.25 per month for faculty and includes the offline version of the previous apps plus Microsoft Publisher and Access—both PC-only apps—and allows faculty to host meetings for up to 10,000 participants, aside from other features.
The Office 365 A5 package costs USD6 per month for students and USD8 per month for faculty and includes all the aforementioned features plus allowing administrators to control how support accesses mailbox, investigate and remediate attacks after a breach, see advanced analytics, and enhanced visibility and control of the Office 365 environment. (PNA)
Credit belongs to : www.pna.gov.ph