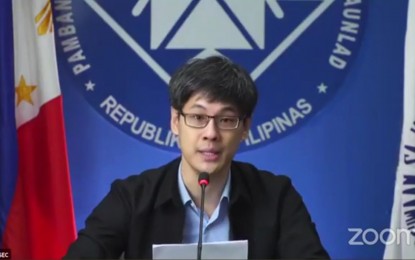 MANILA – The government is committed to stabilizing prices by augmenting the food supply and ensuring that the supply chains of goods, especially food, will be unhampered during the enhanced community quarantine (ECQ) period, the National Economic and Development Authority (NEDA) said.
The Philippine Statistics Authority reported Tuesday that the country's headline inflation rate fell to 4.5 percent in March 2021 from 4.7 percent in the previous month. This is the first easing of the inflation rate since September 2020.
The slower inflation in March 2021 was mainly driven by the decrease in the price indices for major food items.
Inflation eased for vegetables (8.3 percent from 16.7 percent), fruits (3.9 percent from 7.4 percent), and fish (4.9 percent from 5.1 percent).
The supply of vegetables and fruits has increased given better weather conditions and the onset of the harvest season for selected agricultural products. However, the continued supply deficiency in meat, particularly pork, means it remains the leading driver of inflation at 20.9 percent from 20.7 percent in the previous month.
"The lower inflation rate recorded for March shows that our decisive policies are working. For instance, higher fish imports complemented the close of the fishing season, and this led to lower inflation for fish which is especially important in the face of elevated meat inflation. We will continue to address supply issues and logistics bottlenecks to ensure price stability, especially for food and essential goods. We are working with a great sense of urgency to protect the purchasing power of the people, majority of whom have lower or forgone income as a result of the ECQ, and ensure better access to healthy, safe, and affordable food," acting Socioeconomic Planning Secretary Karl Kendrick Chua said.
Despite being outside the central bank's target range of 2 to 4 percent, the lower inflation rate recorded for March is a good indicator of price stabilization, and the government expects the succeeding inflation rates to align with targets soon as a result of proactive interventions.
"The President has already proposed to Congress the increase in the minimum access volume of pork. A temporary decrease in pork tariffs is also being considered. These will help lower our inflation rate further and keep it within the government's targets," he added.
Chua reiterated the government's commitment to supporting farmers and producers by providing the necessary assistance and promoting innovative production technologies.
He also renewed his call for the public and private sector to take advantage of the digital economy and e-commerce, especially for agricultural products and other basic commodities.
He added digital platforms provide benefits to both producers, who can market their goods to more buyers and consumers who are given more options.
"In managing inflation throughout this crisis, we must innovate and adapt quickly. The government will continue to adopt evidence-based policy actions and seize opportunities to guarantee the Filipino people's access to affordable, nutritious food and high-quality goods and services," Chua said. (PR)
*****
Credit belongs to : www.pna.gov.ph