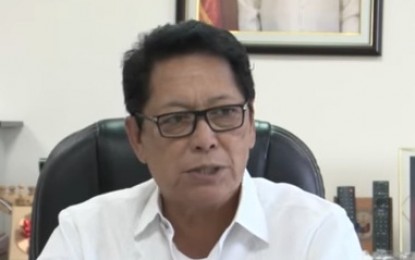 MANILA – The government is studying to include overseas Filipino workers (OFWs) in the restriction on travelers from 21 countries with cases of the new coronavirus disease 2019 (Covid-19) variant.
According to Department of Labor and Employment (DOLE) Secretary Silvestre Bello III, there is a recommendation to the Inter-Agency Task Force for the Management of Emerging Infectious Diseases (IATF) to include OFWs from countries with reported cases of the variant to be included in the travel restriction.
"There is a move, probably a total restriction on travel to the Philippines. Right now, if the traveler is coming from the 21 countries, he will not be allowed to enter. The only exemption if you're an OFW but there is a move that even OFWs will be included but it's still being studied," he said in a virtual forum on Monday.
The DOLE chief was asked of the possibility that the restriction may cover Filipino workers abroad in the event that an OFW is infected with the new variant.
"It might result into that since at present, they are exempted from the restriction. But, if ever, there is a report that an OFW is contaminated by the Covid variant this might be a factor, that moves the IATF to consider including them in the restriction," Bello said.
He added that so far, they have not received any report that an OFW has been infected with the new variant.
"So far, we have not received such report. We have a specific number of OFWs contaminated by Covid-19 but we have no number of Filipino overseas worker who were contaminated with the Covid variant," Bello said.
The country is currently not accepting travelers from the United States, United Kingdom, Denmark, Ireland, Japan, Australia, Israel, The Netherlands, Hong Kong, Switzerland, France, Germany, Iceland, Italy, Lebanon, Singapore, Sweden, South Korea. South Africa, Canada, and Spain.
Meanwhile, Bello reported that over 11,000 OFWs have been contaminated by the virus.
"There's bad news, there were 11,449 OFWs contaminated by Covid-19 worldwide. Of the over 11,000, 7,000 plus have recovered and 876 deaths, That's very sad," he said.
Bello added that there are 526,525 OFWs affected by the pandemic and as of Jan. 3, some 396,000 Filipino workers were repatriated.
"When we say repatriated it means, we brought them to their final destination, to their loved ones in their home towns, as of today, we have 394,000 or 396,000 OFWs repatriates already. I think there's still 60,000 to 70,000 left," he said.
"Of the over 500,000 displaced, we have other fellow Filipinos who chose not to leave. We understand them, like our OFWs in Europe, they have an unemployment insurance program. It gives you one year salary. I think our fellow Filipinos are still hoping that the situation will improve," Bello added. (PNA)
Credit belongs to : www.pna.gov.ph