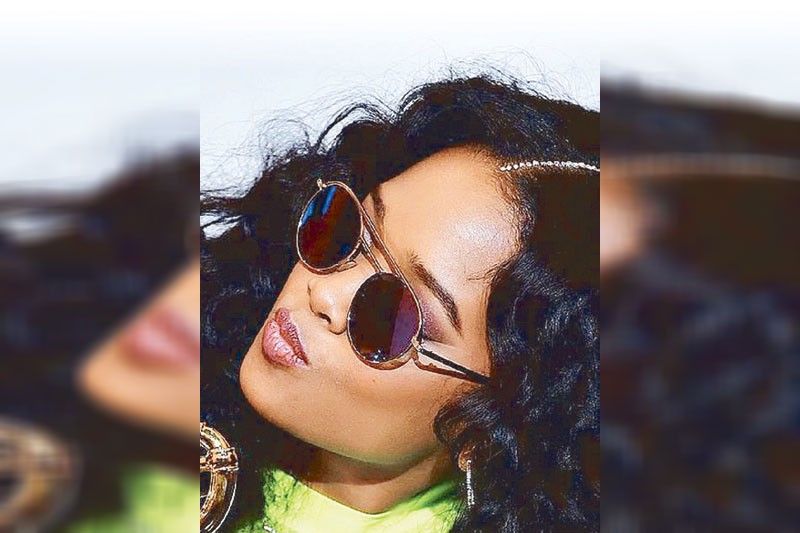 The 2021 Grammy Awards may have been getting some thrashing lately, think Zayn Malik, The Weeknd, etc., but I am actually happy about the results. I say most deserving winners and a great show worthy of the tagline, Music's Biggest Night.
For one, there is H.E.R. The half-Filipino R&B artist from California lost at the recent Golden Globes Awards. But she made up for that in a big way by winning two Grammy trophies, including Song of the Year for I Can't Breathe. I am very happy about that.
I am happy, too, that several of my favorite sounds from last year were named winners. The awards were presented last Sunday, March 14, (seen March 15, Monday morning in these parts) at the anti-COVID 19 protocols filled ceremony held in various venues in the U.S. of A.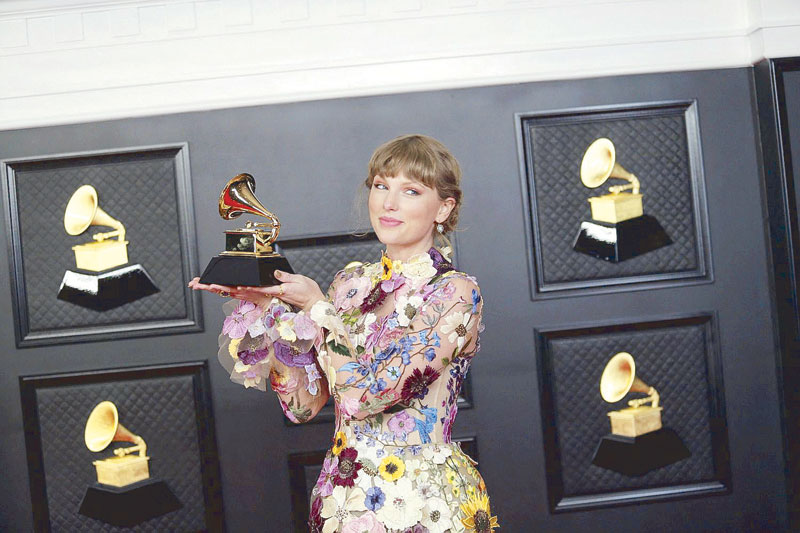 Taylor Swift's Folklore is named Album of the Year.
Those winners include Folklore by Taylor Swift for Album of the Year, Everything I Wanted by Billie Eilish as Record of the Year, Harry Styles for Watermelon Sugar as Best Pop Solo Performance and James Taylor's American Standard as Traditional Pop Album.
Please note, too, that all of the major awards at stake at the Grammys this year were won by females. Also among them were Megan Thee Stallion for Best New Artist, Dua Lipa for Future Nostalgia as Best Pop Vocal Album and Rain on Me by Lady Gaga and Ariana Grande as Best Pop Duo Vocal Performance. While Beyoncé, the top nominee with nine nods ended the evening with three wins making a record setting 28 times bagging those Grammys. Wonder where she displays her little gramophones.
Then as though providing a crowning moment to an incredible career, the Grammys gave the legendary Chick Corea a posthumous trophy for his last recording Trilogy2 as Best Jazz Instrumental Album. Corea, a composer, pianist and bandleader, was a major factor in the popularity of fusion jazz. He is best remembered for the likes of Spain and 500 Mile High. He passed away from cancer last Feb. 9 at the age of 79. He shared the award with Christian McBride and Brian Blade.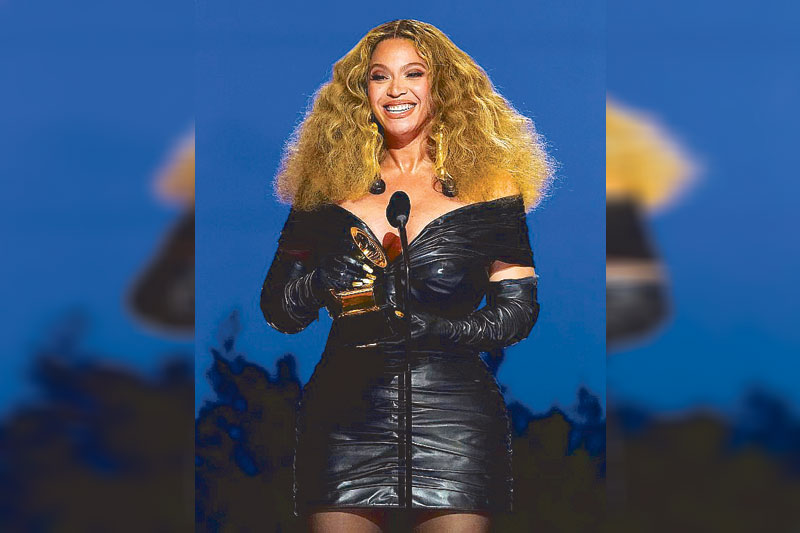 Beyoncé scores three wins, making a record-setting 28 times bagging those Grammy
Best of all, just as I was starting to weary of anemic virtual awards giving shows, the Grammys stepped up to the plate and gave an intimate but in the long run, most enjoyable presentation ever. That sexy opening number by a shirtless Harry set the pace and everything followed suit. The number and stature of the stars present truly made it music's biggest night and the musical numbers were powerful despite having to observe pandemic restrictions.
Well, all you really need is great music and the Grammys definitely got loads of that out of a COVID-infected year.
Here now is the 2021 Grammy honor roll:
Record of the Year: Everything I Wanted, Billie Eilish.
Album of the Year: Folklore, Taylor Swift.
Song of the Year: I Can't Breathe, H.E.R.
Best New Artist: Megan Thee Stallion.
Pop Solo Performance: Watermelon Sugar, Harry Styles.
Pop Duo/ Group Performance: Rain On Me, by Lady, Gaga with Ariana Grande.
Traditional Pop Album: American Standard, James Taylor.
Pop Vocal Album: Future Nostalgia, Dua Lipa.
Dance Electronic Recording: 10%, Kaytranada ft. Kali Uchis.
Dance/Electronic Album: Bubba, Kaytranada.
Rock Performance: Shameika, Fiona Apple.
Rock Song: Stay High, Brittany Howard.
Rock Album: The New Abnormal, The Strokes.
Alternative Rock Album: Fetch the Bolt Cutters, Fiona Apple.
R&B Performance: Black Parade, Beyoncé.
R&B Song: Better Than I Imagine, Robert Glasper ft. H.E.R and Meshell Ndegeocello.
R&B Album: Bigger Love, John Legend.
Rap Performance: Savage, Megan Thee Stallion ft. Beyoncé.
Melodic Rap Performance: Lockdown, Anderson Paak.
Rap Song: Savage, Megan Thee Stallion ft. Beyoncé.
Rap Album: King's Disease, Nas.
Contemporary Christian Music Album: Kanye West, Jesus is King.
Musical Theater Album: Jagged Little Pill, the Alanis Morrisette musical by the Original Broadway Cast.
Compilation Soundtrack for Visual Media: Jojo Rabbit.
Score Soundtrack for Visual Media: Joker, Hildur Guonadottir.
Song Written for Visual Media: No Time To Die, performed and composed by Billie Eilish and Finneas Eilish O'Connell.
Best Music Video: Brown Skin Girl, Beyoncé.
Best Music Film: Linda Ronstadt: The Sound of My Voice.
Do check out the Grammy website for the rest of the winners.
*****
Credit belongs to : www.philstar.com