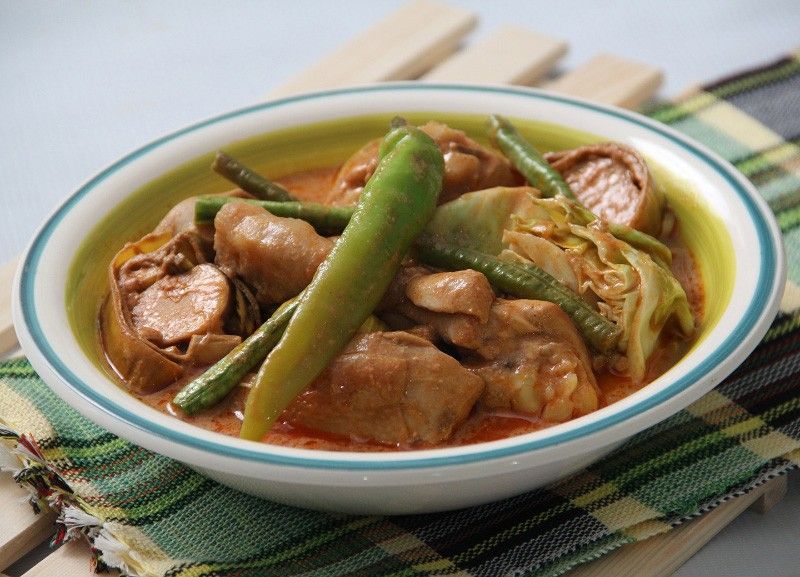 MANILA, Philippines — Despite our adventurous nature and our curiosity to try other cuisines, we Filipinos will keep coming back to our very own Pinoy comfort food when we crave familiar, feel-good food.
Sinigang, Adobo, Paksiw, Tinola, Sinampalukang Manok are most often cooked just the way we have been taught to prepare them. There are, however, ways in which we can make them more exciting. Add an ingredient or substitute one with another. That's a twist that you can introduce to a dish without affecting its essence.
I rummaged through old recipe files and found such a recipe to try in the kitchen. It's called Red Sinampalukang Manok, from the Del Monte recipe collection. The tomato sauce makes it red, and it is really good.
Red Sinampalukang Manok
INGREDIENTS:
1 pc. medium-sized onion, sliced
1 tbsp. ginger strips
1/2 kg. chicken thigh and legs, cut up
1 tbsp. oil
1-1/2 tbsps. patis (fish sauce)
1 pouch Del Monte Original Style Tomato Sauce (220 grams)
1 cup water
1 cup sitaw (string beans), sliced
1 pc. siling haba or siling pansigang
200 grams banana heart, sliced
1-1/2 tbsps. sinigang powder mix
150 grams cabbage, sliced
PROCEDURE:
1. Slice onion or cut into wedges.
2. Peel ginger and cut into strips.
3. Slice banana heart into rounds.
4. Sauté onion, ginger and chicken in oil for 5 minutes.
5. Add patis.
6. Pour in tomato sauce and water. Cover and simmer for 10 minutes.
7. Add sitaw, siling haba and banana heart. Simmer for another 5 minutes or until vegetables are tender.
8. Add sinigang mix and stir.
9. Add cabbage and cook for a few minutes. Serve.
Makes 5 servings.
RELATED:Cook Chicken Inasal, Iloilo style and call it Chicken Barbecue
*****
Credit belongs to : www.philstar.com