Historic bill raising age for determining statutory rape to 16 from 12 clears Senate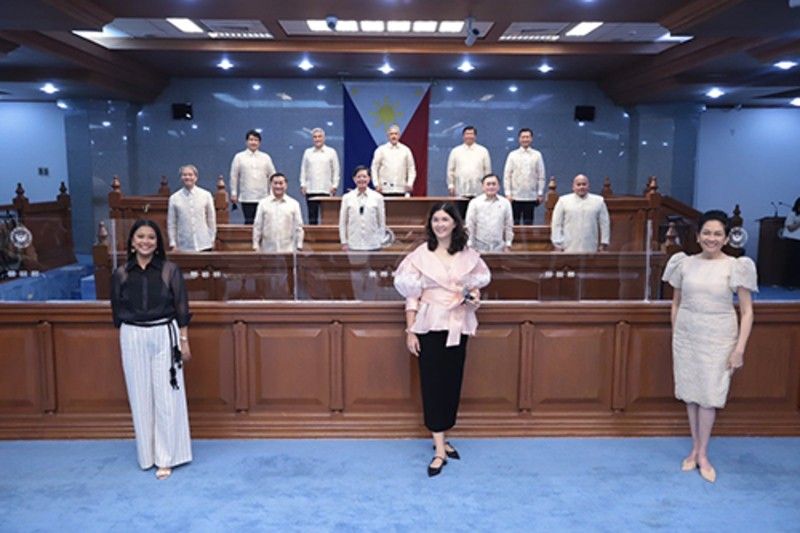 MANILA, Philippines — The Senate passed on third and final reading Monday a bill seeking to raise the age of sexual consent to 16 years old from the current 12 to protect children from sexual exploitation and abuse.
Voting 22-0-1, the Senate approved Senate Bill No. 2332 or An Act Increasing the Age for Determining Statutory Rape and other Acts of Sexual Abuse and Exploitation to Protect Children which seeks to amend the Revised Penal Code. The RPC dates back to the 1930s.
"This is a historic legislation that we have long owed our children," the bill's principal author, Sen. Risa Hontiveros, said in a statement.
"Our current law allows adults to have sex with children who are as young as 12 years old. Our children would be made to testify in court, recall traumatic events, just to prove the crime of rape," she said. "The lifelong psychological and emotional injury inflicted upon them is a cruelty we should no longer allow."
"Today, the Senate has finally and clearly said no to child rape. Today, the Senate has sounded the clarion call for change."
Sen. Richard Gordon, who chairs the Senate Committee on Justice and Human Rights, in his sponsorship speech for the bill last week said the Philippines has the lowest age of sexual consent in Asia and one of the lowest in the world.
"That's why we're having a legislative reform on rape, especially for the protection of our girls and boys, and others with different sexual preference from sexual violence," he said then.
"It is important that we amend the old law which clearly states that it applies to certain individuals, for women, for example, and not for men."
Under the bill, both men and women can be charged with statutory rape, regardless of sexual orientation.
During the period of interpellation on the bill, senators debated on the so-called "Romeo and Juliet" clause that would recognize "consensual" sexual activity between young couples if proven.
They later agreed that the exemption from criminal liability shall cover partners age 16 and below with an age difference of not more than three years, but shall not apply if the victim is aged 13 and below.
A bicameral conference committee will convene to settle disagreeing provisions between the Senate bill and its counterpart in the lower house. — Bella Perez-Rubio
*****
Credit belongs to : www.philstar.ca