There's only one comedy among the 10 official entries in the first ever (no choice, really!) virtual Metro Manila Film Festival (MMFF) that starts and ends as is, from Dec. 25 to Jan. 7, 2021, but without the usual "personal" Parade of Stars that usually ushers in the annual event. The other difference is that the entries (streamed online) may be seen internationally (check UPSTREAM.ph).
Up for laughs is Viva Films' Pakboys Takusa (as in "takot sa asawa"), the second caper of Janno Gibbs, Dennis Padilla and Andrew E who were a surprise hit in last year's Sanggano, Sanggago't, Sanggwapo, again directed by Al Tantay with Jerald Napoles added to the brew.
As a nod to the movie's story (about four men who have a weakness for…women!), Funfare put the actors (and director) to a test.
Are you a "takusa?"
Janno: "Actually, I think all Filipino men are Takusa, feeling ko kasi that it's already part of our culture, of being a Filipino, na ang lalaki ay laging takot sa kanyang asawa. It simply means that we men don't want trouble, we only want our wives to be happy."
Dennis: "Takusa? Yes, I am because my wife holds the budget, eh! It's not being takot, it is about respect and love."
Andrew: "No, because my wife and I treat each other as best friends and best lovers."
Jerald (no wife; only girlfriend, Kim Molina): "Not really takot, more of respect. Mas balance kasi. I respect Kim so much. Kung minsan, I'm just prone to do things that would hurt her."
Al: "No, I'm not, not at my age."
Be honest now, have you ever been unfaithful, cheated on your partner?
Janno: "I'd like to say no but, uh, think the records show and it's clear from history… if you make a research, you will discover my indiscretion, o mga kalokohan ko. But I'm proud to say that's past me now, all behind me now."
Dennis: "Yes, when I was younger. Nasampal pa nga ako, eh! Hehehe!!!"
Andrew: "It's hard to tell a lie but… NEVER!"
Jerald: "I have played around when I was younger but those were the times when Kim and I were not yet boyfriend-girlfriend. That was some kind of 'testing the waters' kung okey."
Al: "No, never. Not with my present wife."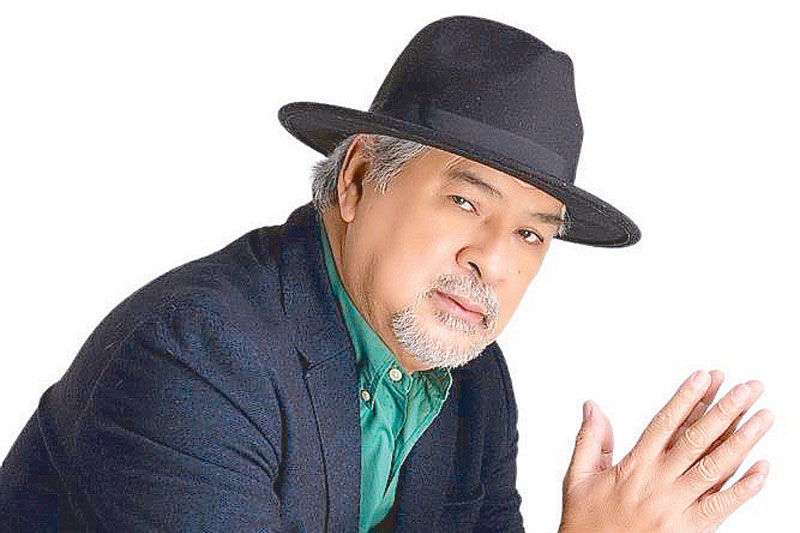 Anong matindi ninyong away ng partner mo at paano niyo na-resolve?
Janno: "Honestly, we had a serious quarrel or break-up. I thought it was hopeless na but I persisted in winning her back. I courted her. It took time but I'm glad that we are together again and stronger than ever now."
Dennis: "When we fight, I say 'sorry' 100 times and gifts galore, maraming dates, out-of-town trips."
Andrew: "We quarrel sometimes when my wife pushes me to deliver more as a rapper and as a movie actor."
Jerald: "About individual space and differences…those are usually the causes of our (small) fights. Communication is key. I can't sleep until the problem or issue has been ironed out."
Al: "About parenting…how to raise our children? How do we resolve it! Sex!"
How are you as a husband/partner?
Janno: "I'd like to think that I'm sensitive to my wife's needs and feelings. I'm sweet but in my own way. Kami kasi ni Bing, hindi kami usually showy in public na naka-holding hands, na sweety-sweety, medyo naba-baduyan kami sa ganon eh! In our own way, we're very sweet to each other and very sensitive to each other's needs."
Dennis: "Very loving, malambing! Very generous din, hehehe!!!"
Andrew: "Respectful and loving."
Jerald: "I adjust to my partner. I am all-out support for all the things that she wants to achieve…personality development and bigger goals that we share."
Al: "Faithful!!!"
(E-mail reactions at rickylophilstar@gmail.com. For more updates, photos and videos, visit www.philstar.com/funfare or follow me on Instagram @therealrickylo.)
Credits belong to : www.philstar.com