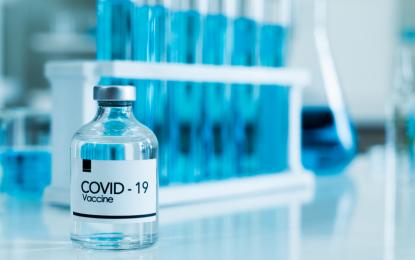 MANILA – A measure providing for the stockpiling of strategic and critical drugs and medicines, vaccines, devices, and materials for public health emergencies to address the lack of accessible medical supplies has hurdled the committee level at the House of Representatives.
In a virtual hearing this week, the House Committee on Appropriations approved the funding provisions of the substitute bill to House Bill (HB) 6995, which proposes the establishment of a Health Procurement and Stockpiling Bureau under the Department of Health (DOH).
A medical stockpiling fund to support the national drug and device security program shall be established.
The bill shall permit the DOH to solicit and receive grants, bequests, endowments, donations, and contributions, which would be exempted from donor's tax.
Health Committee chair and Quezon Rep. Angelina Tan said the proposed bureau shall serve as "the principal agency mandated to undertake a transparent, fair, proactive, and innovative procurement service for the DOH and to stockpile, conserve, and facilitate the release of adequate amounts of potentially life-saving pharmaceuticals, vaccines, devices, and materials in times of public health emergencies."
"The importance of passing this measure cannot be over-emphasized. We are already experiencing a shortage of medicines and vaccines as of (this) speaking, and this legislation will definitely be a remedy for our struggling supply chain," Tan said in a statement.
Consistent with the country's obligations under international treaties and agreements, drugs and medicines, vaccines, devices, and materials may be obtained from domestic and foreign sources and their procurement shall be open to all eligible suppliers, manufacturers, and distributors.
However, in the interest of availability, efficiency, and timely delivery of drugs and medicines, vaccine devices, and materials, the bureau shall encourage the development of domestic sources to ensure steady, available, and adequate supply.
For purposes of transparency and oversight, the measure would then mandate the DOH to submit an annual report to Congress detailing the implementation of the proposed law's provisions.
To support members of vulnerable sectors, the panel also passed bills that would provide for early voting for qualified senior citizens, and persons with disabilities (PWDs) in national and local elections.
This aims to alleviate difficulties concerning safety, mobility, and accessibility encountered by PWDs and the elderly, which were further aggravated by the pandemic, the bills stated. (PNA)
*****
Credit belongs to : www.pna.gov.ph