Forty-four years ago, Expressweek magazine featured Vivian Velez on its cover and launched her as Body Beautiful, a "title" that stuck to her like a second skin. She was 17 at that time, home from the States where she spent her earlier years and was starting in a showbiz dominated by sex sirens.
"That 'title' worked both ways," Vivian (full real name: Vivian Zapata Rodriguez) admitted during a virtual interview. "It made people curious and then it became a stigma. People were saying that I was all body and that posed a big challenge to me. I wanted to prove that I could also act."
And act she did.
After playing "decorative" roles in a few movies, Vivian put up her own company (Amazaldy) and tackled "heavy" roles, the most markado was Paradise Inn, directed by Celso Ad. Castillo and co-starring such bigwigs as Lolita Rodriguez, Armida Siguion-Reyna, Robert Arevalo, Michael de Mesa and Dennis Roldan. Her performance as the rebellious daughter of a retired prostitute (Lolita) who runs a brothel won Vivian not just one but two Best Actress awards, one from the 1985 Metro Manila Film Festival (MMFF) and one from the FAMAS.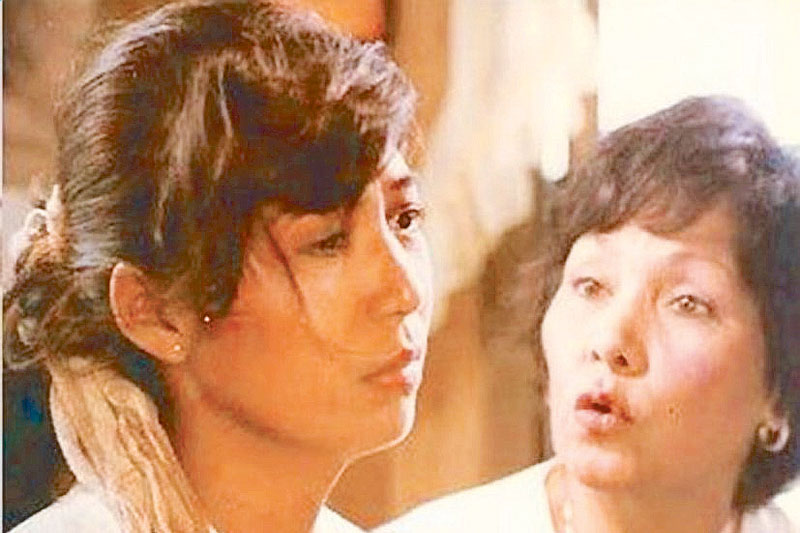 In a scene with Lolita Rodriguez in the 1985 film Paradise Inn, the Celso Ad. Castillo movie that won two Best Actress awards for Vivian who proved that she was not just a 'Body Beautiful,' a title bestowed on her by the Expressweek magazine in 1976 when she started in showbiz.
Vivian produced more quality movies that cemented her reputation as a serious actress ("I was tutored on filmmaking by Marilou Diaz-Abaya for two years," she said). The stigma was erased.
Through her long off-and-on career ("I was always disappearing and making a comeback"), Vivian has been hounded by controversy that lingers up to now, the latest stirred by her appointment as director-general of the 17-year-old Film Academy of the Philippines (FAP) on Nov. 5 last year, a position relinquished by Leo Martinez who served for 16 years. Founded in 1981 under Executive Order 640-A, the FAP serves as an umbrella organization of various guilds in the Philippine movie industry.
"We are not okay," Vivian admitted during the interview, referring to Leo. "He's blaming me that he hasn't received his retirement pay, something which is not for me to decide." (According to some sources, Leo stood to collect over P1 million and got half of it in October last year.) "It wasn't Pres. Duterte who directly appointed me; it was the board of trustees of the Cultural Center of the Philippines (CCP). The title of the position is scary…director-general. Initially, I was hesitant to accept the position. Sabi ko, nananahimik na ang buhay ko. Semi-retired na ako. But then, I thought that the industry has been good to me and it was my chance to pay back."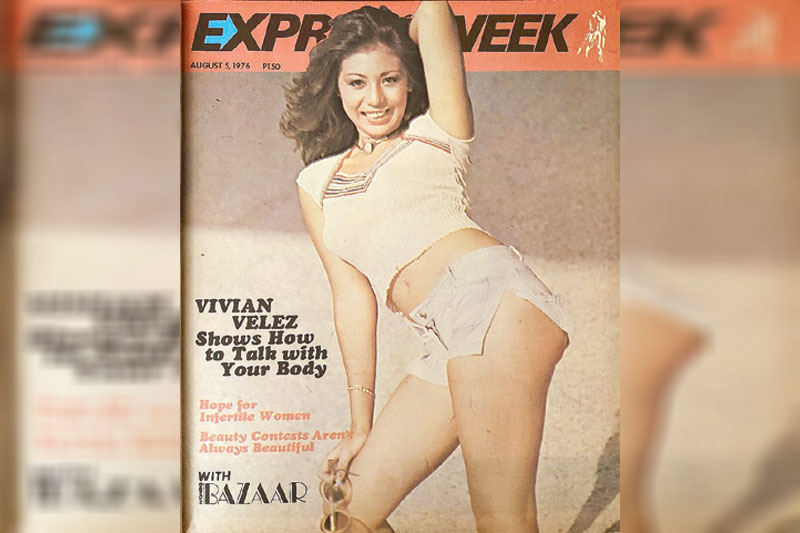 Vivian's appointment was met with opposition from some officers of the academy but she soldiers on.
"As director-general, I have to fight for the industry," insisted Vivian (who still accepts movie/TV assignments every now and then), adding half-jokingly, "generals are expected to do that, di ba? Fight! Hehehe!!!"
One of her goals is to set up a training institute for technical workers in the movie industry, hoping to tie up with Technical Education & Skills Development Authority (TESDA) so that graduates can obtain a license which can allow them to work in film industries abroad.
She's also reviving the dormant Luna Awards of the academy by holding a virtual awards night on Friday, Dec. 18 (trophies will be delivered to the homes of the winners as soon as they are announced).
The big question: Is Vivian running in 2022?
"No," was her vehement answer. "I am not political; never ako nakialam sa pulitika."
But, she added, she would go for any presidentiable who favors federalism (which was what attracted her to DU30).
"Federalism works in the US," she said. "I know because I lived there for several years."
(E-mail reactions at rickylophilstar@gmail.com. For more updates, photos and videos, visit www.philstar.com/funfare or follow me on Instagram @therealrickylo.)
Credits belong to : www.philstar.com