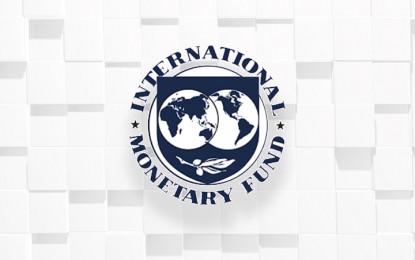 MANILA – The International Monetary Fund (IMF) is keeping its 5.4-percent growth forecast for the Philippine economy for 2021 but is on the lookout for the economic impact of new variants of the coronavirus disease 2019 (Covid-19).
In a reply to e-mailed questions from the Philippine News Agency (PNA), IMF Resident Representative to the Philippines Yongzheng Yang said there is no revision on their growth forecast for the country based on the World Economic Outlook (WEO) Update released on July 27.
"The Delta variant of the coronavirus is a concern and we are monitoring its potential impact on the economy. We will let you know if there is any update on this front," he added.
IMF's 2022 growth forecast for the country is 7 percent.
Its growth projection for the Philippines for this year is below the government's 6 percent to 7-percent target band, while the 2022 forecast is the lower-end of 7-9 percent target set by economic managers.
After the Article IV Consultation by IMF executives with Philippine officials and the private sector last May 21 to June 11, the latter believe that fiscal space provides the government leeway to address the impact of the pandemic to the vulnerable sector.
Factors identified as downside risks to growth include Covid-19 supply constraints and delays in the vaccination program.
IMF executives said another uptick in local Covid-19 infections will likely increase the effects of external shocks on interest rates and inflation.
Recently, health officials reported local transmissions caused by the Delta variant, which experts said are more contagious and have caused havoc in several countries like India and Indonesia.
Health experts thus have raised the need to implement stricter quarantine measures as early as possible to prevent the further rise of domestic Covid-19 infections. (PNA)
*****
Credit belongs to : www.pna.gov.ph