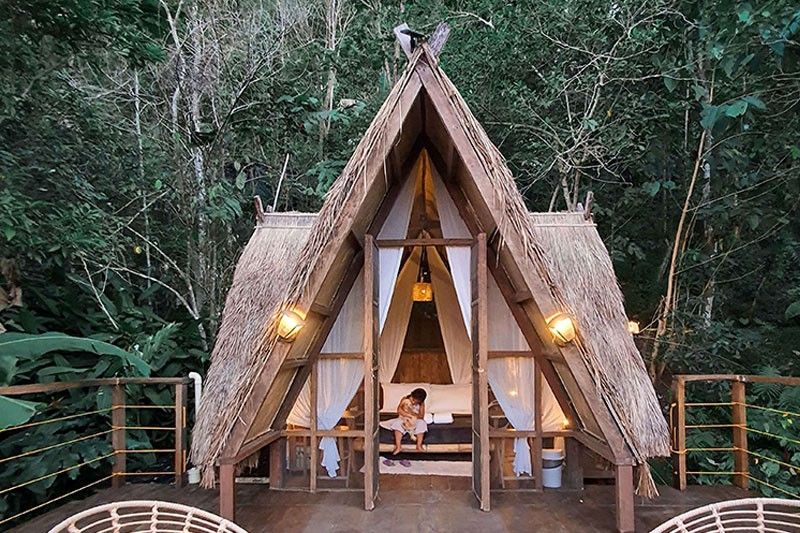 MANILA, Philippines — Have you always stayed in the same vacation categories every time you took a break from work or enjoyed a long weekend with family? Beach resorts, nature hideaways, cool mountain getaways with a view? Why not try one of Airbnb's 56 new categories, which were recently launched, so you get to discover and explore the most unique spaces for a vacation—starting with the Philippines. There are so many of them all over the world, but you don't have to go too far to experience them.
Here, Airbnb has rounded up 10 of Filipinos' most wishlisted unique stays on the platform.
#Vanlife campers
If you have been wondering what it is like to live in a truck—or van—and move from place to place so you get to live in different places while occupying just one space, get a taste of #VanLife initially through these two beautiful trailers.
Jeepney Camper in Rizal. Nestled in the lush rainforests of Sierra Madre, this cozy jeepney-turned-camper greets you when you arrive and provides you with the Pinoy version of trailer truck living. The stay comes with a campfire pit an a pool so you get to enjoy the outdoors to the utmost.
Vintage Airstream Suite in Batangas. This is the very first Airstream accommodation in the country. The vintage 25-foot camper houses a living area with a couch, dining area, kitchenette, and a bedroom with a queen-sized bed. This trailer's rustic charm makes you fall in love with it.
Whimsical treehouses
When you were a kid growing up in the province, where there's plenty of space, you wanted to live in a treehouse, perched high on the treetop, so you get to keep your privacy. Now, you can experience what it is like to live in a treehouse via these two places.
Treehouse by the Ocean in Batangas. It is a vibrant and proudly local hut in Calatagan, Batangas, that boasts of a private pool, a coral reef beach, and starry night skies perfect for stargazing. You can even make a quick historical trip to the nearby Cape Santiago Lighthouse.
Treehouse de Valentine in Cebu. Unconventional for all the right reasons, this treehouse villa has a beautiful wooden hot tub, patios overlooking the rainforest, and charming rustic decor.
Lovely a-frames
Simple A-frame structures, these two vacation homes are cozy, cool and comfortable.
Mango Nest Hut in Zambales. Located just 15 minutes away from Subic's waterfalls and beaches, this 12-square-meter hut is ideal for glamping. It has a nice garden outside, where you can enjoy a picnic.
Alhibé Farm Exclusive Homestay in Cebu. It is a boutique mountainside homestay complete with its own nipa hut and swimming pool with water from the nearby springs. A bantawan, or covered bamboo deck, is great for private events and movie nights inside the mini forest.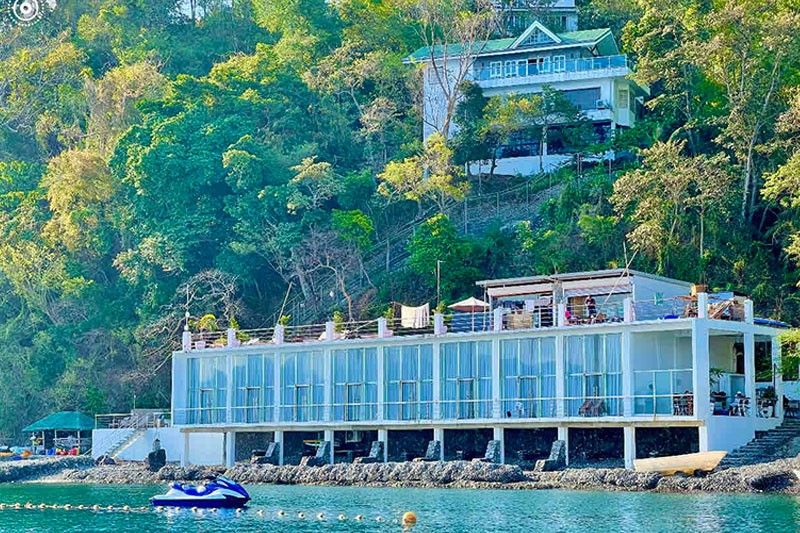 Anilao Beach House in Batangas
Rejuvenating beach homes
These places are perfect rejuvenating getaways, where you can listen to the waves crashing against the sand in the morning and where you can lull yourself to sleep with the sound of the sea every night.
Anilao Beach House in Batangas. This oceanfront glasshouse in Anilao comes with a reef at your doorstep, so it's ideal for avid divers. With diving gear, jetskis and windsurfing equipment available for rent, you are assured of an ultimate adrenaline-packed weekend.
Floral Island in Palawan. Definitely one of the best private islands in Palawan! Each booking includes access to six villas, a private restaurant, beachside bonfire, and massage hut. You can also enjoy exciting activities like kayaking, island hopping and coral reef planting, if you wish.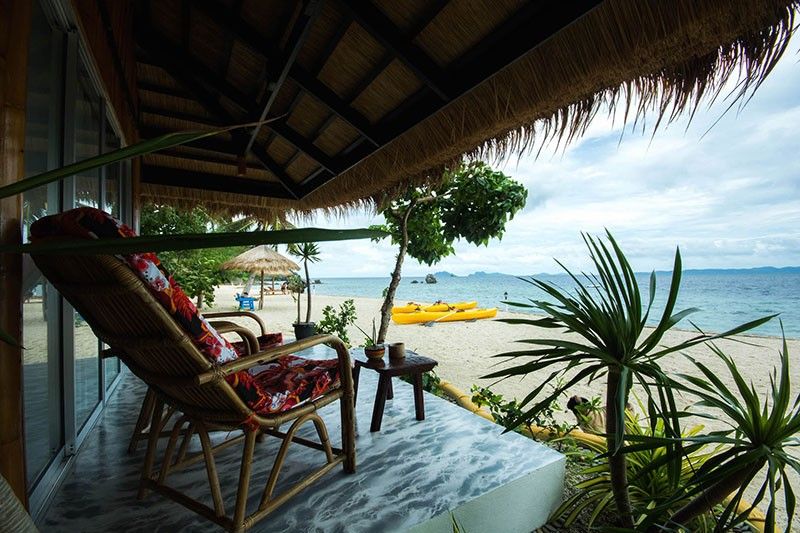 Geodesic domes
Experience the wilderness while keeping safe inside these geodesic domes. When you lie down, the domes allow you a full view of the skies and your surroundings, so they are just perfect for long nights of stargazing.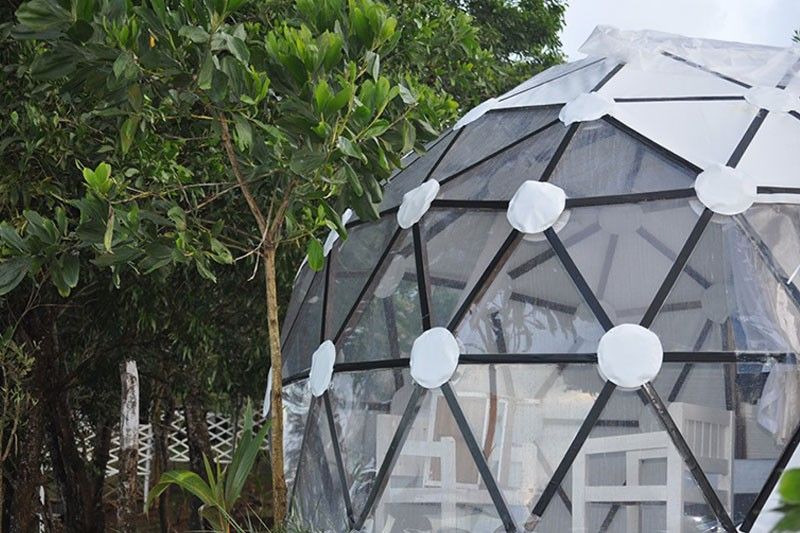 Dome Mufli King in Laguna
Domescape in Batangas. Located in Nasugbu, Domescape is made up of six tastefully styled domes surrounded by lush greenery and natural pools, so nature lovers really experience the great outdoors without compromising comfort. Each dome, after all, has comfy beds, an air-conditioner, and a mini-ref.
Dome Mufli King in Laguna. Standing on a glamping site that looks straight out of a sci-fi movie, this dome runs fully on solar power. A booking includes a home-cooked breakfast and free use of kayaks, floaters and fishing poles. You can use the latter in the waters of Lumot Lake. Exciting, indeed!
RELATED: LIST: Celebrity-owned resorts, rest houses to consider for future vacations
*****
Credit belongs to : www.philstar.com