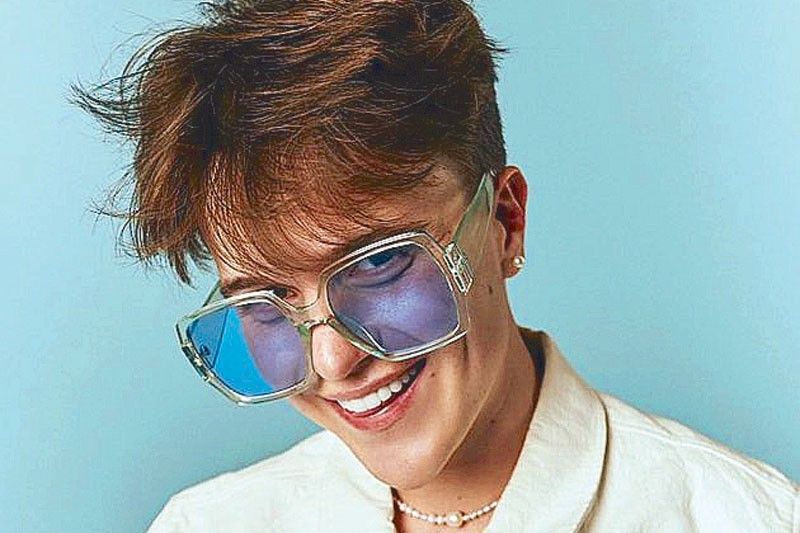 American singer Jack Newsome is grateful that Filipino music fans have welcomed his new song with open arms.
"I've never been to the Philippines in person. But I mean, since we released Arms, I've seen so many Filipino fans pop up and it's been really amazing to see so many new faces from the Philippines," Jack told The STAR in an exclusive interview.
The 25-year-old singer-songwriter was referring to his bouncy, feel-good single Arms, which was written with his "new partner-in-crime" Cambo following reflections and realizations during the pandemic.
Jack used to be part of the boy bands NY5 and the Berlin-based New District. Eventually deciding to go solo, he enrolled at the Berklee College of Music and moved to LA to pursue his music career. Shortly thereafter, he got people to sit up and notice him via the reality songwriting competition series Songland.
As part of the first season, he worked with singer-songwriter/producer Shane McAnally as his mentor on the show who turned mentor in real life. As a finalist, Jack came up with Shane the song Lying (Next To You) which cracked the one million mark on streaming platforms. Following a publishing deal from McAnally's SMACKSongs and then a record deal with 12Tone Music, his rise has been steady. He has also scored songwriting credits with multiple recording artists, including Meghan Trainor, Ryan Tedder, Grey and Sean Kingston.
According to Jack, he loves writing songs for other artists and for himself. "It's just stories. I think it's people telling stories, and if it's your story to tell, you'll find a way to tell it. And that's kind of how I know what songs are for me and what songs are for other artists." Which goes to say that if you listen to Arms, it's definitely his song to sing.
The STAR recently got the opportunity to know more about Jack in a virtual interview where he said he's open to work with Filipino artists and asked for recommendations. Read on.
Can you tell us the story and inspiration behind Arms?
"It was very fast. I wrote the song over Zoom like what we're doing right now with my producer Cambo. And we wrote it at such a dark time. It was during Black Lives Matter and the whole world was protesting and obviously during lockdown and the pandemic was happening. So the process of releasing the song was very fast. We just wrote it less than a year ago. Usually, most of these songs take over a year to come out. But it felt so good to get the song off our chest because we all felt so sad and so heavy. So when the song came out, it just felt like all that weight just came off, it was great."
Aside from lifting the load off your shoulders, what else was your intention for the song, especially in terms of impact on the listeners?
"We hoped that the song would feel comforting for a lot of people because a lot of people are hurting right now. We wanted the song to feel like a hug, like I've got you. The song can work for a relationship, it can work for friendship, it can work for a relative or just someone you're close to, a friend, anything."
Apart from releasing Arms, what other things are you working on at the moment?
"We're working on an EP right now, which is set to come out sometime in the summer. And it's got a lot more dance music on it, which I'm very excited about. And there's a lot of sadness in the world right now. We started releasing sad songs but when the pandemic happened, the whole thing changed and we're like, people don't need more sadness in their life right now. They need to feel good. So, it changed to a lot more happy dance songs. We're really excited to release those songs and watch people over the summer listen to them."
What we know so far is you're formally trained in music. But can you share more about your musical background? Did you always imagine yourself as a music artist?
"So I grew up, my dad played guitar and he sang a lot. We grew up down the street from Bruce Springsteen and we listened to him all the time. I think, if you're from New Jersey, which is where I'm from, Bruce Springsteen is just part of the culture, he's like one of the pride and joys of New Jersey.
"And, yeah, I don't know but definitely, I didn't have a Plan B. There were a lot of friends of mine who went into the arts, and they said, oh well, I'm going to try this, but if it doesn't work, I'm going to go work at the restaurant down the street. I don't know if it was crazy, or I don't know what it was, but I was just like, I need to give this my 100 percent. That's kind of why I'm here talking to you right now because I just gave it everything. I'm very thankful that I did."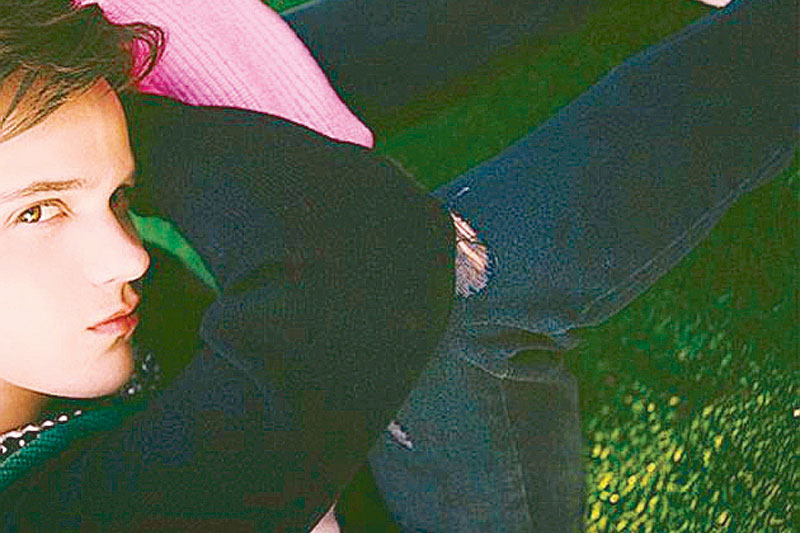 Besides Bruce Springsteen, who are your other musical influences?
"Past influences… I'm obsessed with Prince and Michael Jackson, and those huge pop icons, I think they're outstanding. I grew up listening to Justin Timberlake, Britney Spears and Lady Gaga. Just a lot of pop. But there was some country in there, a lot of Kenny Chesney, so it spans a wide genre spectrum. I also did theater as a child, so there's a lot of musical theater in there, too. But the core of it is pop."
How has your songwriting changed this time of pandemic?
"My songwriting has changed because I think I have a lot more to say. I just went through a breakup, which was really brutal and, you know, the whole world is on lockdown right now. I think before this, I was writing a lot about just made up (stuff). I was playing pretend when I was writing. It wasn't about anything that was really happening. And I just feel very charged, I feel like I have a lot to say and I want to say it soon and get it released. I think that's the only difference. And the fact that I want to use my songwriting to uplift people. I think that's one of the biggest changes."
Any realizations during the pandemic not just as a musician but also as a person?
"As a person, I've had to learn how to stay inside (laughs), which was very difficult. I love to move around as I'm sure a lot of people do. And I had to learn how to communicate not in person. I think doing these Zoom calls was one of the biggest changes that I had to make. I make most of my music like this now, which is crazy. But the cool thing is that I can work with anybody in the world now, like if I wanted to work with someone in the Philippines or if I wanted to work with someone. I just worked on a song with someone in the UK. It's really cool that it globalized communication. All bets are off. I don't have to fly to you, but we can do this and we can make something that's really cool and something that I would have never thought to make."
You can listen to arms via https://jacknewsome.lnk.to/Arms or watch the video at https://youtu.be/UmBFj8JAXa0.
*****
Credit belongs to : www.philstar.com