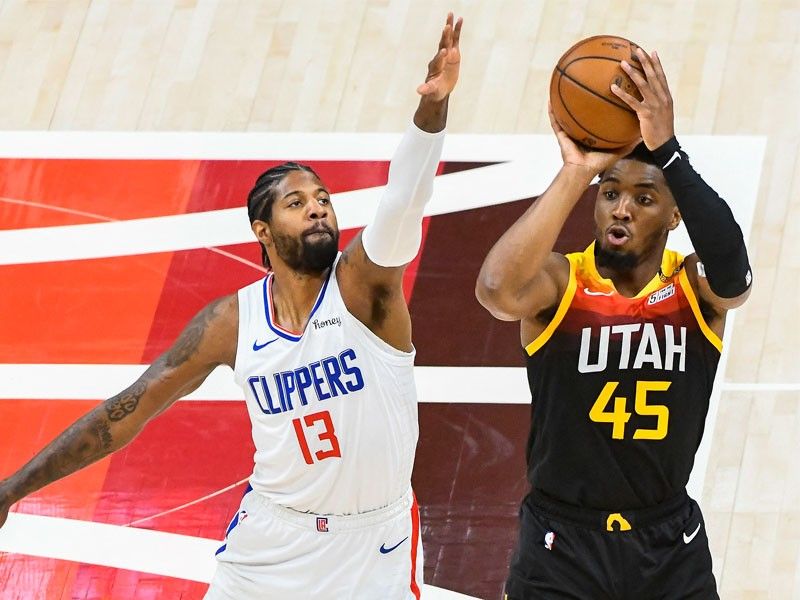 MANILA, Philippines – The Utah Jazz fought off a comeback effort from the Los Angeles Clippers for a 117-111 Game Two win and a 2-0 lead in the NBA Western Conference semifinals on Thursday (Friday, Manila time).
After Reggie Jackson hit back-to-back triples to give the Clippers their first lead of the game, 101-99, with 6:37 left, a 15-2 run by the Jazz turned the tides anew.
Though their 10-point lead was cut to as small as five with a minute left in the contest, Donovan Mitchell nailed a bank shot and split from the free throw line to give the Jazz some breathing room.
Utah retained control for most of the game, with their biggest lead coming early in the third quarter at 21 points.
But the Clippers went on a 26-9 run led by Jackson right after to cut the deficit to just four, 85-81.
It was Jordan Clarkson who saved the Jazz's momentum when he hit back-to-back triples to increase the lead back to 10.
Mitchell top-scored for the Jazz with 37 points with Clarkson added 24.
Jackson, for his part, paced the Clippers in the losing effort with 29 points, while Paul George and Kawhi Leonard had 27 and 21 points, respectively.
*****
Credit belongs to : www.philstar.com