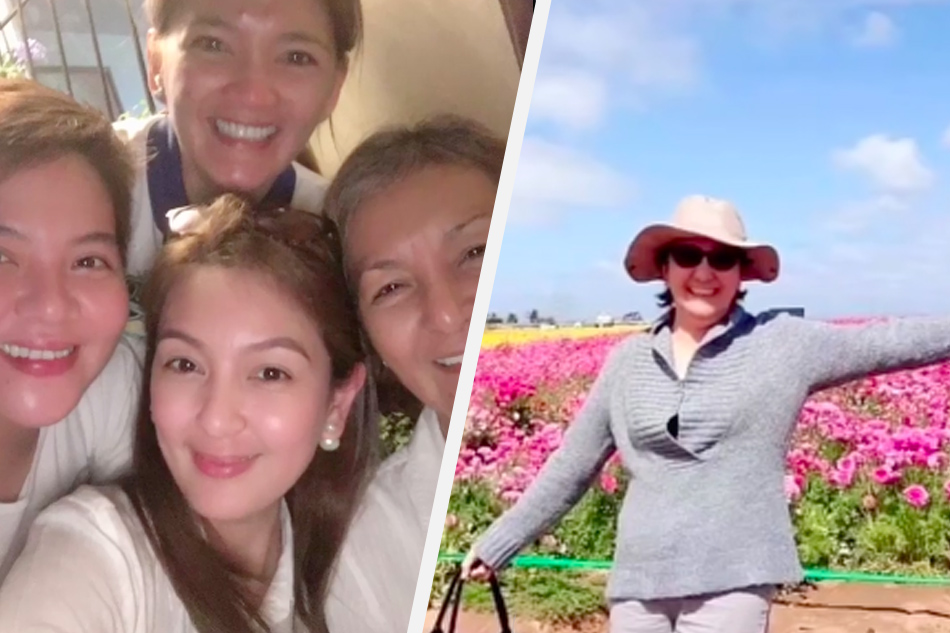 MANILA (UPDATE) – Jean Garcia's mother Sandra Garcia has died, the "Pangako Sa'yo" star announced across her social media platforms Friday.
Garcia, through her manager Manny Valera told ABS-CBN News

that the sudden loss of her mother, Sandra Pangilinan Garcia, was due to COVID-19 and heart disease complications.
Valera also disclosed that Jean Garcia and other members of her household tested negative for the virus.
Mrs. Garcia passed on March 30 at the Cardinal Santos Medical Center in San Juan, Metro Manila.
According to Valera, the 70-year-old Garcia had underlying conditions.
"She actually had a previous history of stroke. She was brought to the hospital for another suspected stroke. Following protocols for all incoming patients, she was tested for COVID which unfortunately turned out positive," he said.
"Mrs. Garcia was a constant presence in Jean's life, very supportive in her own strong but quiet way," said Valera.
"She [lived] with Jean. Every time I visited, she's very welcoming, very warm, mabait at makwento. Palatawa, basically a positive person."
In an Instagram post, the veteran actress said she did not think her mother's death would be "so soon." Mrs. Garcia passed away on her seventh day of hospitalization.
"Even bargained and promised to give more time and do my best to take care of you, in exchange of the healing and miracle I am asking and hoping for. But, yes, GOD has other plans for us. Exactly on your 7th day at the hospital, I lost an amazing mom whom I love so dearly," she said.
"Honestly, I didn't think it would be this soon. Sorrowful thoughts continuously crossed my mind so many times that I have lost count, so many 'wonder' lists that I still ask God. I wonder what life would be like if you were still here? I wonder who I would be if you were still here? I wonder what we would all be like.
"Yes, I keep on wondering about the different ways things would have turned out…with you STILL in our lives. But, whenever I try to accomplish the thoughts, I am being reminded that, 'God's timing is unquestionable and in Him, you should always seek refuge, for He will never abandon you."
Garcia surrendered her sense of loss to God, with a poignant promise to her mother.
"I am forever grateful to God for giving you to us, and while we were still in the midst of battling through life's ups and downs together," she said in her post.
"Mommy, know that you are missed. Your absence is felt every day. A part of me is still lost and I am wondering if I will ever get it back. Maybe that piece is in heaven with you and someday you can put it back in me, so I will be whole again… In your honor I will live a life that would have made you proud of me if you were still here."
Mrs. Garcia's remains will be cremated on Sunday, April 4, at 8 a.m., and will be simultaneous with an online mass and eulogy at Arlington Memorial Chapels and Crematory in Quezon City. Interment will follow at Christ The King Columbarium in Quezon City.
RELATED VIDEO:
*****
Credit belongs to : www.cbc.ca