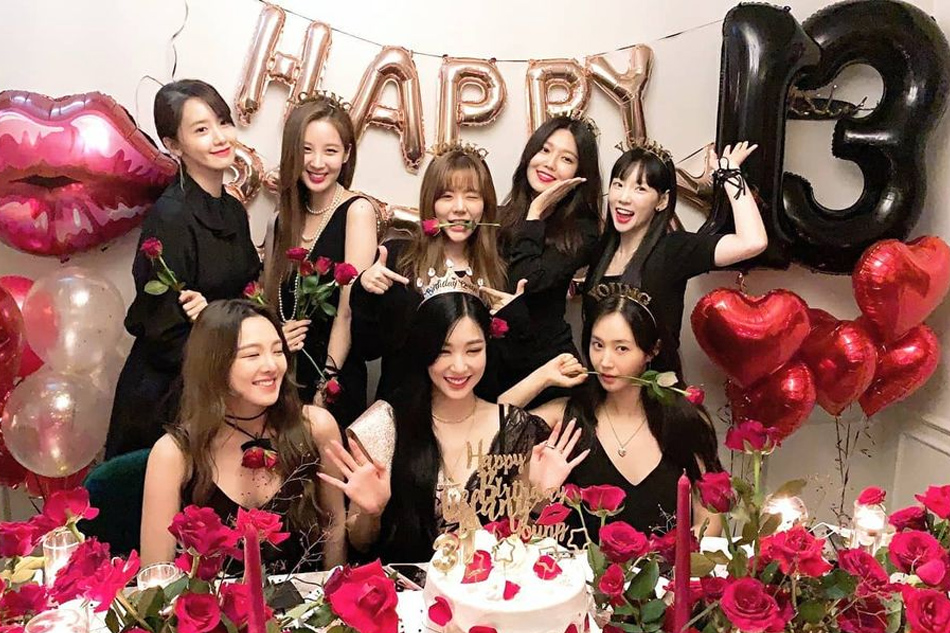 MANILA — On August 5, 2007, Girls' Generation made its debut into the K-pop scene with the iconic "Into the New World."
The 9-piece act has become one of the most recognized and influential K-pop acts, contributing greatly to the industry's global ascent with its numerous hit songs.
After 14 years, Girls' Generation remains a solid 8-piece act (Jessica departed in 2014) with Taeyeon, Sunny, Hyoyeon, Yuri and Yoona still under their original label, SM Entertainment. Tiffany, Sooyoung and Seohyun are still a part of the group despite having signed with other talent agencies.
While the girls have yet to release a new song as a full group since 2017's "Holiday" and "All Night," they continue to have a strong presence in South Korea's entertainment scene, either as soloists, actresses or variety show hosts.
In fact, all of the girls are set to appear in a variety show in celebration of the group's 14th anniversary this year, according to a report from the Korea Herald.
In time for Girls' Generation's 14th anniversary, here's a look-back at some of the group's notable singles:
1. Into the New World (2007)
It may have been over a decade but Girls' Generation's debut song remains relevant as it's still being covered by a lot of girl groups until today. It was also sang by demonstrators in a 2016 protest at the Ewha Womans University and during the 2020 Thai protests.
2. Gee (2009)
"Gee" is bubblegum pop perfection that's widely recognized as a K-pop classic and brought the girls great success. Who wasn't into colorful skinny jeans at the time the song's music video dropped?
3. Genie (2009)
It's hard to come up with a good single after a gargantuan hit like "Gee" but that's exactly what Girls' Generation did when they returned with the edgier "Genie," which brought us iconic sailor outfits and an addictive choreography.
4. The Boys (2011)
"The Boys" marked a musical shift for the girl group with its heavy leaning towards hip-hop. It's also the song that the girls chose to promote to an American audience as they released an English version that they performed in several US TV shows.
5. Mr. Taxi (2011)
Peppered with catchy rhymes in the lyrics and cute auto-tuned singing, "Mr. Taxi" marks the group's first original Japanese song. It also topped Japan's Hot 100 chart.
6. Paparazzi (2012)
A gem in the group's Japanese discography, "Paparazzi" offers a thumping beat and an amazing vocal performance.
7. I Got A Boy (2013)
Often described as the "Bohemian Rhapsody" of K-pop, "I Got A Boy" is one of the most complex, genre-blending singles not only in the girls' career but in all of K-pop.
8. Mr.Mr. (2014)
Perhaps the most satisfying moments in the electro-pop treat "Mr.Mr." happen in the bridge and final chorus, when the members show off their explosive vocals.
9. Lion Heart (2015)
Retro meets bubblegum pop in the lighthearted "Lion Heart," where the girls display their soulful singing.
10. Holiday (2017)
One of the 2 singles that marked the group's 10th anniversary, "Holiday" is an upbeat summer track with blasts of brassy synths.
11. Lil' Touch (2018)
Performed by the 5 members that stayed in SM Entertainment, the edgy "Lil' Touch" offers an addictive and bouncy chorus. It's hailed as one of the best K-pop songs of 2018 by Dazed magazine.
*****
Credit belongs to : news.abs-cbn.com/