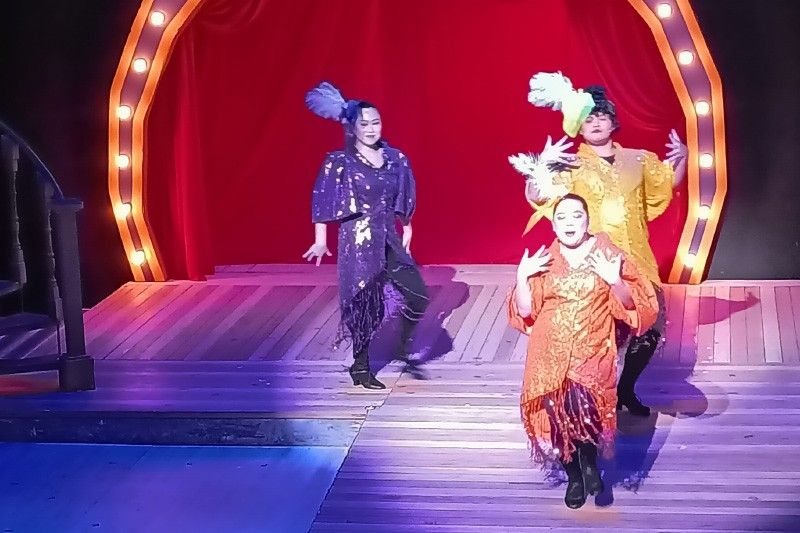 MANILA, Philippines — The Philippine Educational Theater Association (PETA) is returning to the theater, after a lengthy absence, for full live performances featuring an original brand-new musical titled "Walang Sugat."
"PETA artists are overjoyed. Being called 'non-essential' during the pandemic was a killer for us. The play was literally waiting in the wings. Let's give ourselves some joy," quipped artistic director Maribel Legarda.
Presented with Indie.Go Media, in partnership with Star Magic, "Walang Aray" is a genre-defying adaptation from the screenplay of the same title, based on Severino Reyes' classic zarzuela, "Walang Sugat" – coming full circle from the stage, adapted to screenplay, and now back to the stage!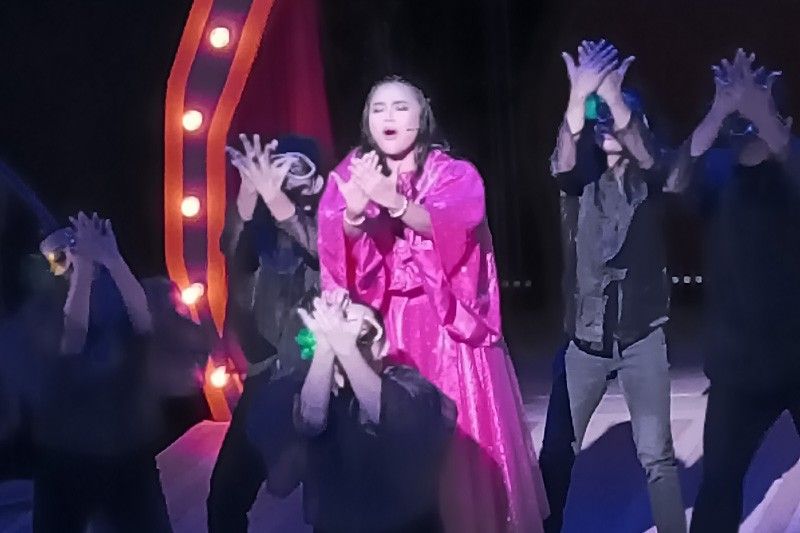 "This musical was originally a film, then translated to stage. The comedy of the material is so much fun. Maganda kaya tumawag muna tayo. Filipinos, after all, are irreverent," remarked Jun Reyes of Indie.Go Media, who's also a descendant of the late playwright.
"Severino Reyes would be amazed if he saw this now. It's history retold in a fresh way," he added.
"Walang Aray" is topbilled by Star Magic's hottest musical couple, KD Estrada and Alexa Ilacad, alternating with theater artists Gio Gahol and Marynor Madamesila as Tenyong and Julia. Collaborations with TV and film actors in PETA productions was pioneered by the late National Artist Lino Brocka decades ago. In theater, and other visual media forms, collaboration and communication are needed for the craft to survive.
Of the 40 play dates, 12 shows will feature KD and Alexa. "Like our Lab sessions, the theater is exposed and shows the audience how the scenes were created. We retained most of what worked in the lab performances. We fine tuned the material to include references from history," shared director Ian Segarra.
With an inventive, and practical, set design by Julio Garcia, "Walang Sugat" feels like 'band-aid' to heal one's wounds. During the preview of the play, viewers were given a long excerpt of how the adaptation of "Walang Sugat" was brought to present day sensibilities.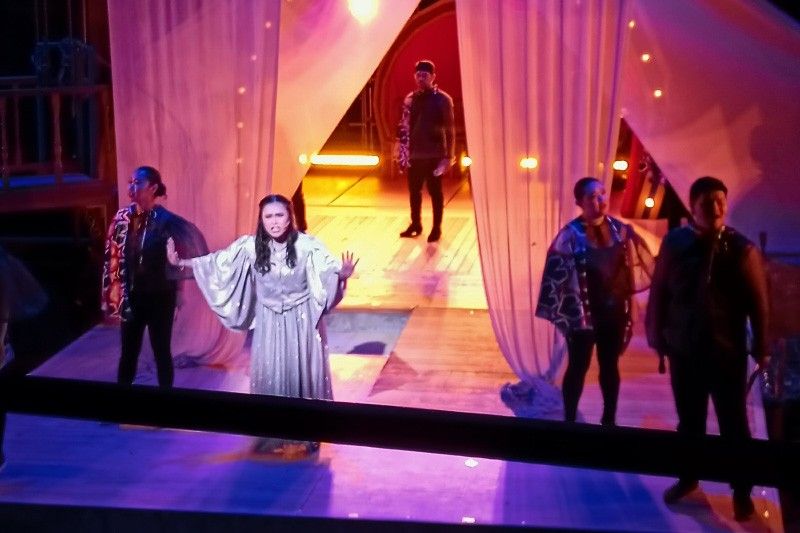 "This is a hip and modern take of Walang Sugat. This was ten years in the making and in 2018, the material landed naturally in PETA. At first, it was meant to be a jukebox musical like in the film but then realized it would be costly. So we had to rewrite songs for the musical," shared playwright Rody Vera.
The musical was chosen to launch the company's comeback and cap its Emerald year, after waiting in the wings since its first laboratory performances in 2018 and 2019.
"We started with four songs from the film script. Then the arrangement of zarzuela scenes from the lab. It was a lot of team effort to come up with the final repertoire," revealed musical director Vince Lim.
The ensemble cast also features PETA artists Jarred Jaiclen, Kiki Baento, Carlon Matobato, Gie Onida, Norbs Portales, Neomi Gonzales, John Moran, Yeyin dela Cruz, Ayla Garcia, Ada Tayao, Tom Bienvenida, Donn Boco, Gerard Dy, with Gardo Exconde and Csai Habla as the swings.
Spectators will accept that love is still around, that it creates that uncertainty, yet we move on and be hopeful of a better tomorrow.
"Walang Aray" will run at the PETA Theater Center from February 17 until May 14, 2023. Tickets are available through TicketWorld.com.ph.
RELATED: Alexa Ilacad, KD Estrada celebrate KDLex 1st anniversary
*****
Credit belongs to : www.philstar.com