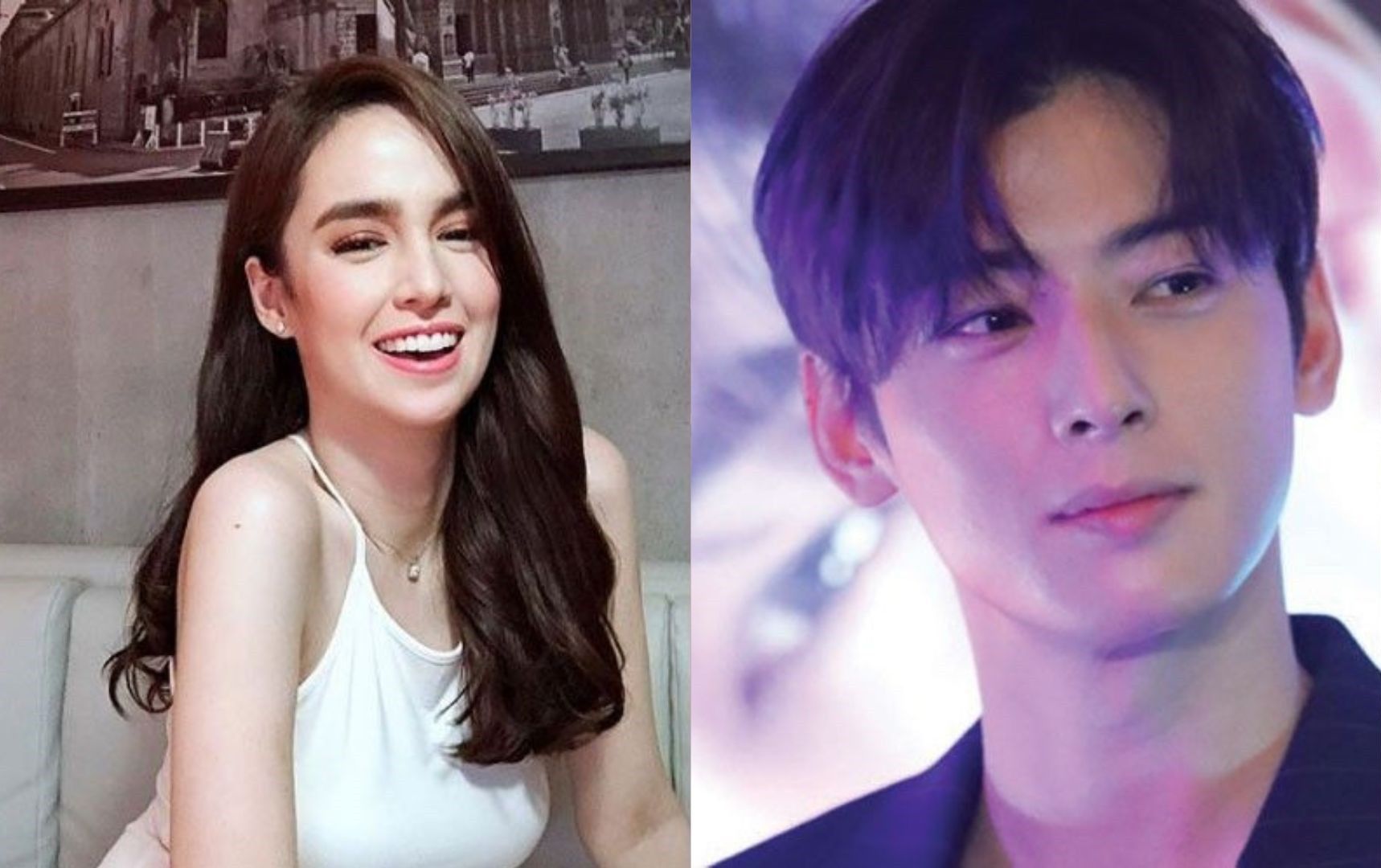 MANILA, Philippines — Kapuso actress Kim Domingo showed how much of a fangirl she was of Cha Eun-woo by sending the Korean singer-actor a coffee and food truck.
The Twitter account of Astro, the K-pop group that Eun-woo belongs to, posted a photo of the singer receiving the truck Kim had sent to the set of his ongoing project "A Good Day to Be a Dog."
Kim had written on the truck's interior a message that read "Thank you for always inspiring us. Cheering on you, Teacher Seowon! Chaiting!!"
Eun-woo's character in "A Good Day to Be a Dog" is named Jin Seo-won, and alongside him in the cast are Park Gyu-young's Han Hae-na and Lee Hyun-woo's Lee Bo-gyeom.
?? ???? ?????? ??? ?? ? ????????????????

Thank u so much????

?? teacher chaiting!!! pic.twitter.com/3O3bZBgVoa

— ASTRO ???? (@offclASTRO) January 10, 2023
In response, the tweet contained Eun-woo's reply, "I ate delicious coffee, tea, so-tteok so-tteok (a type of Korean street food), and crople as well. Thank u so much!"
Eun-woo had visited the Philippines in August 2022, and a month before his arrival Kim camped outside a mall immediately after work in order to ontain tickets for the singer's fanmeet.
A month later the actress sent Eun-woo a rice wreath during a fan meet he had in Seoul, South Korea.
Apart from his music with Astro, Eun-woo has appeared in television shows such as "Gangnam Beauty," "Rookie Historian Goo Hae-ryung" and "True Beauty" as well as web series like "Top Management," "Soul Plate" and "Island."
*****
Credit belongs to : www.philstar.com