MANILA, Philippines — One of the most anticipated 2021 releases on Netflix is the zombie period series Kingdom's spinoff, Kingdom: Ashin of the North, topbilled by South Korean superstar Jun Ji-hyun.
It's called a "sidesequel" in the Kingdom universe, released after Season 2 and before Season 3 of the megahit Netflix original series.
During the See What's Next Korea 2021 virtual presscon last week, Netflix took pride in the achievement of Kingdom, their first-ever Korean original content since they started working with Korean filmmakers and stars in 2016. Coincidentally, Netflix noted, it was the same year the zombie thriller film Train To Busan was released and became an international hit.
Netflix's vice president of content, Minyoung Kim, wrote: "When we started working with Korean filmmakers and talent in 2016, we knew we wanted to tell stories that had never been told before. One of my team's favorite questions to ask any creator is, 'What's the story you've always wanted to tell, but have never been able to?'. This simple question was how we discovered our first Korean original, zombie thriller Kim Eun-hee's Kingdom…"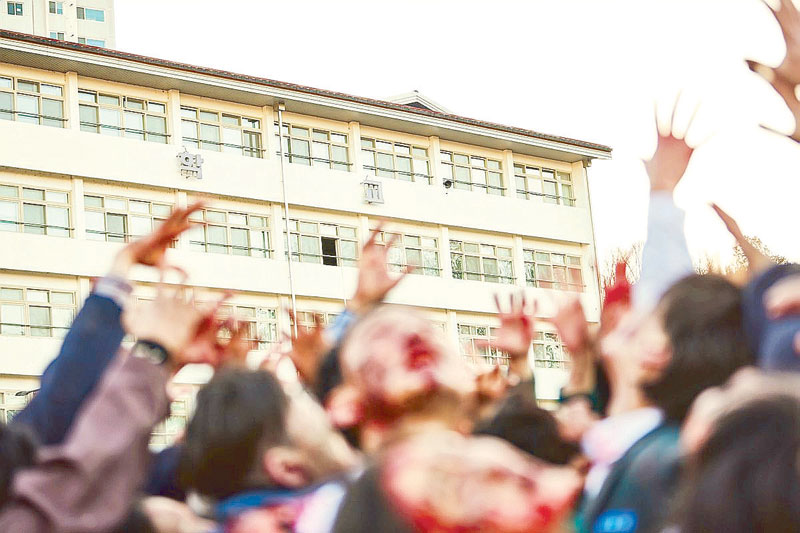 All Of Us Are Dead
Photos courtesy of Netflix
Though regarded out-of-the-box and different from the usual Korean fare which was more romance, Minyoung Kim said Kingdom was uniquely Korean and reflective of Korean identity, with its success opening new frontiers for K-content.
She noted though that the most rewarding thing about the success of Kingdom and subsequent Korean original titles like dark high school drama Extracurricular, is how they proved that even if content was in the Korean language, it was received well by the global audiences. Ergo, "it raised the bar and expectations for even better, higher quality Korean content," which is why the streaming platform announced its decision to invest $500M in K-content this year and is "laying the long-term foundation" for more productions by securing two content studios.
As for the Kingdom creators, they are grateful for Netflix for greenlighting their series.
According to writer Kim Eun-hee, "If we did not have Netflix, Kingdom would never have seen the light of day. When I first came up with the idea of Kingdom, it was right after I finished working on Signal, but I wasn't really sure we would be able to create a very provocative or revolting genre series with the heads being chopped off. And since it was a zombie series, I thought it would be near-impossible to make it in Korea. I never imagined that Netflix would say, 'Okay,' in a heartbeat. And from start to end, it provided its utmost support so I'm very grateful."
Director Kim Seong-hun shared that initially they weren't confident about how people would find a story about a zombie apocalypse during the Joseon dynasty. "It has turned out to be an even more bigger success than we imagined. And it was a very surreal and unique experience to see all the huge massive responses from the global audience in real time. And I think that enthusiasm helped us drive the series forward."
The writer said that her story could last them 10 seasons but for now they're thankful that the reception to the first two seasons has allowed them to release a special episode, Ashin of the North. It's currently in post-production and set for release "within the year". The story will delve into the legend behind the resurrection plant through the warrior Ashin (Jun Ji-hyun) — a surprise character introduced in the finale of Season 2. As fans of the show would know, the resurrection plant is an important element in the narrative because it is responsible for bringing the dead to life as zombies.
"Actually, Ashin is one of the main characters in the Kingdom series. And I was trying to tell a story about Ashin when I realized that I had to touch on that very important mystery of the resurrection plant. But I thought that it would be more apt to tackle that in the special episode or spinoff rather than incorporating that into the regular seasons just to make it more interesting," Kim Eun-hee said.
Meanwhile, Kim Seong-hun praised the portrayal of Jun Ji-hyun (My Sassy Girl, My Love From The Star) in the spinoff. "When we shot in Jeju Island for the first time, not only myself but all the staff members instantly knew why she was receiving so much love from the global audience and you will be able to see more of her brilliant acting in Kingdom: Ashin of the North."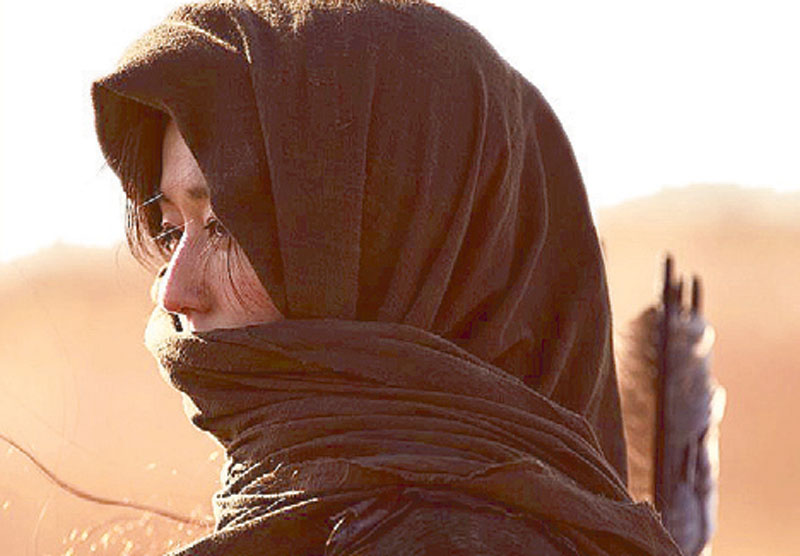 Photos courtesy of Netflix
Netflix further ventured in the zombie territory with #Alive, starring Yoo Ah-in and Park Shin-hye, which tells about a videogame streamer's fight for survival in his apartment complex amid an outbreak. The film was one of the streaming platform's biggest hits in 2020. Netflix said that with Kingdom and #Alive, they have shown what "K-zombies" can do.
Expect more K-zombies this 2021 as the slate of upcoming content includes All of Us Are Dead, a young adult (YA) take on the genre.
Starring rising stars Yoon Chan-yeong, Park Ji-hu, Cho Yi-hyun, Lomon and Yoo In-soo, All of Us Are Dead is a story about people trapped in a high school where a zombie virus is spreading and the attempt to save them. It's based on a wildly popular webtoon series, Now at Our School, published in 2009. The Netflix series is directed by Lee JQ, who is behind the series Beethoven Virus and Damo: The Legendary Police Woman, and the film Intimate Strangers.
Credits belong to : www.philstar.com