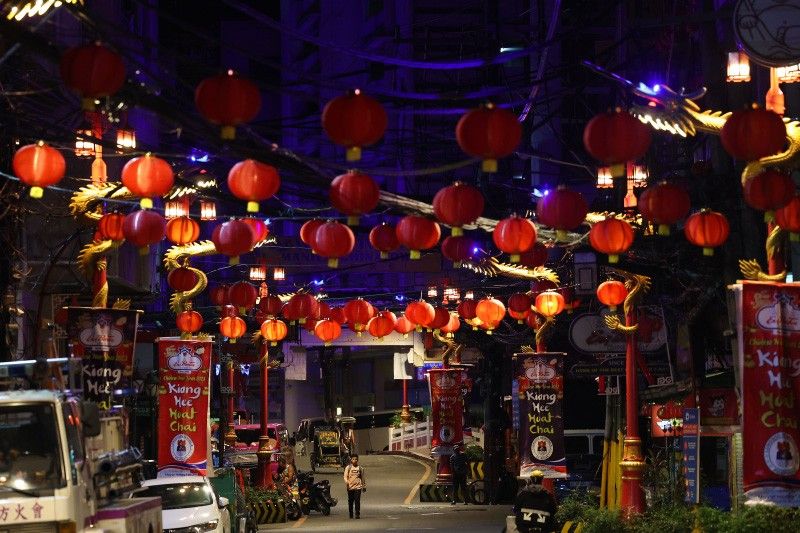 MANILA, Philippines — The Chinese Lantern Festival, which is celebrated in every country where a Chinese community thrives, marks the end of Lunar New Year celebrations.
It takes place on the 15th day of the first lunar month, or two weeks after the Chinese New Year, and coincides with the first full moon of the new lunar year. Likewise, it officially marks the end of the Chinese New Year (CNY) celebrations.
This year, it takes place today, February 5, and Manila Chinatown, recognized as the oldest Chinatown in the world, is at the helm of the celebrations.
The entire Chinatown will be festively decorated with colorful Chinese lanterns. Dragon and lion dances — to the tune of loud drumbeats — start taking place the night before the Lantern Festival. Combined with fireworks, the lanterns turn the streets of Chinatown into a festive, bright and colorful place worthy of Instagram selfies and groupies.
A festival that started some 2,000 years ago in the Western Han dynasty, it has become a celebration of family and traditions.
Activities include lantern lighting, solving riddles, eating sweet rice balls called tang yuan, and moon gazing. The lanterns symbolize letting go of the past year and welcoming a new year with brand new hope and a positive disposition. Lighting these lanterns also symbolizes "illuminating the future," which is a gentle wish for a smooth and happy future.
So… Happy Lantern Festival!
RELATED:In photos, video: Binondo Chinese New Year 2023 celebrations
*****
Credit belongs to : www.philstar.com