Lapu-Lapu Warriors making move in PCAP South standings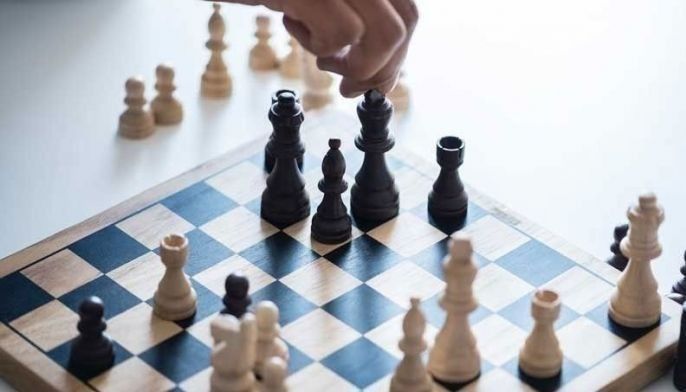 MANILA, Philippines – The Warriors have come out to play.
The Lapu-Lapu Naki Warriors to be precise with an homage to the 1979 cult classic film, The Warriors.
After finishing sixth and ninth in the previous two conferences of the Professional Chess Association of the Philippines, Lapu-Lapu looks to have found not only their footing but the right pieces to make a run at the PCAP-San Miguel Corporation-Ayala Land Premier Cup championship.
Right now, 5-2 Lapu-Lapu is at third spot in the Southern Division behind Iloilo and Negros, both of which tote a 6-0 slate.
The Warriors have a loaded lineup that includes NM Elwin Retanal on Board 1. Retanal was a Palarong Pambansa gold medalist and national Chess champion in the 1990s. He also won in the Saudi Riyadh Chess League last Sunday.
On Board 2 is Edsel Montoya, who competed for the Rizal Technological University in the early 2000s.
The lady player is WIM Bernadette Galas, who competes on the Philippine National Chess team and is consistently one of the top performers in PCAP.
Manning the senior board is Lincoln Yap, who was a former chess trainer in Singapore. He is one of the first chess arbiters in the Philippines and comes from a family of chess masters.
Leading the line of homegrown players are Allan Pason, NM Michael Pagaran and Brylle Arellano.
Pason's forte is in blitz play. In January 12 of 2012, Pason emerged as the champion of the Cebu Chess Festival that made the Guinness Book of World Records for the largest board game tournament with 43,157 participants.
Pagaran is a former Palarong Pambansa gold medalist and is active in the Asian Chess Federation as the primary Tornelo Chief Pairing Arbiter.
Although Arellano is a non-titled chess player, he has consistently contributed points to his team. His win over GM John Paul Gomez in the Wesley So Cup allowed his former team, Cordova, to finish third place.
The alternates on the squad include NM Anthony Makinano and NM Aldwin Daculan.
The Warriors will face a stern test this Wednesday September 29 when they take on the Iloilo Kisela Knights.
*****
Credit belongs to : www.philstar.com