Lee Jin-wook has taken a distinct turn from his previous K-drama roles in the Netflix monster series Sweet Home, which is based on a popular webtoon of the same title.
The 39-year-old is best known by fans as the swoon-worthy leading man in the time-traveling series Nine, romantic drama The Time We Were Not In Love, period series The Three Musketeers, as well as the thrillers Goodbye Mr. Black, Return and Voice.
But Sweet Home director Lee Eung-bok, the man behind the blockbuster K-dramas Mr. Sunshine, Guardian: The Lonely and Great God and Descendents of the Sun, wanted a never-before-seen side of Jin-wook's for the series. He said, "Unlike his previous gentlemen characters, we tried to portray (him as) a beast-like character with empty and sad eyes."
So, here in Sweet Home, a dystopian action-thriller about residents in an apartment complex called Green Home who are fighting for their survival, Jin-wook plays a brutal, tough guy with a scarred face, combat skills and a mysterious background, all of which easily makes him the "villain" in the story.
In a virtual interview with The STAR and other press recently for his latest series, he said his goal was to make himself "unrecognizable."
He said, "Sang-wook makes the Green Home residents uncomfortable with his rugged personality and fights off monsters in a primitive way because he is a good fighter. He acts without reserve and shows his likes and dislikes without any ambiguity, giving simple and clear answers in any situation. Director Lee told me that he wants me to feel completely different from my previous roles in the very first scene, so I tried my best for a complete visual makeover, so much different that people won't even notice that it is me at first glance."
But apart from the "physical transformation," the shooting studio of the series helped him get into character.
He shared, "The last time I felt like I was spectating a shooting studio was back when I was a rookie, but I felt that again at the gigantic studio for Sweet Home, which was of a rare size for a TV series and consisted of spaces to be filled with CG. The entire space where the story takes place was built in the studio, and everything was set up perfectly no matter which door you open, and every corner that can be captured on camera was filled with details. The behavior and movement of monsters designed by choreographer Kim Seol-jin were also impressive. He expressed with his whole body how monsters that look like giant fluff balls breathe their last breath."
He added that he couldn't help but fanboy over the studio. "You know, this is definitely a set or a setting where you would normally not expect me to act in. It is so realistic, I tell you that when I first went there, I was just taking pictures just to show it off to my friends and colleagues. That was how amazing it was. You know, my friends would ask me in turn, is this really a set? Because it was so realistic, so I was really proud of it, and I would show it off to other people."
Meanwhile, taking into account his diverse filmography, The STAR asked Jin-wook how he chooses his projects.
He said, "I would have to say that when I look at scripts and decide what projects I want to take on, I try to lean into those that highlight the good in people. You know, it's a message that says at the end of the day, you have to make the right choice. That's the kind of message I want to convey through my work.
"And as for genres, I'm not very picky. However, Sweet Home was something. The character that I played in Sweet Home was something that I had never before thought or imagined that I would be playing. And also, there was that positive message that it could convey. So, yes, those are the criteria for me when it comes to choosing projects."
Nevertheless, the main attraction of Sweet Home for him was getting to work with director Lee.
"The biggest reason for me was that director Lee was directing it. After hearing news that it would be made into a Netflix series by chance, I looked for the original webtoon because the story sounded interesting, and I absolutely enjoyed it. Then, I heard that director Lee was directing it, which made me want to join this project no matter what, so I expressed my interest very strongly."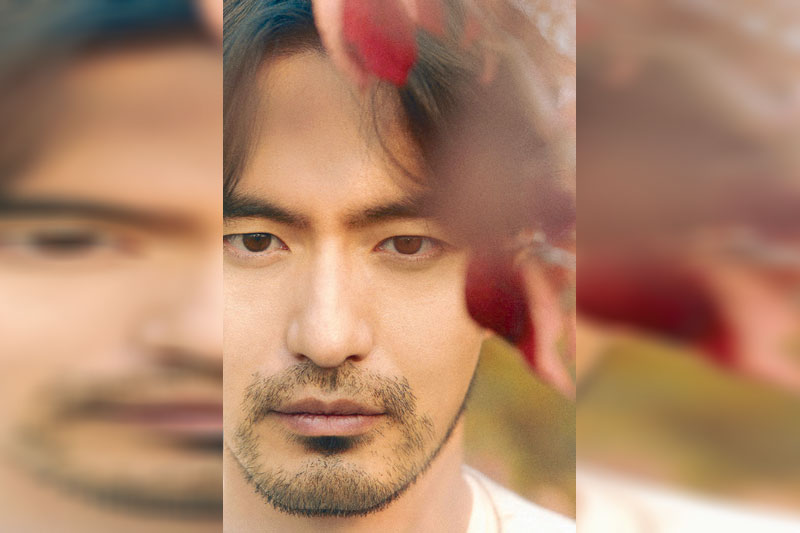 What was it like to work with director Lee?
"Director Lee gives you assurance and leaves no doubt. He is charismatic and gives very clear directions to actors during the shooting. When I am confused about something, I ask him for a hint, and he gives me a clear answer. That really helped me act with assurance."
The actor believes global audiences, even if they haven't seen the webtoon yet, will enjoy watching the series. And there are universal lessons to learn.
"I would have to say, (the takeaway is) how precious it is to be able to share what we are currently able to share with those around us, and also how we should be grateful of the fact that we are alive and how important it is to be human."
Sweet Home is now streaming on Netflix.
Credits belong to : www.philstar.com