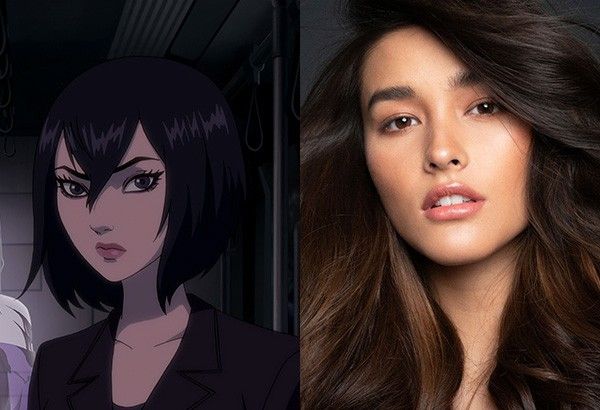 MANILA, Philippines — Even a "kapre" couldn't help but be mesmerized by Liza Soberano's beauty.
The actress deemed by TC Candler as 2017's Most Beautiful Face shared at last week's virtual presscon for her upcoming Netflix series "Trese" that a "kapre" (supernatural gigantic creature that lives on trees) was once smitten with her.
Liza recalled that it happened when she spent a year in Pangasinan to study. There was a time that she was sick "every so often" and one day she woke up with a "big scratch" on her thigh. Her dad brought her to an "albularyo" (folk healer).
"She closed her eyes and said there was a kapre looking through my window and my room. 'May crush sa kanya 'yung kapre.' (laughs). That's what the albularyo was saying. Stop making sampay her panty outside because baka anong gawin ng kapre to her panty," Liza recalled at last week's presscon for her upcoming Netflix anime series.
The actress clarified that she did not have any actual or face-to-face experience with a kapre.
Growing up in the United States and migrating to the Philippines when she was 10, Liza said it was her relatives that introduced her to Filipino folklore and mythological creatures like the "tyanak," "aswang" and kapre. A "tyanak" is a vampiric creature that takes the shape or form of a baby or a toddler while an "aswang" is the umbrella term for shape-shifting evil creatures.
She added that she has always been fascinated with fantasy and counts the "Harry Potter" books as her favorites.
"To this day, I feel like there are some mythological creatures that are maybe true or real but there are some, I don't know, to see is to believe, I guess," Liza said.
Liza lends her voice to the Filipino version of "Trese," Netflix's adaptation of the Filipino graphic novel written by Budjette Tan and illustrated by KaJO Baldisimo. It is created for screen by Jay Oliva ("Wonder Woman," "The Legend of Korra"). Shay Mitchell ("YOU", "Pretty Little Liars") voices Trese in the English language version.
"Trese" is set in Manila where supernatural creatures live among unsuspecting humans. Detectives call on Alexandra Trese whenever mysterious cases of the supernatural kind arise. It is set to premiere on June 11 with six episodes.
Liza picked Nuno, who was seen in the trailer, as her favorite character in the series.
"He's so funny to me. You have to bribe him to get something out of him all the time. Like you have to give chocolate so that you can get information from him. I don't want to say that it's a very Filipino thing but sometimes it kinda is if you think about it. Not only that. He brings so much fun to the story and so much humor to it as well as Crispin and Basilio," she revealed, referring to the twins who play important roles in the story.
RELATED:Liza Soberano addresses critics of her Tagalog speaking for 'Trese'
*****
Credit belongs to : www.philstar.com