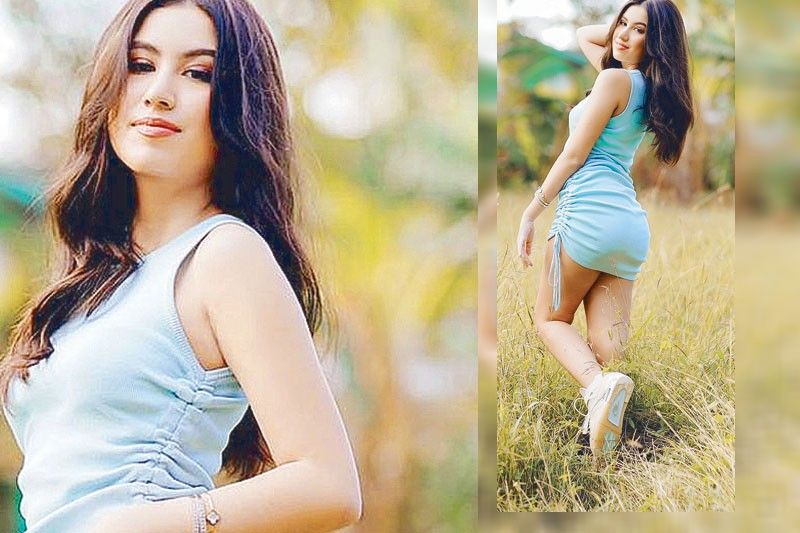 Lorin Gutierrez has officially taken the showbiz plunge as the newest star of Viva Artists Agency.
It was bound to happen in one way or another because the 17-year-old, after all, belongs to one of Philippine showbiz's most prominent families.
"I can't wait to start this new journey, new chapter in my life, parang buong buhay ko, I've been waiting for when's the right time to finally do this — to finally follow in my family's footsteps. And now that I'm almost 18 (in August), it just feels right," Ruffa Gutierrez's eldest daughter said in a recent virtual presscon.
In a separate Zoom interview with The STAR, Lorin shared that she made up her mind about entering showbiz early this year while checking out colleges and mulling about her future. Lorin said, "I kind of said to myself, OK, it's now or never. If I don't decide now, it's going to be kind of too late."
Asked how she's been preparing for future projects, she said, "I've had a lot of acting workshops, dancing workshops. I'm definitely focused on that. I think I've had my fair share of preparation and now, I trust in God's perfect timing and hope projects will come."
But it isn't hard to surmise that she's been prepared her whole life, thanks to mom Ruffa, uncle Richard and lolo Eddie. "I'm not gonna sit and pretend na hindi siya isang malaking advantage. I'm aware of how much privilege I have because of my last name," she said. "Because of my family's history, they're really able to give me first-hand advice on what it's gonna be like and so, because of that, I think I'm a lot more ready."
Besides acting, Lorin showed during her first presscon, that she also has the makings of a TV host and beauty queen just like her mother, especially with how she didn't buckle in her answers or back down from any question.
Take, for example, her reason why it's a "definite no" for her to do "sexy" screen roles, even as some might think otherwise because of photos she shared on Instagram. "Kasi with Instagram photos, and with what I post on social media… I'm in control of the narrative I want to put out," Lorin said. "I really want to show with my social media pages na you can be confident while also sticking true to your values. Not just because, maybe sometimes I post bikini pictures, di naman 'yan ibig sabihin na I'm not a God-fearing, classy individual, and that you can do both."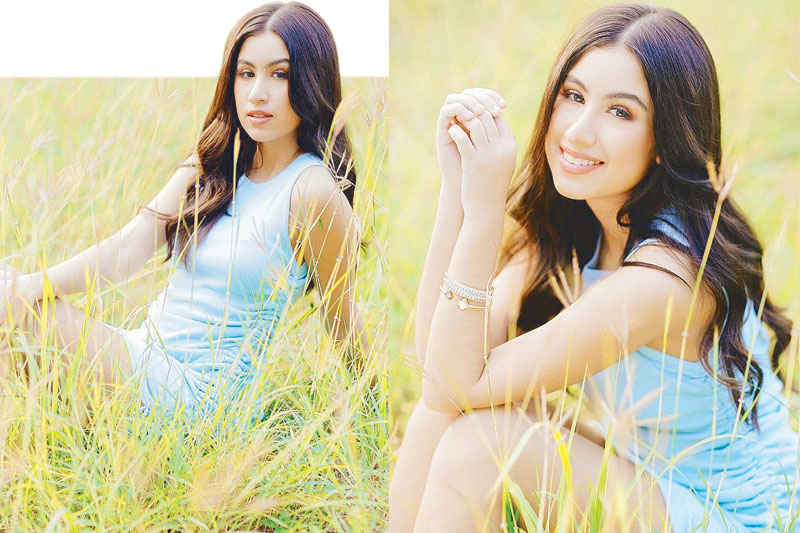 According to Lorin, she learned body positivity from both her mom and lola Annabelle Rama. And while some of her posts stirred controversy in the past, she maintained, "I think my body and what I choose to do with it shouldn't be a discussion meant for anyone else other than me and my family. As long as they're comfortable and okay with it, and as long as I'm comfortable and happy with it, then I don't think there's that big of a problem."
Lorin, who's taking up Marketing in college and dreams of becoming a lawyer afterwards (human rights lawyer Amal Clooney is her idol), is a voracious reader, with Michelle Obama's Becoming as her most recent read. It was through her love of reading that she first became aware of her family's showbiz background as she would find all these articles about them as a kid. She admitted though that this awareness caused a lot of pressure growing up.
Nevertheless, the young lady appears to be handling the pressure today quite well. "Rather than using the pressure as a negative, ginagawa ko nalang siya na motivation for me to work harder, to prove myself and show everyone that I can make my own name for myself and create my own path in this industry."
Here are more excerpts from our chat with Lorin: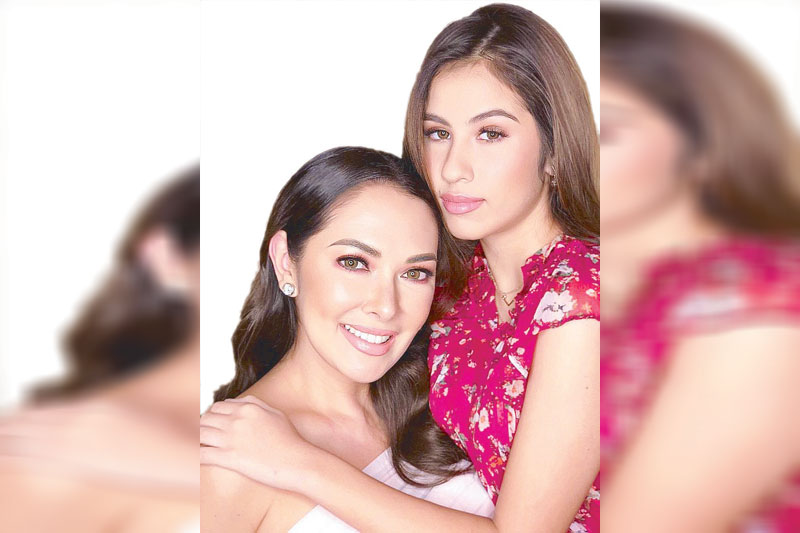 With her mom Ruffa Gutierrez: 'The biggest advice that she gave me was to be super respectful to everyone.'
On her mom Ruffa and family's reaction to her decision to join showbiz:
"She was definitely shocked. They were mostly shocked because my family never really pressured me to do it. We hadn't had that many conversations about me joining showbiz. They just said that when I want to join, I should just let them know. But I guess (my mom) didn't expect it to happen. But after the initial shock, they were supportive naman po. They started to ask me what I wanted to do specifically, what I was interested in, where I wanted to work, and all that."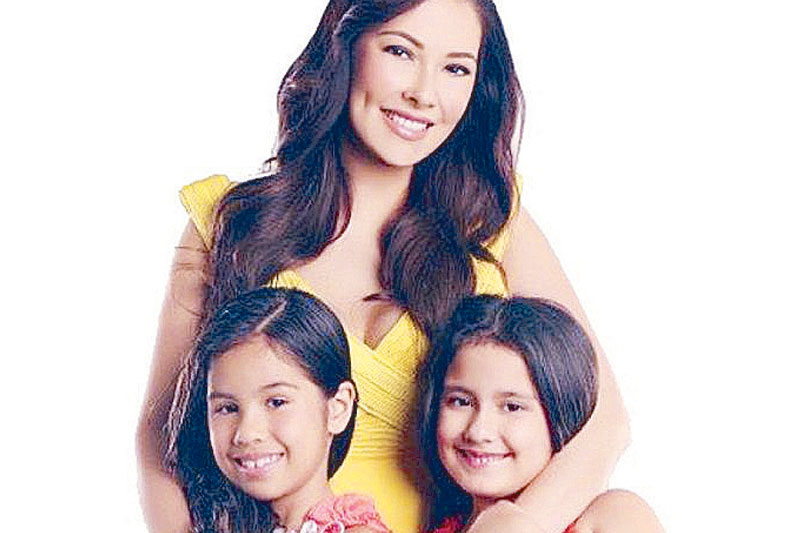 Throwback pic of Lorin as a kid with Ruffa and sister Venice
On wanting to take a different path in the past:
"Definitely (yes), kasi it was kind of a hard balance to figure things out. I thought it was either showbiz or school. That was kind of the decision I was stuck between. Did I want to go into showbiz or did I want to go to college and finish my studies? For the longest time, I thought, I couldn't have one without having the other. So, it was a constant back-and-forth until eventually, I realized that I can do both and set a good example for people who look up to me or who follow me, and I've seen people who do both. For example, Tita Georgina Wilson, she went to school and also did showbiz. Tita KC Concepcion, she also did that. And after learning how they managed to do both, I thought, well, why can't I? Why do I have to choose one or the other? That's really when my mind opened to showbiz."
On whether or not she asked permission from her father (Yilmaz Bektas):
"I didn't necessarily get permission. I didn't ask na, is this okay if I do this? But there's an open line of communication po between my mom and my dad. They still communicate and try to co-parent me and (sister) Venice as best as possible. And my mom definitely informed him of it, hindi naman siya blind to everything happening in my life, and we update him and take into account and respect his opinion. But my decision to join showbiz is fully my own."
On her family's best showbiz advices:
"The biggest advice that (my mom) gave me was — I think a lot of people forget but it's super important — it's to whenever you go on set, be super respectful to everyone, make sure you say hi, thank you and goodbye to the every single person on set, especially your elders, the veteran actors who are working with you… And as an artist, especially as someone starting out, I know my place, and I know I have to work my way up.
"My lola's advice is to run everything through her because she's been a manager in the past, and talk to someone more experienced before making big decisions. She kinda has a better understanding of the business side of things. It's not just like getting in front of the camera and acting, because there are a lot of contracts to be signed and deals to be made. Because I'm so young and new to this, I definitely need a guide on what's best for me, business-wise.
"The best advice that my lolo gave me was, if you're going to do it, do it because you love it. And he said that when you love something, it will show through your performances on screen. He told me to always remember that passion. Hindi lang siya job, it's also something that you love to do… it's more than just a job or a title. It's more than the followers. It's more than the money. It's more than the endorsements at the end of the day.
"Tito Richard's advice was there's going to be long, long hours, there's going to be a lot of hard work put into it… And he just said drink a lot of coffee, be ready for long hours of waiting on set, it's not all glamor… And definitely save your money. Make wise investments. Just because you're successful doesn't mean you should spend everything immediately."
On what she learned from her mom and lola about love and relationships:
"I learned that you should really be careful about who you marry, you should really just make sure you know the person. And that's what my mom always told me. Whenever you're looking for a guy, you should look at not only him or his background, but who his friends are, who his family is. The people that someone surrounds themselves with tells a lot about their character.
"And, of course, finding someone who's God-fearing and shares the same values as you. Sometimes, when you're dating and you're young, you don't think about those things long-term, but it's those important conversations that you need to have. Which is why I think my lolo and lola's marriage lasted so long, and it's because their families get along so well. And they really know each other and they've known each other for so long.
"Yeah (I'm NBSB — no boyfriend since birth). I have heard from people that it's hard to believe but actually a lot of my friends haven't been into super serious relationships either. I feel like a relationship will just come at the right time. And honestly, I don't think now is the right time, especially since I have to balance school, work. How am I gonna balance another person on top of that? Obviously, when I do get into a relationship, I wanna make sure I am ready and give it my all. I don't want it to be a distraction."
On her mom Ruffa finding love and marrying again:
"Of course, I'm super open to that. I feel like at the end of the day, it's her life. She's entitled to do whatever she wants. It's not my place to tell her that she can or cannot find happiness with a man. I would never say that to her. I also feel there's no age or limit to people finding love again, or the person they're meant to spend their lives with you don't have to find that early on in life. I always feel that there's a second, third, fourth, fifth chance for love and, of course, I want to see that happen with my mom.
"(The guy I want for my mom is) definitely someone God-fearing. Someone who respects and values her as a person. And because she has two kids, someone who respects me and Venice as well. Someone who understands that my mom has a family and if they're gonna be a man in her life, they need to respect that and have some sort of responsibility over that as well. Definitely, family-oriented… And Pinoy (Smiles). She's had foreigners, I think it's time to settle down here."
*****
Credit belongs to : www.philstar.com