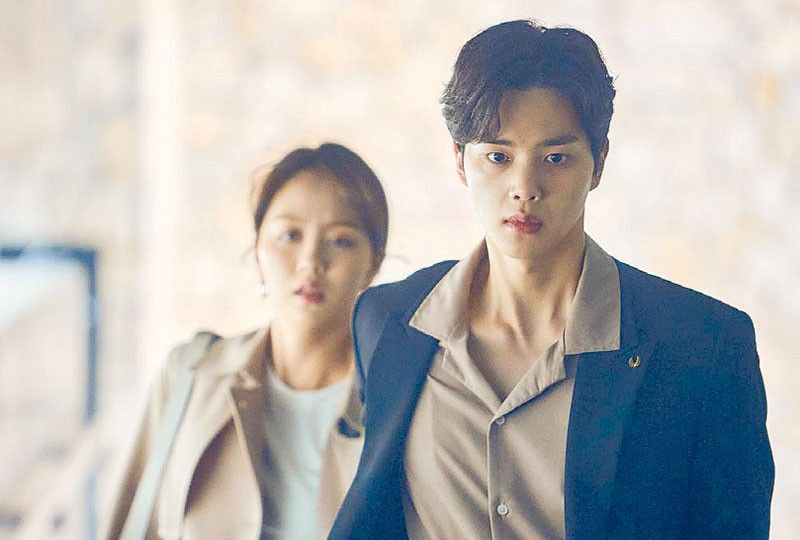 MANILA, Philippines — In this age of social media apps, would you download one that not only sends a notification whenever someone who likes you is within a 10-meter distance, but also forecasts who you will love or will love you in the future?
Such as the premise of webtoon-based Netflix young adult (YA) K-drama Love Alarm Season 2, set four years after the release of the original Love Alarm app which people use to express feelings instead of having to personally say the words, "I like you" or "I love you."
Season 1 (released on the streaming service in 2019) gave birth to the love triangle of Jojo, Hye-yeong and Sun-oh, played by new-gen K-drama stars Kim So-hyun, Jung Ga-ram and Song Kang, respectively. Jojo, in the first season, decides to secretly use a shield feature to avoid hurting her close friends both in love with her.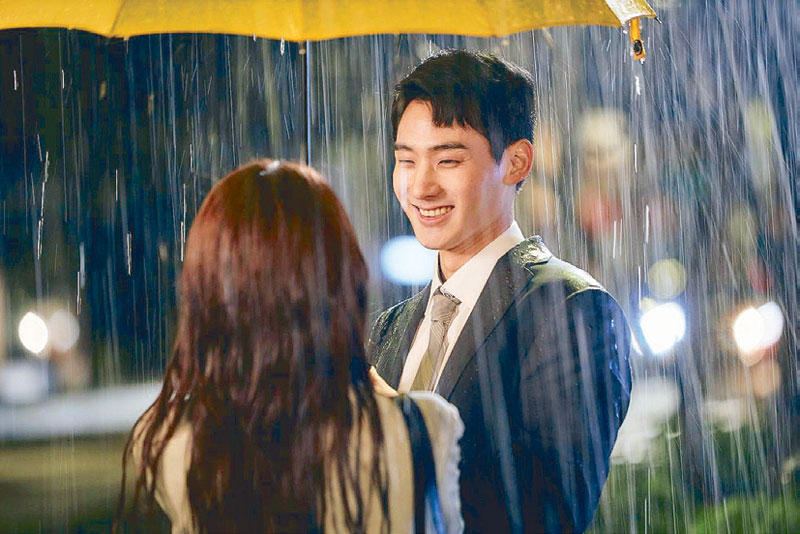 Hye-yeong (Jung Ga-ram) from Love Alarm Season 1 continues in Season 2, now streaming on Netflix.
The love triangle continues four years after, in a world where the Love Alarm levels up by notifying the user of both current and future love interests. While the experiences of first love in Season 1 have changed and matured the main characters, some things — unresolved conflicts and romantic feelings — remain unchanged, if not made more pronounced by the Love Alarm 2.0. Jojo wants to disable the shield to unravel her own feelings, while Hye-yeong and Sun-oh pursue her with or without the help of the app.
No more spoilers here, but Season 2 is now streaming on Netflix.
After watching the series though, one can't help but ask: What if the Love Alarm exists in real life? Does finding love become easier or more complicated?
According to Season 2 director Kim Jin-woo (Good Doctor, Queen of Mystery, and Suits), the idea of such an app is the reason why Season 1 became such a hit. "It's just purely interesting, right? And it's intriguing having these new kinds of apps shown to the world. And if something like this were to exist in the real world, will the app support some of the unknown aspects of human emotion that maybe we are not even aware of currently?" director Kim told The STAR through a translator during a recent roundtable interview.
"Or will it lead us to more problems or further questions? And I think the question is, you know, there are feelings that sometimes people are unsure of themselves even if it's their own emotions, so will an app like this be helpful? Or will it go on to create more problems?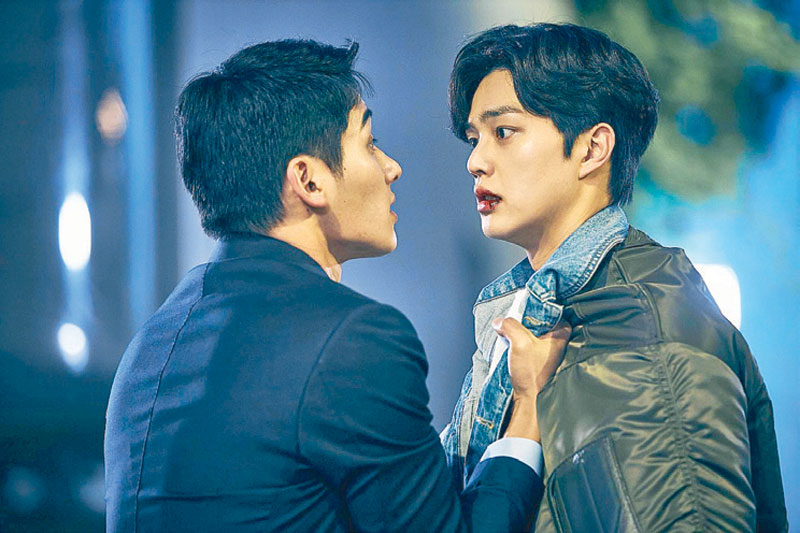 Song Kang and Jung Ga-ram sharing a tense scene
"I think that kind of positioning of this question towards human emotions through this material of an app, it really taps the human curiosity. And of course, there's the universal topic of romance. These two played out to create chemistry that appeals to a global audience."
At a time when online dating sites and apps are reported to be using algorithms to suggest potential partners or close matches, director Kim also thinks that a Love Alarm-like app is the trend the world is going to. Asked if he would try out such an app if it exists in the real world, he said he would. "You know, I'm curious myself as well, in terms of will I be able to make better choices through the help of these apps? I think that we don't have to be negative when we look at these new advances and these new applications. They can definitely be advantageous to people's lives under the premise that you still have full control of your own life. At least until now, and as of currently, I believe that is possible."
When asked to reimagine a love app and ideal features during a separate interview with lead stars Kim So-hyun and Song Kang (Jung Ga-ram wasn't available for the roundtables), they had some ideas as well.
Kim So-hyun said, "For me, well, the Love Alarm notifies people of the fact that somebody is in love with them, right? To know that somebody loves you, it could be exciting in a way but at the same time, could be daunting and uncomfortable. I think, it would be a good idea to add a function where I could selectively block or hide specific people."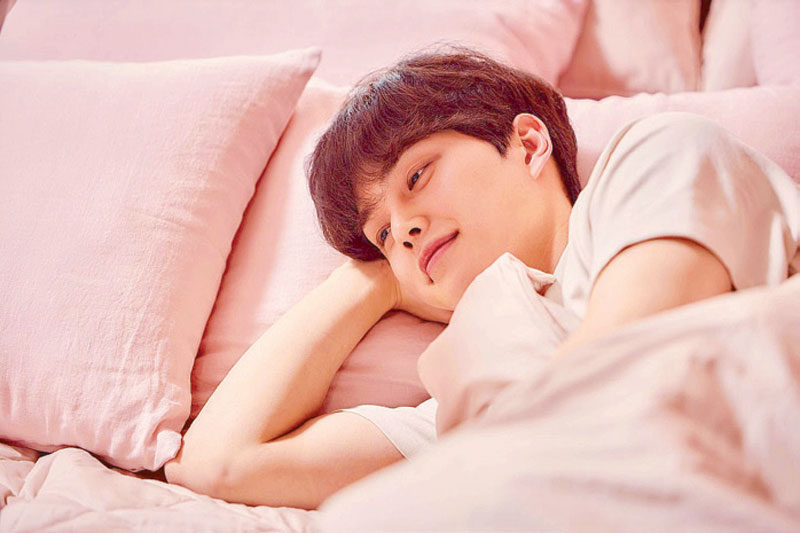 Song Kang on Season 2: 'I toned down my character's playful ways. Being a playful person myself, that was hard in the beginning.'
She added that she actually cares less if her feelings are exposed but "if I am constantly notified of other people's feelings towards me, of course, it could be happy in a way, but at the same time, it's going to make me very (uncomfortable). That's going to place a burden on my shoulders and it's going to be very difficult."
For Song Kang, "I am a bit shy to express my true feelings. So, I would like a function to hide my heart. But at the end of the day, I still have to get my feelings across. So, even if the app hides my feelings from that somebody, I would still like to communicate my feelings through words."
Meanwhile, director Kim talked about the challenges of taking over the directorial job of the second season of a successful series. "It had to be how to subtly and in a very detailed manner portray the emotions of the young people that are the main characters. I myself may have forgotten those unique and wonderful emotions that come with young love. So, that was what I wanted to focus on the most — really trying to convey the energy created by the cast, that excitement, that sense of nervousness that comes with young love. That was the main challenge."
He also spoke about the young cast's acting and work attitude.
"When you look at the cast, they are actually living the very ages that are portrayed in the story through their characters. So, the way they convey their emotions, the way they express those emotions, I think, that the way they put them into their acting performances is already way beyond what I can direct them with. And they have done that very well."
How they were on set also took him by surprise. "Being 100 percent honest, I say that it was all of them that really surprised me. I saw Season 1 and I saw sort of the energy, in the different vibes, that the actors had on screen. However, when I actually saw them on set, and as we went through the filming process, each and every one of them was way beyond what I expected in terms of the degree to which they immersed themselves into their respective characters."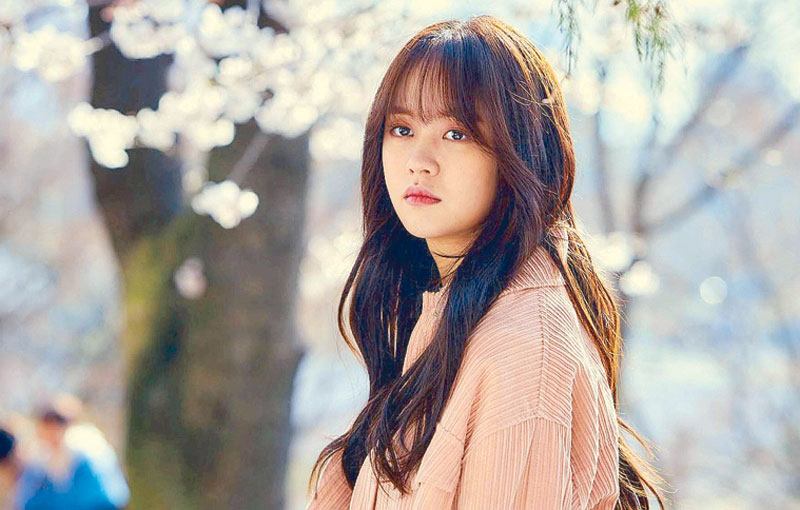 Kim So-hyun: 'The biggest lesson I learned from my character is to be brave and to be confident both in terms of love and chasing your dreams.'
Song Kang and Kim So-hyun also credited the director for how they turned out in Season 2. Kang said, "It would not be an exaggeration to say that Sun-oh from Season 1 is different from the one in Season 2. Director Kim Jin-woo wanted to show a more mature character, so I toned down his playful ways. Being a playful person myself, that was hard in the beginning, but after a while, I was so into the character that I didn't feel like myself being silly. And I spent a lot of time and effort studying Sun-oh from Season 1 so that he segued convincingly into a more mature character."
Kim So-hyun said that the director was very clear with the direction she had to take with her character. "I had many conversations with him on set to get a clear picture of his artistic vision. As a result, the Jojo whom I read about in the script is so different from the Jojo who came to life on the set."
Meanwhile, asked what it was like acting with Song Kang as well as Jung Ga-ram, So-hyun described that they became tighter as a group in Season 2. "There was no need to make an effort to align our perspectives or interactions. It all came together naturally so that we could focus on our characters. We could trust and depend on one another as actors and as human beings," said the former child star who nabbed the Excellence Award for Actress in a Miniseries at the 2019 KBS Drama Awards for her role in The Tale of Nokdu.
Song Kang, who was last seen on Netflix as a teen anti-hero in the apocalyptic monster series Sweet Home and will star next as a ballet dancer in the drama Navillera, added, "In Season 1, the relationship between Jojo and Sun-oh began, developed and faced challenges. Season 2 unravels its peak and the closure. I'm close to Kim So-hyun, so working with her was fun and enjoyable through both seasons. With Jung Ga-ram, I didn't have many scenes with him in Season 2, so I really valued our time together in each one. Because I'm close to him, it made it easier for us to work together in portraying the complex feelings conflicted by friendship and love."
*****
Credit belongs to : www.philstar.com