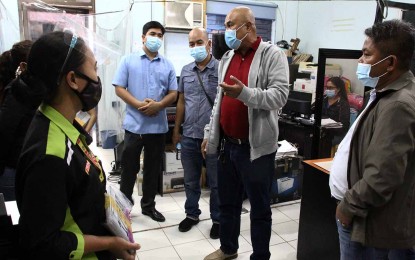 BUTUAN CITY – The Land Transportation Office in Caraga (LTO-13) started releasing on Wednesday 35,245 new motorcycle plates to the representatives of motorcycle dealers here and other parts of the region.
"The new plates are bigger and contain three numbers and three letters," Jimmy Daray, the chief of New Registration Division of LTO-13, told Philippine News Agency.
Daray said the plates, received by LTO-13 earlier this week, will be distributed by motorcycle dealers to their respective buyers. The plates, he added, are part of the "backlogs" for motorcycles registered from January to June of 2018.
During the distribution, LTO-13 director Nordy Plaza and assistant director Joel Consulta handed over the new license plates to at least seven motorcycle dealers in the region.
Plaza said the lavender-colored motorcycle plates for Caraga are distinct from other regions.
"Now we can easily identify the origin of motorcycles based on the color provided in the lower portion of the plate," Plaza said.
Daray said more motorcycle plates would be released early next year, adding they are waiting for the arrival of plates for motorcycles registered from 2016 until 2017.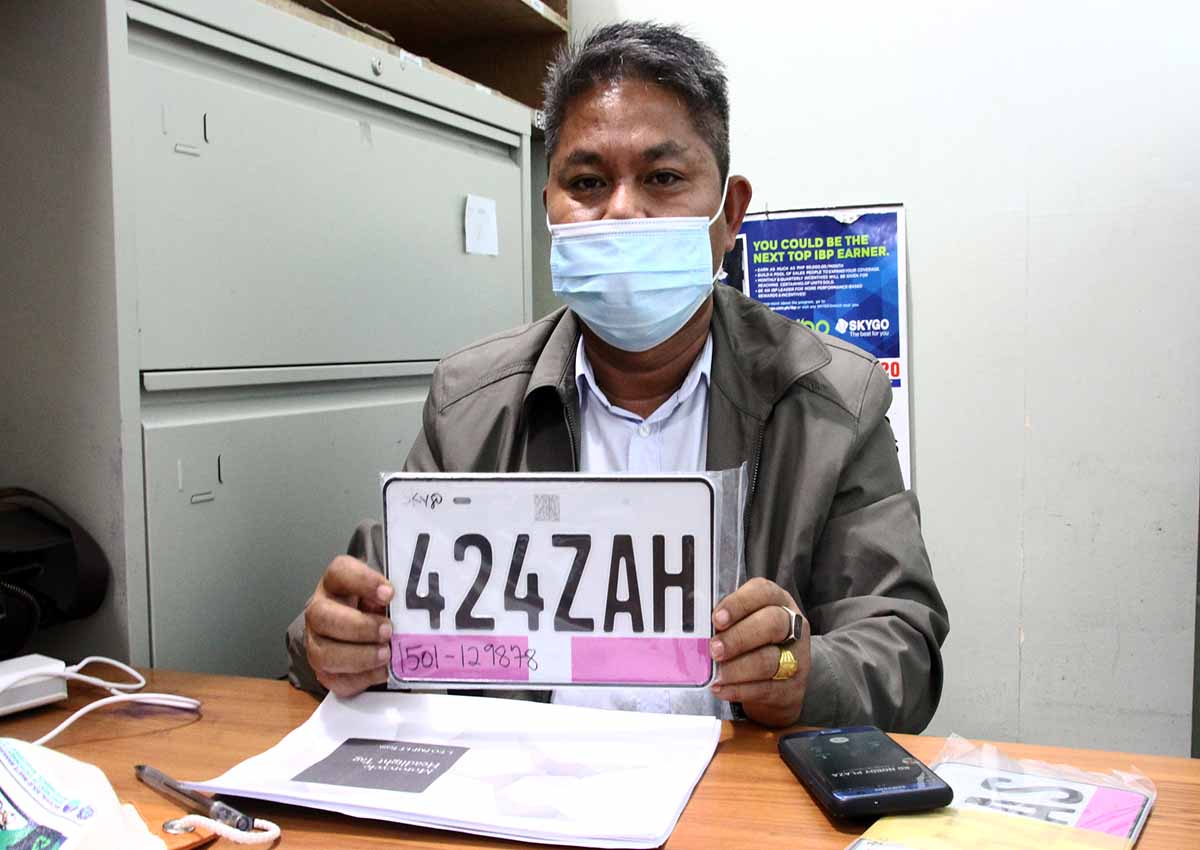 Meanwhile, LTO-13 operations chief Urbano Maglines Jr. said the law enforcement division would soon start checking the proper installation of the motorcycle plates.
"Since we already released these plates, we will thoroughly check motorcycles during our law enforcement operations. The plate is required to be installed at the back of the motorcycle and must be easily seen. Stickers are also required to be placed in front of the motorcycle, particularly at the lower portion of the headlight as per instruction," Maglines said.
Moreover, the district officers of LTO-13 welcomed the arrival of the motorcycle plates in the region.
"Our clients have been waiting for these plates. They usually check in our district office if the plates are already available," said Danielo Merson Borja, the acting district head of LTO-Surigao City.
Cabadbaran City LTO district chief Eugene Rula and Bislig City, Surigao del Sur district head Napoleon Orillaneda said the motorcycle dealers in their respective jurisdictions have been directed to claim their plates. (PNA)
Credit belongs to : www.pna.gov.ph