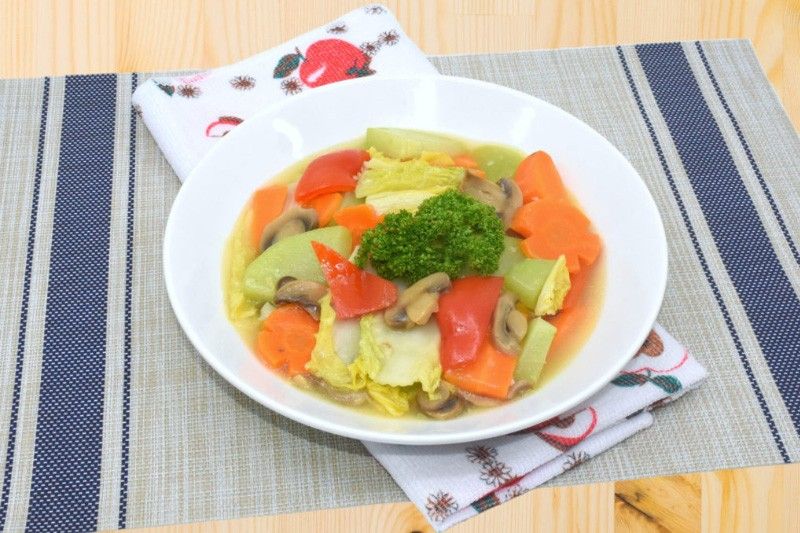 MANILA, Philippines — Yes, Chopsuey is one of your favorite vegetable dishes. Delicious and nutritious, it is easy to cook as well.
Just combine vegetables such as cauliflower, carrots, green beans, cook it with a little chicken, pork or shrimps, and you're good to go. But, for Lent, you can sacrifice even more by making your Chopsuey totally meatless.
Here, Ajinomoto Philippines Corporation shows how to go completely meatless yet still enjoy a delicious, nutritious and flavorful dish:
Meatless Chopsuey
Ingredients:
2 Tbsps. cooking oil
1 cup carrots, sliced
1 cup sayote, sliced
1 cup button mushrooms, sliced
1 cup water
1 cup pechay Baguio, sliced
1/4 cup red bell pepper, sliced
1/3 cup water, diluted in 1 Tbsp. cornstarch
4 tsps. soy sauce
1 pack Aji-Ginisa Flavor Seasoning Mix (8 grams)
Procedure:
1. In a pan, heat oil. Stir-fry carrots, sayote, and mushrooms for 3 to 5 minutes.
2. Add water, pechay Baguio, and bell pepper. Mix then simmer for 3 minutes.
3. Add cornstarch mixture then mix well until thickened.
4. Add soy sauce and Aji-Ginisa. Mix well and simmer for 1 minute.
5. Transfer to a serving plate. Serve and enjoy.
Cooking tip: Cook the hard vegetables first before adding the green leafy vegetables to get the best flavor and texture, and maintain the nutrients of the vegetables.
*****
Credit belongs to : www.philstar.com