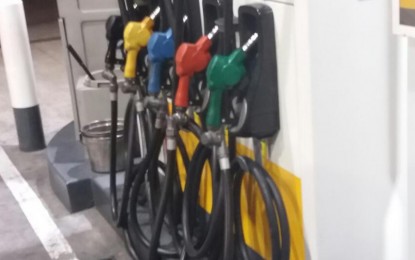 MANILA – A ranking Bangko Sentral ng Pilipinas (BSP) executive said Thursday while wage and fare hike proposals have been made due to fuel price increases, the government is not remiss in alleviating the public's welfare.
"What is important, we think, is that the government is pursuing firm measures to temper the impact, the negative impact of the increase in oil prices," BSP Department of Economic Research managing director Zeno Ronald Abenoja said in a virtual briefing aired over the central bank's Facebook page.
Various transport groups have filed for fare hike petitions while the Trade Union Congress of the Philippines (TUCP) have petitioned for a PHP470 increase in minimum wage rate in the National Capital Region (NCR) amid oil price increases in the international market, which have impacted domestic fuel prices.
However, officials of various departments have discounted the need for these hikes and instead recommended, among others, the implementation of a four-day workweek.
Abenoja said the wage and minimum fare hike proposals are expected given the rising fuel prices and their impact on commodity prices, among others.
"However, there is no fare hike adjustment that has been granted and there are discussions on whether there's room for wage adjustment at this time," he said.
Abenoja said the government is considering further opening up the economy to allow more economic activities which will provide people more opportunities and help lessen the impact of jumps in oil and commodity prices.
He added the targeted subsidy program for drivers and operators of public utility vehicles, as well as farmers and fisherfolk, is also a way to "alleviate pressures on petitions for fare hike adjustments."
Abenoja said there are also various measures to help temper any price increases in food prices, such as agricultural products.
"So all of these measures, we think, are very important in trying to address possible second-round effects," he said, adding "at the end of the day, we'll continue to observe inflation expectations and the discussions on possible second-round effects."
Abenoja said assessments on these factors will be discussed by monetary authorities during the next rate-setting meeting of the policy-making Monetary Board on March 24. (PNA)
*****
Credit belongs to : www.pna.gov.ph