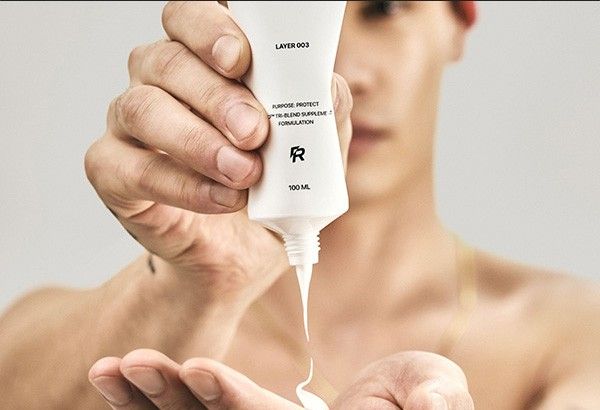 MANILA, Philippines — Though for now, Filipino men are mostly buying face washes and basic skincare products, they are expected to become more exploratory in the coming three to five years.
Philstar.com talked to Lazada Philippines Chief Executive Officer Carlos Barrera at the sidelines of the recent launch of actress Gabbi Garcia as the face of LazBeauty, a page within the popular e-commerce site dedicated to the latest trends, buys and exclusive discounts to its members.
The 30-something CEO shared that men's beauty is one of the fastest growing categories in the Philippines.
"Basically, what people are buying are mostly face washes and we also see a lot of people are now into skincare, right? We see more and more men buying skincare routine products," he shared.
He said that at this point, most of their male buyers are still sticking to the basic routine of cleaning the face and keeping it moisturized.
"Today, men will not go through the routine that a lot of women will do. We see them do three, four or five steps a day. They (men) generally do two or three, but it's more about the feel-good moment," he added.
Apat from these, there is also growing patronage of mascara and makeup among men.
"It's becoming a bigger trend. So I think worldwide, there are already double-digit percent of men using makeup, some of them maybe 10 or 15% in other countries," he revealed.
Barrera explained that makeup for many men for now are used to correct certain things like eyebags.
It also comes with a little push from a certain significant person in their lives — girlfriends, daughters or wives.
He cites as example are the wives who buy new products for their husbands to try or daughters who buy makeup for their fathers to hide their eyebags.
Barrera, though, sees the men's category evolving in the next few years.
"I think it would evolve a lot in the same way the role of beauty has evolved in the country.
"The way men take care of themselves has been evolving. For example, what you are seeing is a lot of men are buying a lot of supplements, vitamins. So, it's really the end-to-end routine. They're spending a lot more for themselves. Spending on workout equipment, workout gear and now we're seeing they're taking supplements, even collagen. So, its becoming more elevated and somehow we're seeing the market is learning a lot," Barrera said.
RELATED:Male entrepreneurs in skincare business share success stories
*****
Credit belongs to : www.philstar.com