Metro Manila trial courts still physically closed until further notice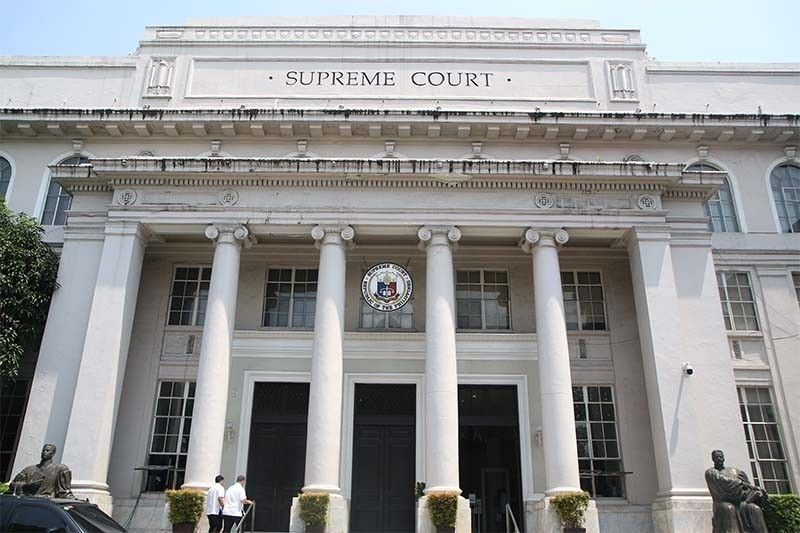 MANILA, Philippines — Premises of trial courts Metro Manila will remain physically closed until further notice, regardless changes in alert level status in the National Capital Region.
"Notwithstanding any modification of the alert levels guidelines in the National Capital Region, beginning October 4 until further notice, all first and second level courts within NCR shall remain physically closed to court users," Court Administrator Midas Marquez said in a circular issued Friday.
Courts will be open physically only on "urgent matters where in-court proceedings may be deemed necessary, at the sound discretion of the Presiding Judge," he added.
Metropolitan Trial Courts (MeTC), Municipal Trial Courts in Cities (MTCC), Municipal Trial Courts (MTC) and Municipal Circuit Trial Courts (MCTC) are first level courts, while Regional Trial Courts are second level courts.
As far as practicable, the affected courts will continue to operate online and conduct videoconference hearings on all pending cases — regardless of urgency— to not delay proceedings, Marquez added.
"The said courts may be reached through their respective hotlines and email addresses as posted in the Supreme Court website," he also said.
Marquez also extended the suspension of period for filing and service of pleadings and motions.
The affected Metro Manila courts are also directed to maintain a skeleton staff of 20% onsite to attend to urgent matters and concerns.
The Supreme Court, also located in Manila, will continue to operate on a 15% onsite workforce capacity. Personal filing of pleadings, except for urgent matters, will also not be allowed.
The Office of the Bar Confidant, medical and dental services, security division and maintenance division may allow up to 30% of staff to report physically to the office.
Metro Manila remained at Alert Level 4 in the five-tiered system of the government until October 15, but the pandemic task force loosened some restrictions for the NCR until October 15.
On Friday, health authorities logged 15,566 new infections, bringing the total number of confirmed COVID-19 cases in the country to 2,565,487.
*****
Credit belongs to : www.philstar.com