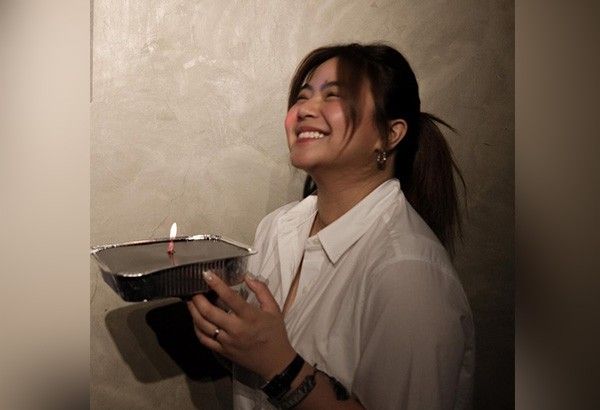 MANILA, Philippines — Less than a month after revealing that she underwent surgery for her thyroid cancer, Miles Ocampo expressed her appreciation for a "new life" on her 26th birthday.
The former child actress posted her earnest birthday message on her Instagram.
"Grateful for good health, a new year, and a new life," Miles wrote on her caption.
She added a reminder to herself to make her "new life" a "great one." Her brief post, which was accompanied with pictures of her with a birthday cake, ended with her thanking those who sent her greetings.
Last April 15, Miles revealed that she had surgery for her papillary thyroid carcinoma.
"Since late last year I haven't felt my normal self. Waking up in the middle of the night cause I can't breathe, I get tired so easily, sooooo frustrated with my weight gain, para akong palaging hapong-hapo and sinasakal.. then finally I had the courage to have it checked," she said in her April post.
She added that she had the courage to go through the procedure for someone who was afraid of needles. After a series of blood tests, ultrasound and biopsy, she decided to immediately go through with the surgery.
"We found out it was Papillary Thyroid Carcinoma. I had to undergo Thyroidectomy surgery to remove my thyroid glands. It all happened in an instant," Miles said.
*****
Credit belongs to : www.philstar.com