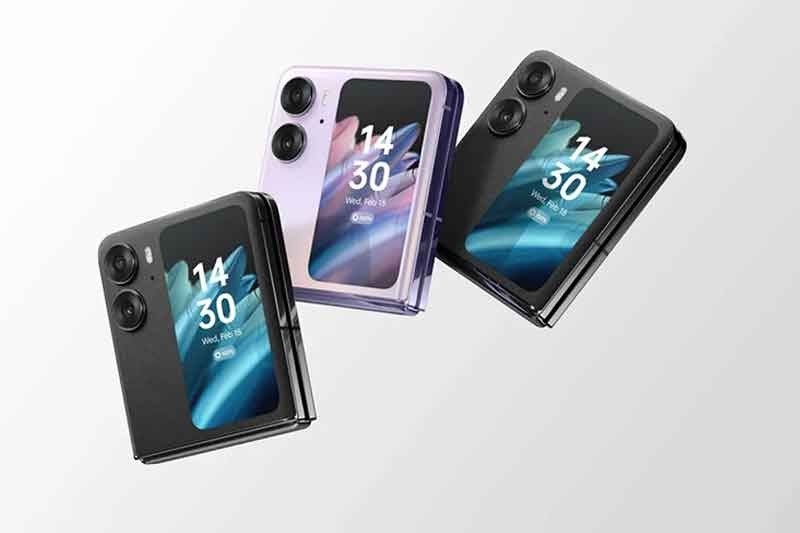 MANILA, Philippines — Have you ever felt nostalgic with something that is actually brand new? This is how '90s kids will feel when experiencing OPPO's Find N2 Flip, the latest foldable and first-ever flip phone from OPPO.
Attendees at the recent launch "aww-ed" when celebrity photographer Magic Liwanag held the pretty purple flip phone like how one would use a digital video recorder decades ago.
It creates a super fun old-school shooting experience but with 4K quality video recording. What's unimaginable before, though, is this new phone's dual preview.
While the user faces the folded large screen, the people in front of him can see how they will look in the shot, so they can show off their best angle, perfect a pout or fix their hair.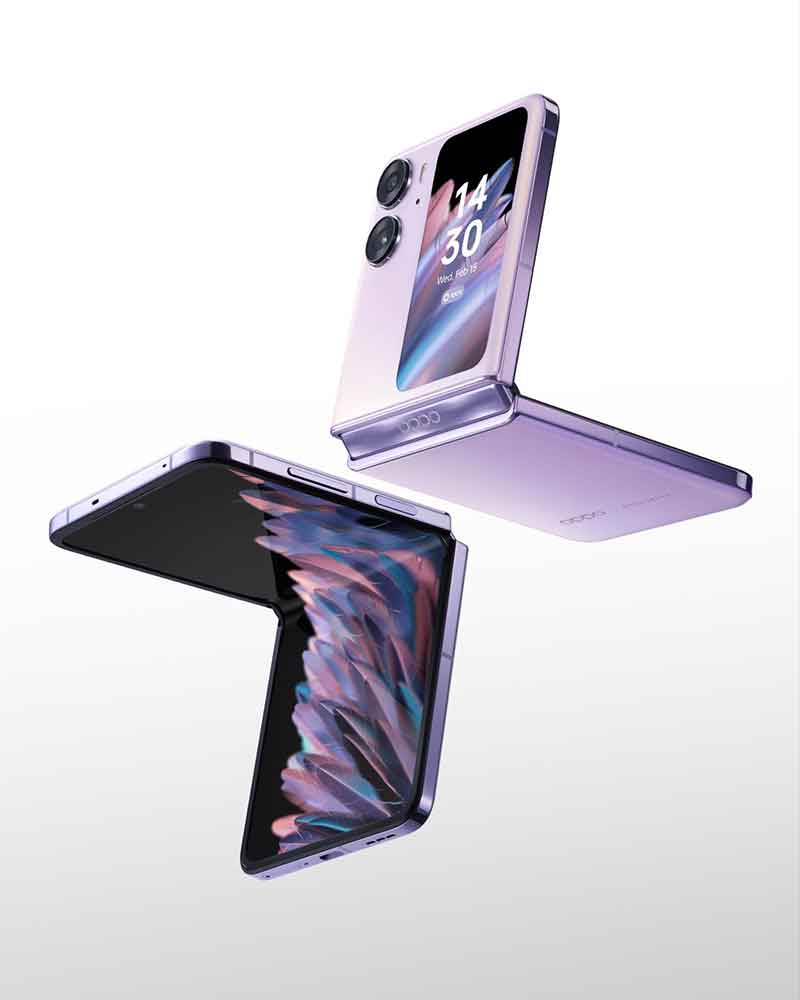 Flex your creativity
We know what you're thinking! Yes, with this no-crop 3.26-inch cover screen and high-resolution rear camera, you can easily take the best selfies without opening the phone or while it's folded.
The Find N2 Flip's camera tech includes flagship Sony sensors and MariSilicon X Imaging NPU, which promise to deliver crisper and clearer images under any lighting condition.
The 50MP main camera features a Sony IMX890 Sensor, with 1/1.56-inch sensor size, f/1.8 aperture, DOL-HDR and all-pixel omni-directional PDAF.
The other rear camera offers 112 degrees of ultra-wide capability while the 32MP front camera still captures Sony's power with its IMX709 Sensor, OPPO's New Generation RGBW and DOL-HDR.
OPPO has partnered with the iconic Hasselblad for years now, and Find N2 Flip promises to give the authentic feel of the classic camera, from the leaf shutter sound to the legendary XPan, natural color calibration and Master Filters. This is great news for users who want professional-grade photos with a handy smartphone.
Tired of the "selfie arm" but no tripod around? A flip phone is more than a cute clamshell accessory that you can keep in small pockets or pouches; it's a great self-supporting phone when taking photos.
Just lay your Find N2 Flip down, choose the best angle and take a picture with a gesture—no need to press the shutter button.
For more fashion-forward selfies, use the preview frame on waist level so you can snap low-angle shots and highlight your OOTD or make you look taller and slimmer in an instant.
Find N2 Flip's FlexForm mode is not limited to taking jaw-dropping pictures and videos. With the phone folded in your chosen position and angle, you have two screens in front of you, the upper half for display and the bottom for control.
Binge-watch your favorite YouTube video or video-call your friends, hassle-free!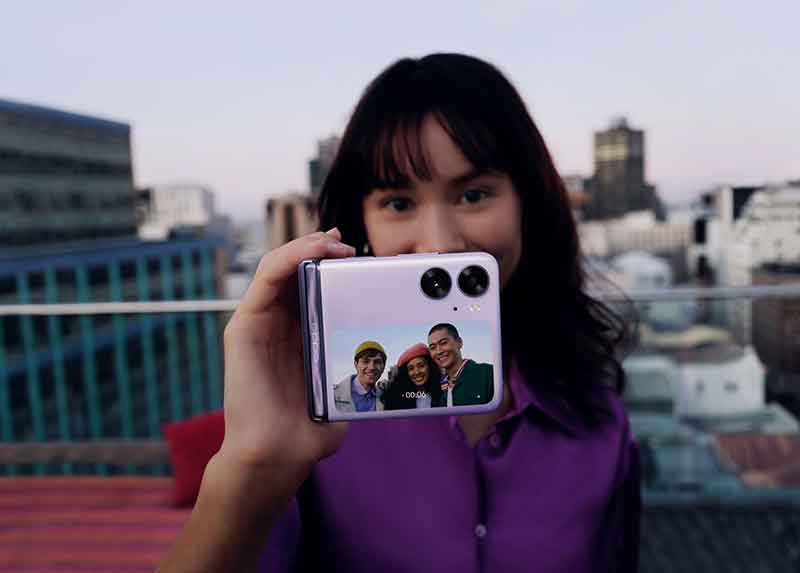 Hands-free, crease-free
Find N2 Flip's cover screen is currently the largest of its kind, and it's customizable. It's so interactive you can fully personalize your phone with digital pets.
Choose from a puppy, kitty, hamster, bunny or a duck to give you quiet yet happy vibes every day. You can also show up your digital alter-ego, your Bitmoji avatar, who pops up an umbrella when it's raining, sends in zzzzs at night, and many more surprises.
If you're more into nature, leave some time-lapse shots of a glorious mountain, or any gif that captures your mood at the moment.
It's all on your Find N2 Flip—you don't need to flip open the phone to reply with a pre-set message or emoji. Use the recorder, timer, check the weather, and other functionality discreetly in a "small phone"—just like the old times.
Now, your next question might be, "Are these flip phones durable?"
Find N2 Flip claims to have the industry-leading hinge for ultimate crease control. OPPO crafted Tear Drop Shaped Flexion Hinge 2.0 from aircraft-grade high-strength steel and polymer thus the strong and slim hinge, with seamless folding—less than 0.15 mm crease depth—and an immersive, flawless screen that will make you forget it's foldable.
Certified by TÜV Rheinland, the phone stays tough after 400,000 folding tests. This means it can last 400,000 folding and unfolding cycles, which is equivalent to folding and unfolding your Find N2 Flip 100 times a day, for 10 years.
A 'feast for the senses' unveiling
OPPO is widely known for phones that look good and perform really well, thus its flagship flip smartphone deserves a one-of-a-kind unveiling.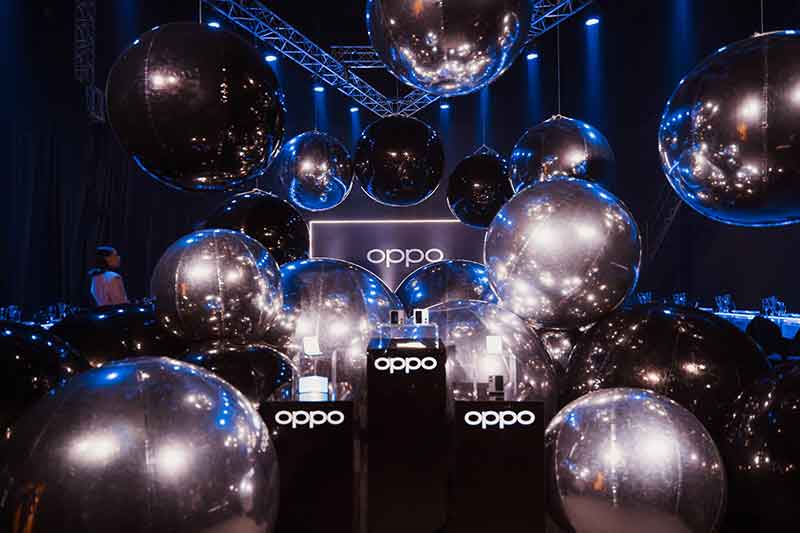 To celebrate the launch, OPPO Philippines collaborated with celebrity-influencers in food, art, photography and fashion, who used their art to interpret the beauty of the new Find N2 Flip.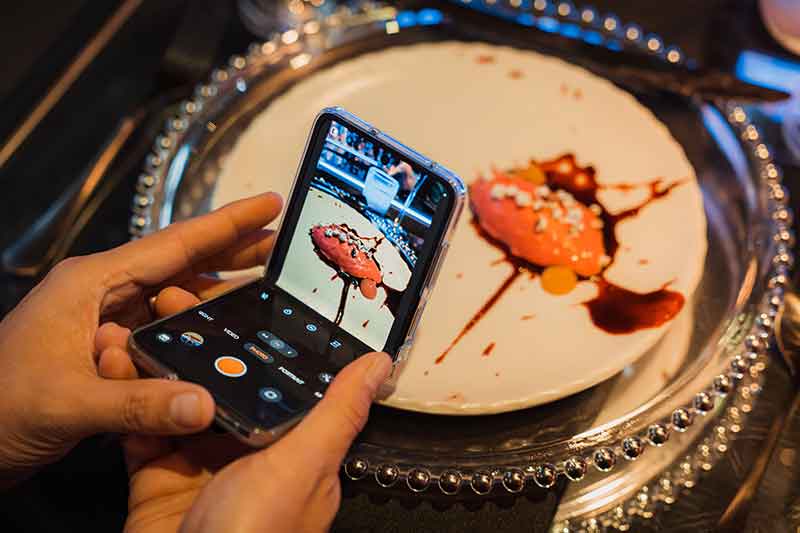 Chef Josh Boutwood of Test Kitchen and Ember prepared an elegant four-course meal. It included flavorful hamachi with aged miso emulsion and yuzu gel—anchored on "a small phone packed with power"—and adlai risotto, one in squid ink and another in purple yam, to celebrate N2 Flip's two colors: Astral Black and Moonlit Purple.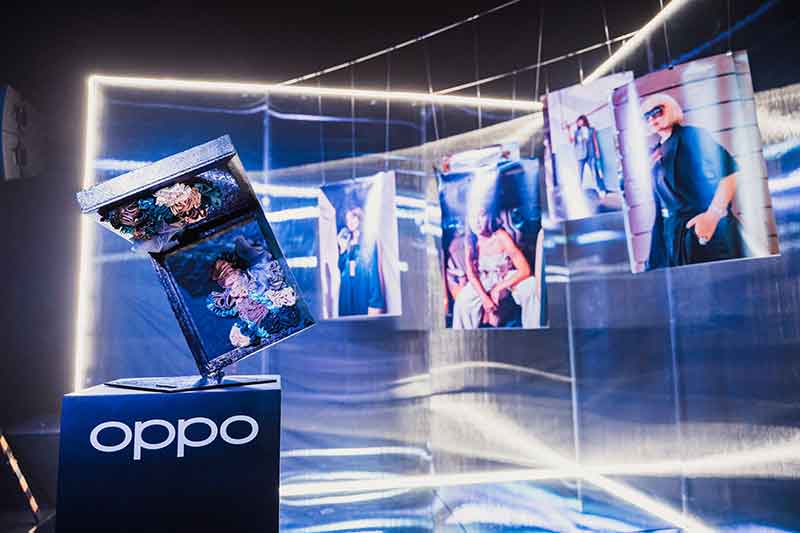 Liwanag had five stunning portraits on display while visual artist Anina Rubio produced a textile sculpture alluding to the shape and colors of the phones.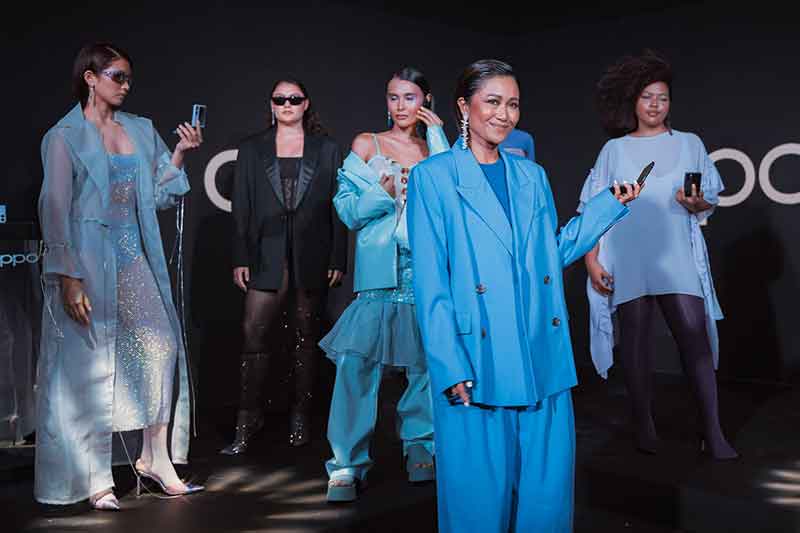 Pam Quinones of Vestido curated 15 looks hinging on minimalism, reflection and shine, and fluidity and "aquamorphism"—which models gracefully brought to life on the fashion walk during the event.
"We are so excited to bring the OPPO Find N2 Flip here in the Philippines. With the new OPPO Find N2 Flip, everyone can see more in a snap with its largest outer screen and almost invisible crease. It is the perfect smartphone for stylish innovators who want to see the bigger picture," Joanarc Sales, head of CRM and OPPO Philippines Public Relations, said.
Get your own Find N2 Flip for just Php49,999 at select OPPO concept stores or through Lazada, Globe, Smart or Home Credit.
To know more about OPPO's latest Find N2 Flip, visit OPPO Philippines' official website at www.oppo.com.ph/ or its official Facebook page at OPPO Philippines.
*****
Credit belongs to : www.philstar.com