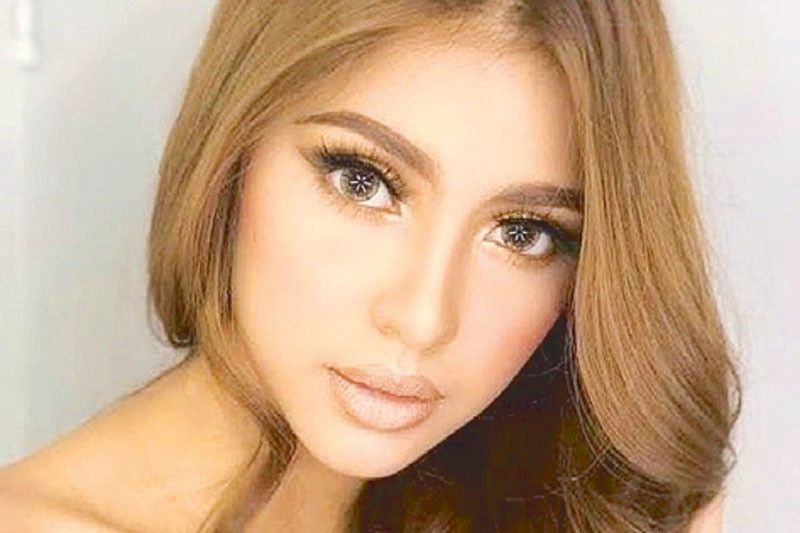 Alexsandra Bejarin, one of Mindanao's beauty queens, is ripe and ready to break new ground with Inday, her debut single that speaks of love, struggles, hopes and equal rights for women.
The beauty queen-turned-singer recently signed an eight-year management contract with Rebel House Records, headed by Ian Sison. Alexsandra, who is from Libungan, North Cotabato, is the first artist of the Mindanao-based new sub-label group.
"I feel pressured and at the same time excited (in entering the music scene)," said the 2018 Mutya ng Midsayap of her new endeavor. "I know that there's still more to learn but I believe that Rebel House can help me in honing my talent in singing."
Alexsandra, 18 years old and currently in Grade 12, already shows a maturity, confidence and audacity beyond her years. "I've already experienced some struggles in life, sa family ko since there were times na di kami masyado stable (financially). It became a motivation for me to work hard to help my family. I also want to be a role model to others to prove that we, whom other people refer to as probinsiyana, are capable of showing to the world what we can do. Kaya naming mga probinsiyana na maging matagumpay."
Thus, Inday perfectly fits her goal of showing girl power. "Women are often underestimated but we can do a lot of things like men do. Through the song, I want to remind women that we are capable of accomplishing things with confidence," she added.
According to Ian, it was his mother who served as his inspiration to compose the pop, danceable ditty. "And to think, marami na ring songs about love so I thought of writing about women empowerment." The lyrics, he added, are a mix of Bisaya/Cebuano, Tagalog, Ilonggo and English.
Given his knowledge about the music industry, Ian is confident that "Alexsandra has a lot of potential in her na p'wede naming mai-develop talaga. And with proper guidance, she will definitely make it big."
Alexsandra, for her part, said that she is happy to be given the freedom to explore her talent and discover for herself her strength as a singer. She looks up to Moira dela Torre as her musical influence and hopes to collaborate with her.
Meanwhile, Ian shared that aside from Alexsandra, Rebel House is still looking for more talents.
"I worked in Manila for nine years and I really started from scratch with zero connections. In short, I was not sure of the first step, like I didn't know who to call but I still pursued it because it's my passion," he shared.
Ian stressed that with Rebel House, he can help lead musically gifted fellow Mindanaoans and other aspiring singers to the right career path.
"The main role of Rebel (House) is like a bridge for the talents; to serve as their bridge to companies in Manila," he said.
"We will pave the way for the artists to reach their goal. We know that we still have a lot of talents here in Mindanao waiting to be discovered so sayang naman if they don't get the opportunity to be introduced to the public."
(The official lyric video of Inday can now be viewed on Rebel House's YouTube Channel. Its music video, under musical director Yohan Vasquez, will be out soon.)
*****
Credit belongs to : www.philstar.com